"Neon Indian really was just intended to be a creative exercise, a reaction to the more tedious production of my other project, VEGA,†says Neon Indian frontman and founder Alan Palomo. But that side project soon became the focal point as debut album Psychic Chasms catapulted Palomo to the top of many "hot new artists" lists, with accolades coming from Rolling Stone, Pitchfork, SPIN and more as they heralded the birth of "chillwave." Palomo has been busy ever since, touring across the globe with his band on and off since 2010, including stops at Bonnaroo and Sasquatch festivals.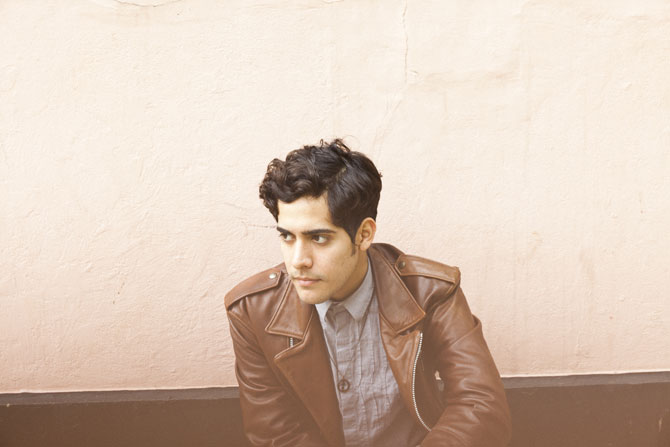 Most recently, Neon Indian trekked across Australia in February supporting its third album, Era Extraña, and now the band is back in the States to bring the new tunes to us. Era Extraña is an joyful amalgam of everything that made Psychic Chasms the indie darling of 2010. The album often vacillates between frenetic electro-dance anthems and lush post-rock ambience. Songs like "Hex Girlfriend†and "Polish Girl†are packed with the same upbeat kineticism that had fans dancing in the aisles the first go-round. For a band that's constantly expanding and solidifying its place in the indie dance/electronica scene, Era Extraña is proof positive Neon Indian is not only succeeding, but dominating.
Aside from sonic explorations, fans will also notice one stark difference between Era Extraña and its predecessor: this is the first album Neon Indian actually recorded in a studio.
"As far as being able to work in that environment and enjoy it, it was a weird rite of passage,†says Palomo. It seems this bedroom-pop side project is all grown up.
Paloma says he would like to return to the studio to continue working on Neon Indian material in the near future, but come summertime, he's actually returning to VEGA and hoping to make some headway on that initial project. Only time will tell which band will leave the bigger legacy, but anything from Paloma is sure to be satisfying.
Like what you just read? Support Flagpole by making a donation today. Every dollar you give helps fund our ongoing mission to provide Athens with quality, independent journalism.