Andy Andrist's career, like that of most stand-up comedians, has had its ups and downs. On the up side, he's written for "The Daily Show,†blue-collar comedian Ron White and his friend Doug Stanhope on "The Man Show.†He's worked on a TV special with Jim Norton. He's been to Athens once before, to do some work behind the camera when Stanhope was working on "Girls Gone Wild.†On the down side, he's also performed stand-up comedy in some pretty unusual venues.
"One time I did a gig in a laundromat. It's really hard to keep the audience's attention when a guy walks up and takes his shirt off and throws it into a washing machine,†he says.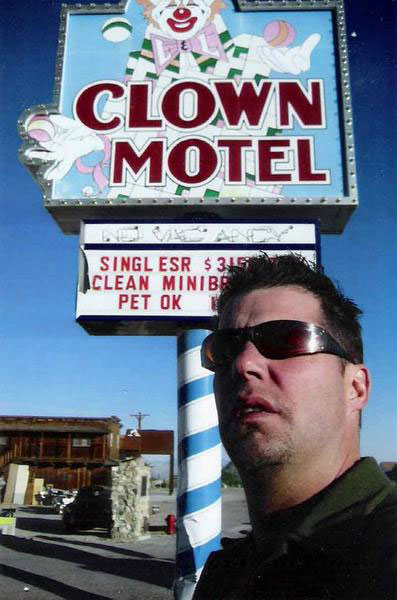 Although he's been writing and performing comedy for years, Andrist isn't exactly a household name. His deliberately provocative and downbeat style doesn't always go over well with TV-exec types. He once had a television spot yanked because he did a bit about the military that somebody upstairs didn't like. Despite these setbacks, Andrist keeps going out there, doing comedy his way.
It's Andrist's uncompromising stance (some might call it stubbornness) that motivated Doug Stanhope and director Jeff Pearson to make a documentary. Titled The Unbookables, the movie follows Andrist and some like-minded comedians on the road to some pretty tough venues. One club in Texas even provides food to throw at the comics they don't like.
"The movie's kind of like a Scared Straight for people who are thinking about getting into comedy,†Andrist says, and it's not clear if he's joking.
The Unbookables will make its world premiere immediately following the comedy show Andy Andrist is headlining Friday at the Caledonia. The lineup includes local comedians Ed Burmila, Nate Mitchell, Matt Gilbert, Craig Hoelzer and, from Atlanta, Jake Duvall and Carlos Valencia. Doors open at 8 p.m., tickets are $5 (ages 21-plus) and $7 (ages 18–20).
Like what you just read? Support Flagpole by making a donation today. Every dollar you give helps fund our ongoing mission to provide Athens with quality, independent journalism.