As thousands cheered in Jacksonville on Oct. 29 when the University of Georgia beat the University of Florida in a longtime college football rivalry, a message of hate was projected onto the outside of TIAA Bank Field, as well as onto a building and a highway overpass in the city. "Kanye is right about the Jews," said the message in support of antisemitic screeds from rapper Ye, formerly known as Kanye West. Coming the same weekend that the husband of Speaker of the House Nancy Pelosi was attacked by a hammer-wielding man in the couple's San Francisco home, the anonymous antisemitic messages in Florida were just more reminders that America is becoming an increasingly dangerous and divided nation.
The Jacksonville Sheriff's Office and the FBI are looking into the incidents, but a sheriff's department statement said that the antisemitic comments, as reprehensible as they are, did not include "any type of threat and are protected by the First Amendment." Both the University of Georgia and the University of Florida responded quickly, saying in a joint statement that they "denounce these and all acts of antisemitism and other forms of hatred and intolerance. We are proud to be home to thriving Jewish communities at UGA and UF, and we stand together against hate."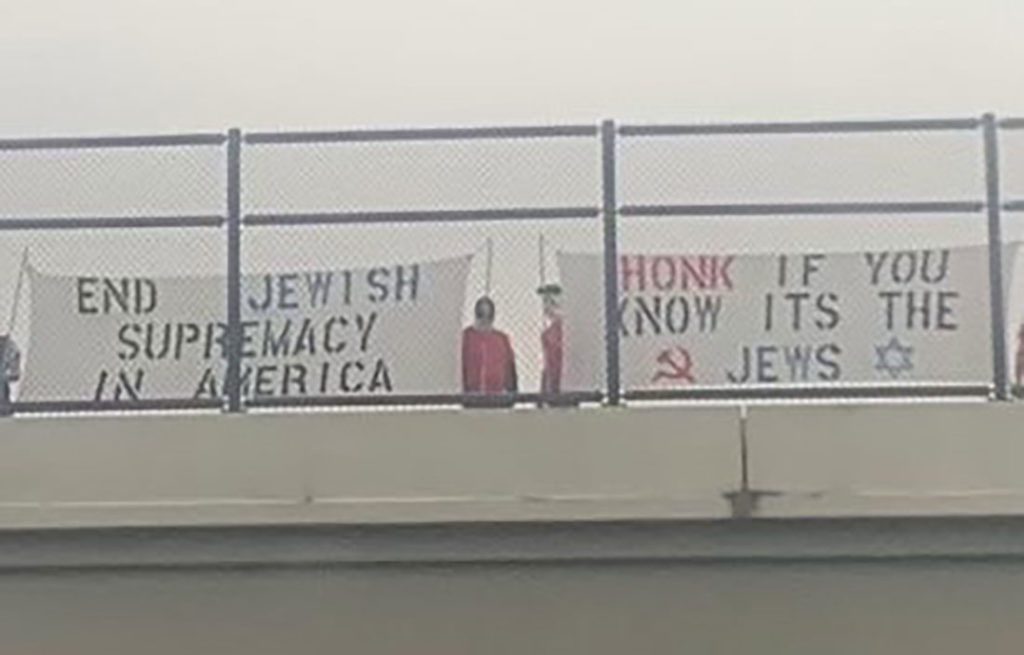 Just days before the incident in Jacksonville, a memorial was held in Pittsburgh to honor those killed and wounded when an antisemitic gunman attacked the Tree of Life Synagogue there, killing 11 and injuring six, on Oct. 27, 2018. It was the deadliest attack against Jews in U.S. history. Some victims of the Tree of Life massacre were Holocaust survivors who were gunned down in a house of worship in modern-day America after surviving Hitler's horrors in Europe during World War II. From the pogroms against Jews in Russia to the Nazi Holocaust to hatred spreading online in cyberspace today, antisemitism has a long, inglorious and continuing history.
Since it was founded in 1913, the Anti-Defamation League has fought a long struggle against bigotry in America. When Leo Frank, a Jewish man, was lynched by a mob here in Georgia in 1913, the vicious face of Southern bigotry was shown to the world. The same kind of mobs that had lynched African Americans with impunity throughout this nation's history also went unpunished after the infamous Leo Frank affair. Jews were targets of hatred here in America long before the rise of Hitler's regime in Germany, leading President William Howard Taft to say, "Antisemitism is a noxious weed that should be cut out. It has no place in America."
Sadly, the noxious weeds of antisemitism and domestic terrorism are finding fertile soil all over America today. Last year the ADL tracked more than 2,700 antisemitic incidents ranging from vandalism and graffiti to threats and assaults, a 34% increase over the previous year. During the 1930s—before World War II—the ADL waged political and media battles against the Nazi-allied German-American Bund and against the reactionary radio hatemonger Father Charles Coughlin, a precursor to today's right-wing media stars whose microphones and websites reach millions.
The ADL's Jonathan Greenblatt exposes rising antisemitism and political terrorism in his new book, It Could Happen Here: Why America is Tipping from Hate to the Unthinkable–and How We Can Stop It. The book takes its title from It Can't Happen Here, the 1935 dystopian novel by author Sinclair Lewis about a fascist dictatorship in America. "The sad fact is that hatred of all kinds—including racism, antisemitism, Islamophobia, xenophobia, and more—has exploded in recent years," writes Greenblatt. Such an explosion was seen in the MAGA mob riot on Capitol Hill in 2021 and in the recent attack on Paul Pelosi by a man whose brain is infested with conspiratorial chimeras and the "Big Lie" that the 2020 election was stolen from MAGA messiah Donald Trump.
When Florida lost to Georgia in football, the losers didn't claim that the game was rigged and attack the winning team. It's too bad that the same sportsmanship doesn't apply to today's American politics that are sullied by antisemites, bigots and purveyors of conspiratorial snake oil.
Like what you just read? Support Flagpole by making a donation today. Every dollar you give helps fund our ongoing mission to provide Athens with quality, independent journalism.