"So many books, so little time," said musician Frank Zappa. He was right, but the COVID-19 pandemic has, despite all its horrors, at least given people more time to read. The holiday season is at hand, now that December is here, and books always make great gifts for Christmas and Hanukkah. Here are just a few books that I have read or re-read in the past year. I recommend all of them for holiday reading or gift giving.
Historian David Pietrusza has written absorbing and readable volumes about American politics, sports and crime that bring the past to life today. His 1920: The Year of the Six Presidents is a compelling true story of an election a century ago that still has relevance to today's political scene. In 1920, Republican Warren Harding and his running mate, Calvin Coolidge, won a landslide election over Democrat James Cox and a young Franklin Roosevelt, even though Harding had been dogged by "birtherism" accusations that he had Black ancestry. Harding died in office in 1923, and Coolidge became president. This book is a page-turner for political junkies that details how former and future presidents like Teddy Roosevelt, Woodrow Wilson, Herbert Hoover and FDR all had their eyes on the White House prize prior to the election a century ago.
Candace Millard's Destiny of the Republic: A Tale of Madness, Medicine and the Murder of a President tells the story of the life and death of James Garfield, who was shot by Charles Guiteau, a religious fanatic and thwarted office-seeker, in 1881. A young, charismatic and compassionate president, Garfield died just six months after his inauguration. Doctors who attended the wounded leader only made matters worse by probing his wound with unwashed hands and unsterilized instruments, and the president died an agonizing and avoidable death. Millard's history shows the truth of poet John Greenleaf Whittier's words: "Of all sad words of tongue or pen, the saddest are these: 'It might have been.'"
Jared Cohen's Accidental Presidents: Eight Men Who Changed America is a look at vice presidents who became president after the chief executive died in office. John Tyler, Millard Fillmore, Andrew Johnson, Chester Arthur, Theodore Roosevelt, Calvin Coolidge, Harry Truman and Lyndon Johnson all were catapulted into the White House after their bosses died in office from illness or assassination. Though some of those men are little remembered today, Roosevelt, Truman and Johnson all left indelible influences on the history of this nation. Cohen's book deserves a prominent place on the bookshelves of every presidential history buff.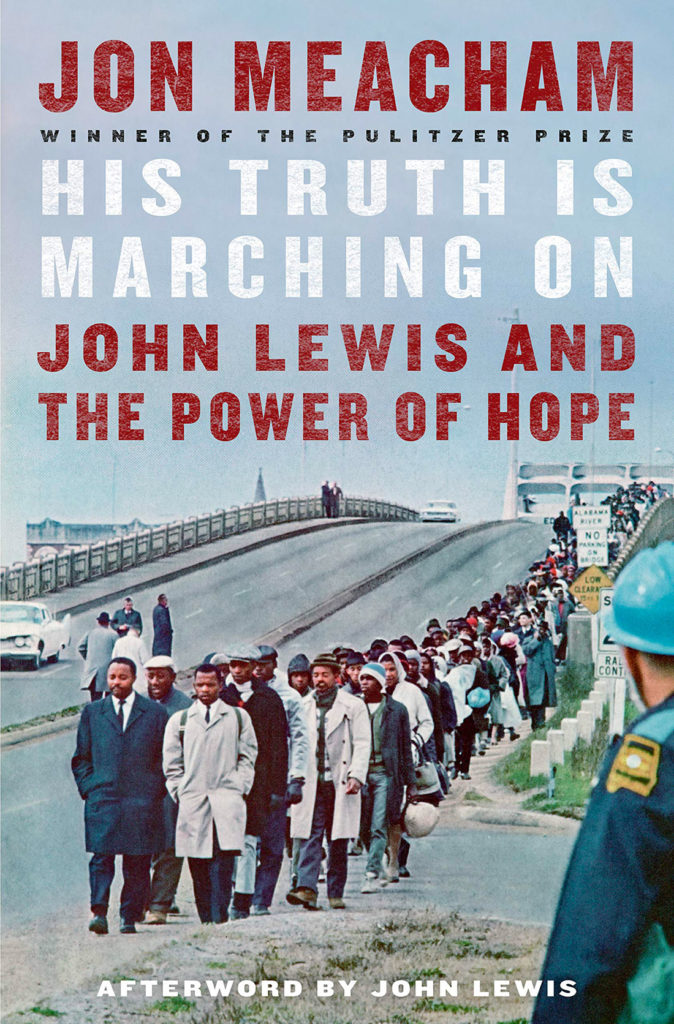 Jon Meacham's His Truth is Marching On is a biography of the late congressman and civil rights activist John Lewis that should join Meacham's The Soul of America on the reading list of those who are inspired by history's radicals and reformers. Lewis was the youngest man to speak at the 1963 march on Washington, when Martin Luther King gave the famous "I Have a Dream" oration, and he was the last surviving speaker at that memorable gathering at the Lincoln Memorial. Meacham's biography is a fine tribute to Lewis and a fitting companion volume with the civil rights firebrand's own autobiography, Walking With the Wind.
Coming up next spring is the 50th anniversary of the antiwar protests that rocked Washington in 1971. Journalist Lawrence Roberts has weighed in with a new look at the turmoil, Mayday 1971: A White House at War, a Revolt in the Streets, and the Untold History of America's Biggest Mass Arrest. Though the events described in this volume happened half a century ago during the Nixon administration, this compelling volume shows that the political clashes during the early 1970s are still relevant today in the waning weeks of the Trump administration as another unscrupulous president exhibits Nixonian contempt for the "law and order" that he claims to support. Longtime peace campaigner David Dellinger, who spoke at Human Rights Festivals here in Athens during the 1980s and '90s, is a major character in Mayday 1971, and readers who remember or participated in the antiwar movement will find this book to be a must-read.
Happy reading and happy holidays. The ancient orator Cicero was right when he said, "A room without books is like a body without a soul."
Like what you just read? Support Flagpole by making a donation today. Every dollar you give helps fund our ongoing mission to provide Athens with quality, independent journalism.