Friends recently celebrated the life of Chatham Murray, who died a year ago in August from diabetic complications. Chatham was a one-of-a-kind, widely known Athens fixture who loved her friends unconditionally, but her love was not blind. If your shirt was off a shade for a good match with your pants, she'd hoot. She couldn't help it. She was a painter. There was no such thing as "close." In her painting, that shade of white was either just exactly the right color for that highlight on that bowl or it didn't work.
While in high school, Chatham studied with the famous Chatov brothers, portrait painters in Atlanta. At UGA, she studied with Lamar Dodd, Jim Herbert, Howard Thomas, Charlie Morgan and others on that fine faculty. In New York, she studied at The Art Students League. Returning to Athens, she earned her MFA, again under the tutelage of Lamar Dodd and others. In later life, at Lyndon House Arts Center, she enjoyed painting under the friendly guidance of her esteemed teacher Charles Warnock.
Her friend, the art historian Buck Pennington, wrote of Chatham's artistry: "And, I looked at art with Chatham. In her studio I learned about being painterly as I watched her cast brush strokes that glided like slightly softened butter across the planar field. We went places to see art, like Washington, D.C., with our friend Charlie Hunnicutt, where we lingered late in the National Gallery and the Corcoran before actual Sargent portraits. Chatham would point out 'shine marks,' richly impastoed bits of drapery, edges of drifting clouds or distant landscapes, laid down in close color harmonics whose tones drew the eye in and shut the real world out. From Chatham I learned that art is not only illustrative, it is a crafted artifact that renders the moment into an eternal experience which flows from the mind's eye to the eye of the beholder."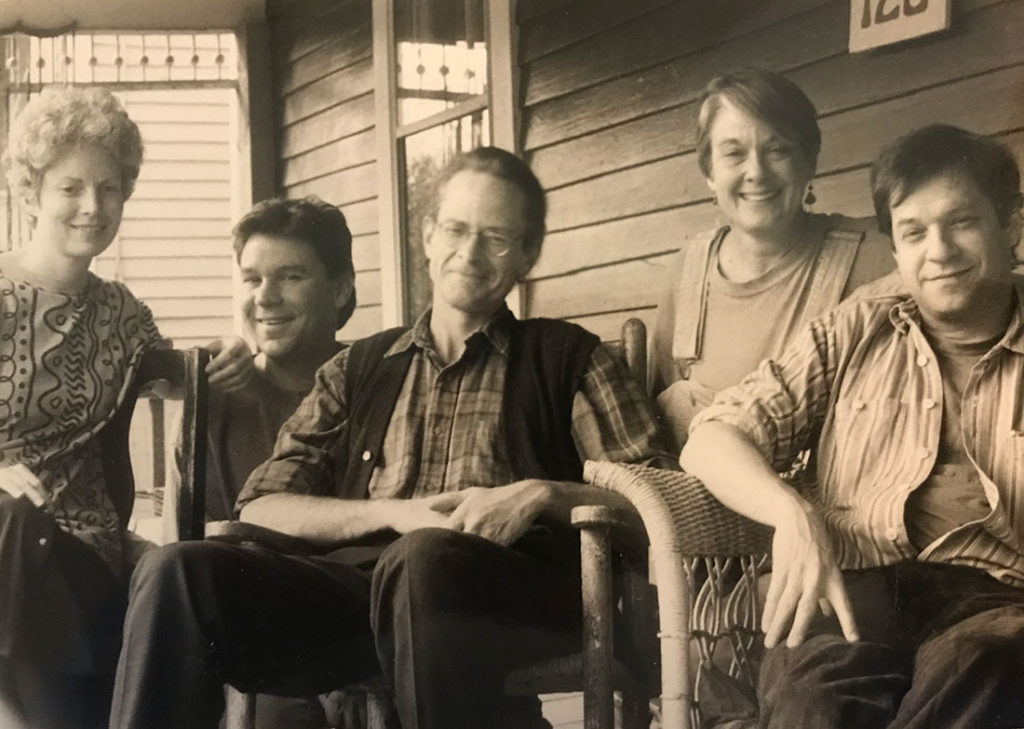 In her life as in her art, Chatham demanded perfection from herself, and she expected it from everybody. She made you live at your best, even though you knew she'd still love you when you fell short. She turned her uncompromising eye on the world and expected justice, and she fought to make it happen. When something needed doing, she did it. When people needed helping, she helped them, even though her own means were slender. You didn't need to wonder where you stood with Chatham, because she was as frank and direct with her friends as with her foes. She was as Southern as we come—charming and friendly and helpful, from an old and distinguished family, loving her home and her friends and enjoying entertaining and being entertained—but she was no-nonsense when it was time to act: Get food to somebody, sit up with a sick friend, put a roof on the house, walk the dogs or put paint down. Hers was a do-it-yourself life, and she did it her way.
After a career in sign-painting, which put a Chatham-original hand-painted sign on many downtown businesses, along with her side gig as the illustrator who defined the look of The Athens Observer, she threw herself into political activism that culminated in her election as a delegate to the 1972 Democratic National Convention. Finally, she reinvented herself as the frugal, hardworking, stubborn rescuer of down-and-out old houses that she ultimately turned into treasures, causing her to succeed handsomely, not only for herself but for her friends, her family, and her favorite charities and community endeavors. And always throughout her life Chatham lifted our spirits—as she still does.
Like what you just read? Support Flagpole by making a donation today. Every dollar you give helps fund our ongoing mission to provide Athens with quality, independent journalism.