At the end of last week, three of our most iconic local businesses were embroiled in controversies involving diversity. Avid Bookshop encountered anti-gay sentiment at Athens Academy, while both Daily Groceries Co-op and Ciné were accused of being unwelcoming to minority employees and customers.
Athens Academy administrators asked Avid to remove a gay-friendly book from a children's book fair, and after failing to reach agreement about which books should be on display, Avid canceled the last day of the book fair.
Avid owner Janet Geddis posted a long, searching explanation on Facebook, quoted on Flagpole's In the Loop blog. While emphatically stressing Avid's commitment to sexual diversity in its book offerings and in its staffing, Geddis did not blame the Athens Academy administrators for their actions. She, rather, gave them the benefit of the doubt and acknowledged that they had to be sensitive to parents who might not be as far along as Avid in embracing diversity.
Before long, the Athens Academy head of school Issued an apology in which he stressed the school's commitment to openness and tolerance. Meanwhile, Avid had moved the last day of its book festival to its Five Points location and experienced an outpouring of customers rushing to support the local book store. Perhaps keeping in mind that Avid's Five Points location sits in Academy territory, Geddis eloquently refused to pillory the school, and, perhaps remembering the school's origins as a segregation academy, the head made clear that Athens Academy "does not support censorship or discrimination in any form."
Meanwhile, a blowup between employees at Daily Groceries several months ago has continued to be called an example of the lack of racial equity in the customer-owned grocery. Some members have demanded that the co-op's board address these problems, and the board has restated its commitment to inclusiveness. Ditto at Ciné, where protesters Friday accused the theater of being unfriendly to minorities and catering to an upper-class white clientele, especially now, as the theater's board tries to raise the $2.5 million needed as a downpayment to buy the building or have it sold out from under them. The theater board's response to the protesters pledged to address racial and gender issues and stressed the cinema's support of inclusiveness and openness. (See more about Daily and Ciné in this week's City Dope.)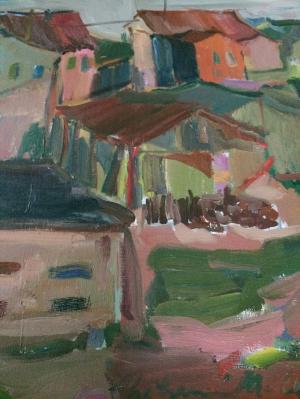 In all three of these instances, what we have are disagreements among friends, who all believe in the ideals of diversity and acceptance but may have trouble applying those beliefs in specific circumstances. But the problem is, of course, a lot bigger than that. Our black citizens generally have not felt welcome downtown since the gentrification of Hot Corner. The centerpiece of our town, the university, is largely an institution for upper-income white people, served by lower-income black janitorial workers. Our music scene, our restaurant scene, our beer scene are primarily white, and even our black history is endangered by developments that would wipe out significant structures as casually as whole African-American neighborhoods were obliterated by Urban Renewal in the 1960s. Our picturesque intown neighborhoods—so close to all the amenities—are far out of the reach of low-income people, and let's face it: Most Athenians of color are low-income, and that is the central dilemma that underlies everything we do here and complicates all our efforts to encourage diversity.
This much can be said for us: In spite of the eight-year hiatus in local government efforts to combat our inequities and disparities of income, housing, employment and services, there is still a widespread desire here to come to grips with these problems. Candidates with fresh new energy are running for mayor and commission, and many of them see the need to address the endemic poverty that prevents a large proportion of our citizens from more fully enjoying the benefits of living in Athens.
We've got to elect a local government that is willing to tackle our economic disparities and that will also undertake the delicate task of involving the university in an effort to raise the wages that suppress much of its workforce. That effort will directly involve our state legislators, and, fortunately, we have clear choices in those races, too. It's time to get Athens moving again, and one giant step forward will be the election of candidates who agree with the inclusiveness espoused by Avid, Daily and Ciné in response to the challenges they face.
Like what you just read? Support Flagpole by making a donation today. Every dollar you give helps fund our ongoing mission to provide Athens with quality, independent journalism.