Girl in a Foxhole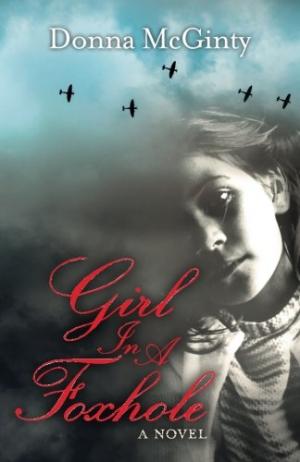 Athens writer Donna McGinty's "fictionalized memoir" is based on incidents in her own life and chronicles her (her character, Zoe's) young life during the closing months of World War II. Reading this book, you get a strong sense of how that war disrupted and changed the lives of ordinary people in ordinary places all over the country—something we no longer widely experience with the far-off wars of our professional soldiery.
Zoe must grapple with a whole host of grown-up problems, including the struggles of her estranged parents, her stern grandmother's attempts to keep the lid on things, the racism that imperils her beloved Eula May and the maturation that accompanies her attempts to make things right even at the risk of her own and the lives she loves.
McGinty weaves her tale well and plunges us into scenes that we have all experienced to some extent in our growing up and trying to find meaning in the cryptic explanations adults give while life unfolds around us. She also brings in a lot of details that emphasize what a presence the war was in the lives of those who lived through it. Girl in a Foxhole is available on Amazon.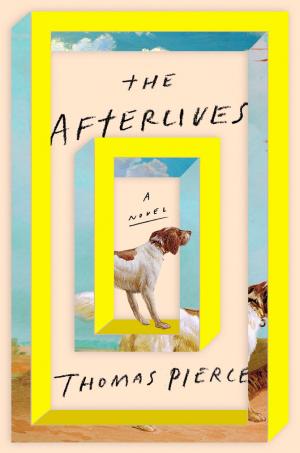 The Afterlives
I say "ghost," and half of you will stop reading while the other half will double down. In The Afterlives, South Carolina writer Thomas Pierce tells a modern-day love story, set in a small North Carolina town, that raises questions of just how and whether we can experience lives that are no longer among us in what we call reality. And speaking of "reality," what exactly is it? Perhaps that question has to do with time, in the sense that reality has no past, present and future but is all just here simultaneously, so that, you know, "the past is not even past," as Uncle Billy said. Pierce's characters, for various reasons, are pushed to try reaching through the veil that death throws, and the ghosts they conjure may just be people who are still around but in another space-time lineup that calls for some scientific help to see through it.
I guess your enjoyment of this book will depend to some extent on how you feel about our ability to reach out and touch someone who may or not be there. Pierce comes up with some rather imaginative possibilities as his characters' lives get increasingly bound up with the necessity of finding some answers to the question of who's out there and whether we can get in touch with them.
Pierce was scheduled for a recent reading at Avid Bookshop, where he might have talked us through some of the questions his book raises, but bad weather forced a cancellation. You can buy The Afterlives at Avid, and maybe there's the ghost of a chance they can reschedule him.
The Bitter Southerner Reader, Vol. 1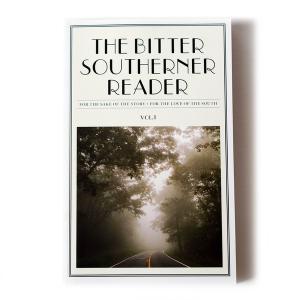 Do you know The Bitter Southerner? It is an online magazine started four years ago by UGA graduate Chuck Reece and published "For the sake of the story. For the love of the South." That's a good description of what The Bitter Southerner is up to: good storytelling and a palpable love of all things Southern, with "all things" being the key—to see the South clearly and see it whole. These bitter Southerners confront the ills and contradictions of our region while embracing all the good stuff that we share—the food, the drink, the terrain, the music, the stories, the humor, the personal relationships. Most of all, the ethos of The Bitter Southerner is that all us Southerners are united by the things we have in common more than we are divided by our differences.
What we have in this Reader is a collection of pieces that were published in The Bitter Southerner during its first couple of years. Sure, you could go back and hunt them up on the website, but holding them all together in this volume is more satisfying. Patterson Hood, appropriately, leads off the collection; Patterson personifies the kind of Southerner they're getting at here. There's also a wonderful piece about yellow dogs by Flagpole's football writer, Cy Brown, and an account by former Athenian Fletcher Moore of retracing part of the Battle of Atlanta the same way the Confederates did it—on foot. Then we've got Dana Hazels Seith's diary of hanging out with the showgirls at the Clermont Lounge, Wendell Brock's account of Truman Capote's other aunt, and a long explanation of the Southern Folkways approach to building on food's influence to bring us all together despite everything that would keep us apart.
There's a whole lot more in this paperback, and let us hope that the Vol. 1 designation means that more collections are on the way. You can buy this one on their website, where you can also keep up with what we can hope is a never-ending stream of good writing about all aspects of our region and its people, places and particularities.
Like what you just read? Support Flagpole by making a donation today. Every dollar you give helps fund our ongoing mission to provide Athens with quality, independent journalism.