Before opening the brick-and-mortar location of Nedza's Waffles, owner Joe Nedza knew expanding a business would require long workdays and sacrifices in his personal life.
On a busy October day at the restaurant, all of its pies overflowed in the oven. Nedza planned to clean the ovens and prepare more pies, but he realized the restaurant lacked the ingredients needed for another batch. After running out to buy more ingredients and preparing a new batch, Nedza said he still needed to prep cookies and keep up with orders.
"I'm going to be here late," said Nedza, leaning into one of the chairs on his restaurant's covered back porch. "I thought I'd be done at 2 p.m., but it's almost [that time] and I haven't even started. That takes a toll on people."
Entrepreneurs already faced challenges when opening a new business, but the global coronavirus pandemic added further complications to bringing a product or service to market. Between securing funding for the initial opening and training employees, restaurants that have opened during the pandemic have had to consider safety precautions for curbing the spread of COVID-19 and attracting customers at a time when people might feel unsafe leaving their homes for anything but necessities.
Nevertheless, U.S. business growth has continued throughout the pandemic. From April to June, the number of submitted business applications increased 2% nationwide and 31% in Georgia over 2019, according to the U.S. Census Bureau. "The growth in startups has increased dramatically during the past six months," said David Sutherland, an entrepreneurship professor at the Terry College of Business at the University of Georgia. "People are out there trying different things, and oftentimes those things are related to COVID-19."
Nedza secured funding for the physical location of his restaurant in January and signed the lease on Mar. 10, three days before "the world shut down," he said. While the pandemic led to a slight change in operations, Nedza said he enjoys a challenge, which is what originally led him to open the business.
"If you want [to open a business], it doesn't matter what's happening in the world," said Nedza, who opened the restaurant in August after selling his waffles at catering events and out of a food truck for years. "If it's something you're passionate about and you care about it, you'll find a way to make it work. If you're not adaptable and things going sideways makes you want to die, I'd say starting a business is not for you. But I love pressure, and I love when things aren't the way they're supposed to be, because I can use my brain."
Indeed, it's important for every entrepreneur to be adaptable and understand the cultural and social contexts in which they're opening a business, even outside of a pandemic or economic recession, Sutherland said. "An entrepreneur that isn't adaptable and isn't willing to change isn't going to survive," said Sutherland, who founded the technology scouting firm Launch Institute. "Another [trait for entrepreneurs] is understanding at a deep level what the customer's need is and validating that, making sure you got that right. You have to define in a robust way how you're proving that there is a market."
After moving to Five Points three years ago, Luke and Rachel Martineac saw a need for a local café in their neighborhood. The Martineacs filled the "void" by opening Café on Lumpkin in May, offering simple dishes they liked to prepare at home, he said.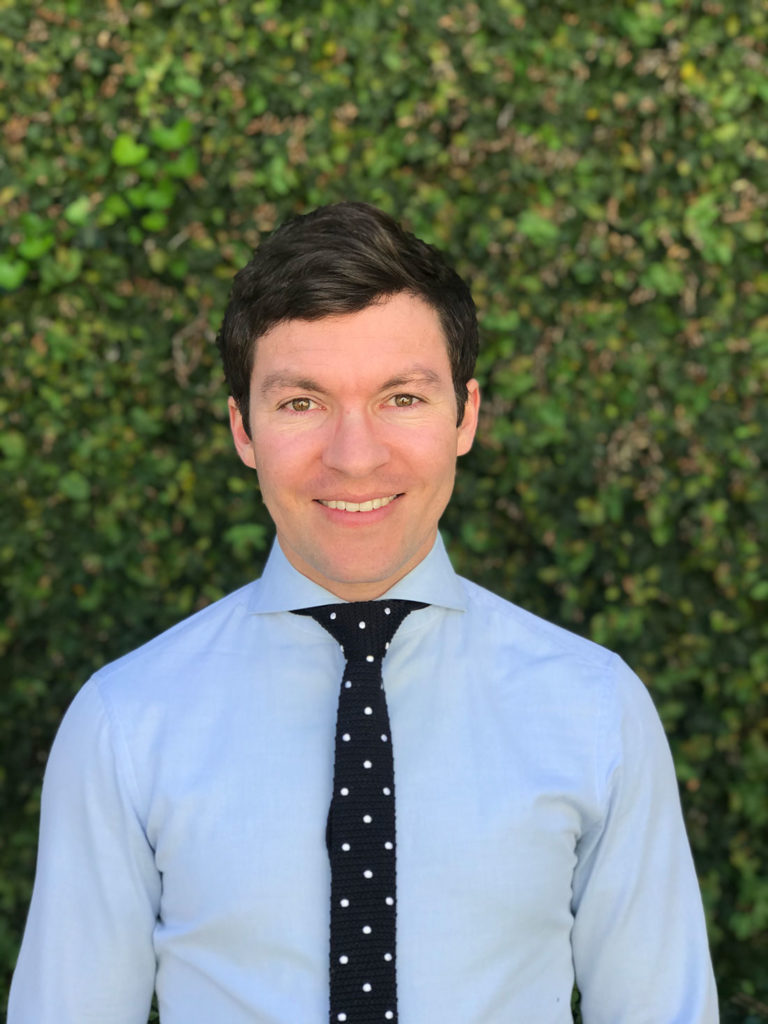 Martineac started the process for opening his business months before the pandemic, but he later tweaked his plan by limiting in-room dining and pivoting toward a walk-up window, allowing customers to seat themselves outside. And considering he's "never been a fan of grand openings," the pandemic gave the business owner an extra push for a slow start, giving him more time to see what worked and what needed to be changed.
"COVID-19 was nice only in that no one else was open in Five Points at that time," Martineac said. "A lot of our success has been location and concept. The pandemic was good for us in that people were tired of staying at home, so they wanted to walk around."
Even after the days of social distancing are gone, Martineac said he plans to keep the walk-up window, as it feels "approachable" and less "formal" to the Five Points residents who regularly frequent his establishment. "I enjoy being able to make a space for people to interact," Martineac said. "It's unique that an idea from your head can bring some amount of enjoyment or utility to someone else. We're all people, live in our own heads and try to interact with the world around us."
With a love for coffee and the Athens community, Molly Stokes opened Molly's Coffee Company off Macon Highway in July. While she hoped to host a grand-opening party for the coffee shop, Stokes opted for a scaled-down start. This allowed her baristas to learn in a slower environment and gave the business additional time to perfect its COVID-19 precautions, Stokes said.
"The planning portion of opening a company is always crucial, but it is even more important to think through scenarios carefully and try to understand the larger picture when you open during a health and economic crisis," Stokes said. "When you create a company for the public, you have a responsibility to both your customer base and your staff to make thoughtful and tactful decisions. It can be difficult to remember this when you're also worried about the stability of your company financially."
The coffee shop is operating only its drive-through—with contactless transactions for the time being. It's difficult telling people they can't come inside for an in-person experience, but the loyal customers at Molly's Coffee Company keep the business afloat, Stokes said.
"Fortunately, I feel like I don't need to worry too much about when I should open the inside because sales are good," said Stokes, who started her career in coffee as a Jittery Joe's barista in 2013. "Being something new and bright in the midst of a very stressful year has brought us a lot of customers in search of a safe and positive place. I hope Molly's continues to offer positivity and safety to our customer base far past the pandemic."
Like what you just read? Support Flagpole by making a donation today. Every dollar you give helps fund our ongoing mission to provide Athens with quality, independent journalism.