With the Georgia House of Representatives potentially on the verge of turning blue, Athens voters could play a pivotal role in state-level politics this year.
The Republican Party currently controls 105 of the 180 seats making up the Georgia House. Although that is a significant advantage, their lead has been slipping in recent years. In 2020, it's in danger of flipping to Democratic hands, which would have huge political implications statewide. For example, a Democratic House would give their party real power to oppose Republican gerrymandering as legislative district lines are redrawn after the 2020 census.
Athens-area voters have the option to provide two of the 16 seats Democrats need to make this happen by sending Mokah Jasmine Johnson and Jonathan Wallace to the Gold Dome. Voters here could also help entrench Republican rule in Georgia for a decade by re-electing their opponents, Republicans Houston Gaines and Marcus Wiedower.
District 117 includes southern Clarke County west of Five Points, northern Oconee County along the Epps Bridge corridor, and slivers of eastern Barrow and southern Jackson counties. District 119 is made up of the rest of Oconee County and southeastern Clarke County. Both were drawn to favor Republicans but have become swing districts. Democrat Spencer Frye, who represents District 118 in northern Clarke County, is unopposed.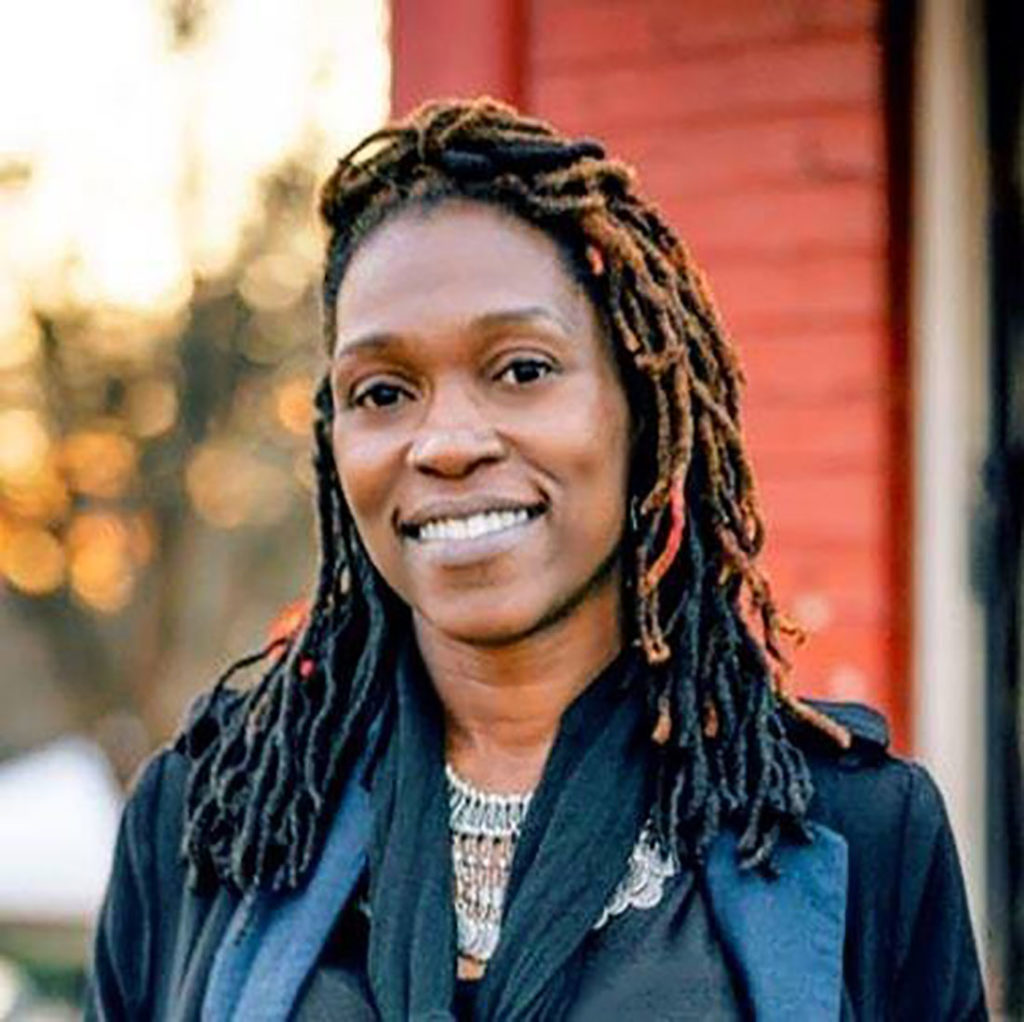 District 117: Johnson is a well-known activist and entrepreneur in Athens, having founded the Athens Hip-Hop Awards, the Athens Anti-Discrimination Movement, the annual MLK Day Parade and the Athens in Harmony concert. Johnson is running on a progressive platform of ending cash bail, fully funding K-12 education under the Quality Basic Education formula, defending reproductive rights and voting rights, and instituting a $15 an hour minimum wage.
Her opponent, Rep. Houston Gaines, is similarly well known as an elected official and as the grandson of the late Superior Court Judge Joseph Gaines. He was also president of the UGA Student Government Association and a broadcaster for the Athens Academy Spartans for six years.
Gaines—whose campaign logo directly mimics that of President Donald Trump—is running on a conservative platform that often references national hot-button issues. He opposes abortion, supports "deporting violent criminal illegal aliens" and makes a point of rejecting single-payer health care, even though it's not being considered in Georgia. He promises to "drive down the size of government," which he refers to as "bloated." He delivered on that promise in his first term by voting to slash state spending by over $2 billion, with almost half of that taken from K-12 education.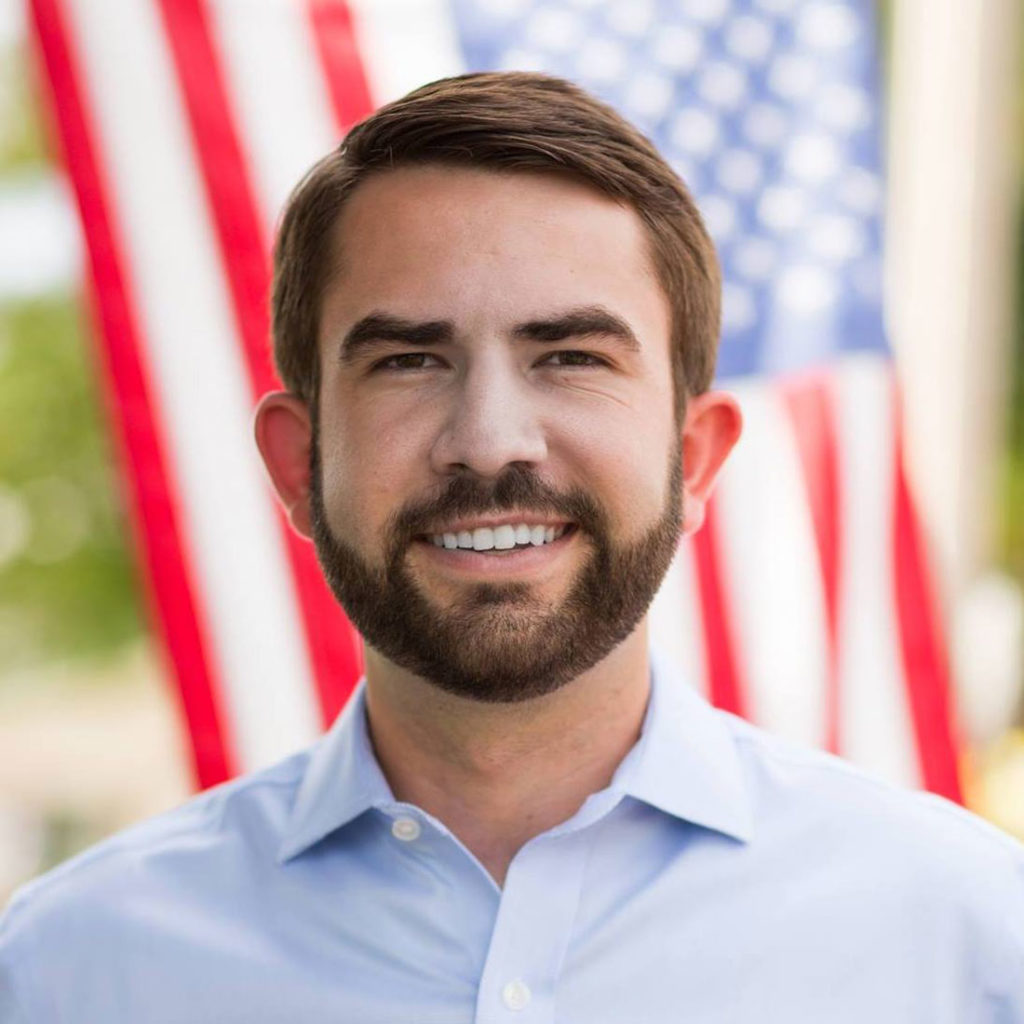 As he makes deep cuts to the state budget, Gaines promises to keep law enforcement well funded. He strikes a very different tone on this issue than Johnson, who has been vocal about the need for criminal justice reform. As part of the AADM, Johnson led a successful effort to end cash bail for local ordinance violations in Athens. She plans to continue that effort in the Georgia House as part of her broader goal to reverse mass incarceration.
The Republican State Leadership Committee ran an ad attacking Johnson recently for wanting to remove police officers from the schools—one of many partisan attacks made against her in this election cycle. Johnson called the attacks "malicious and slanderous" but did not deny her support for defunding the police.
Gaines states on his website that he supports former Gov. Nathan Deal's bipartisan criminal justice reforms, and he sponsored a bill making it easier for nonviolent offenders to have their records expunged. However, he has also worked to undermine the spirit of Deal's reforms in office. He co-sponsored HB 340 in 2019, which would have undone Johnson's bail reform victory in Athens, essentially requiring those arrested to pay cash bail before release. He voted again to restri\ct signature bonds in 2020 with SB 402.
District 119: Wallace is the Democratic candidate running to unseat incumbent Republican Marcus Wiedower. Wallace is a software developer running on a progressive platform of expanding Medicaid, continued bail reform and replacing funding recently cut from K-12 education. He has a particular focus on election security, calling for a nonpartisan Voting Rights Commission. Another major goal for Wallace is "healing the divisions within our community and government" to help the legislature more effectively address emergencies like COVID-19.
Wiedower is a real estate consultant who is less vocal about his policy preferences. His complete platform includes just three points: ensuring UGA gets adequate funding, supporting local control over transportation projects and opposing tax increases. He rarely mentions controversial national issues, unlike his colleague Gaines.
However, Wiedower's voting record is almost identical to Gaines'. Like Gaines, Wiedower voted for the same state budget that slashed nearly $1 billion from K-12 education. He also collaborated with Gaines in an attempt to overturn Athens' local bail reform policies.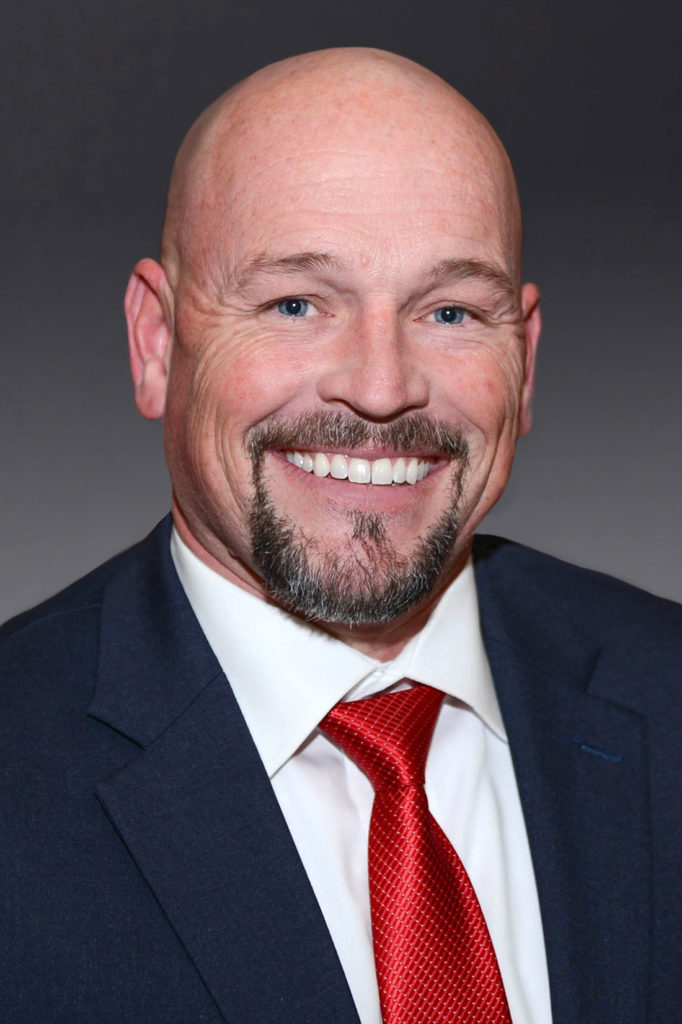 Wiedower voted in favor of banning most abortions in Georgia with the "heartbeat" bill. This bill would have criminalized abortions as early as six weeks into a pregnancy. Athens' own U.S. District Court Judge Steve Jones struck down the measure as unconstitutional.
This will be Wallace and Wiedower's third contest in four years. Wallace first took the seat in 2017 with an energized Democratic electorate behind him during Donald Trump's first year as President. In 2018, Wiedower struck back, defeating Wallace 53% to 47% with surprisingly high turnout for a midterm election. In 2020, turnout could be even higher still, perhaps shaping up to be the highest in recent memory. This may mean the advantage will swing back to Wallace.
In fact, both of these elections are extremely close. Gaines and other Republicans, like state Sen. Bill Cowsert, have openly expressed concerns about their party's chances in these two districts. There is no publicly available polling, but projections based on voter registration data seem to indicate that Democrats may be gaining the upper hand.
Election Day is Nov. 3. Early voting options are available through Friday, Oct. 30. Mail-in ballots must be received at the Board of Elections by 7 p.m. on Election Day.
Like what you just read? Support Flagpole by making a donation today. Every dollar you give helps fund our ongoing mission to provide Athens with quality, independent journalism.