One thing is for sure: Jesse Houle will take a seat on the Athens-Clarke County Commission in January, but by winning the Nov. 3 special election on the general election ballot, Houle could be seated two months early. If Chad Lowery wins the special election, he will only keep the seat warm for Houle for a couple of months.
Houle, an activist and organizer, ran against incumbent Jerry NeSmith for the District 6 seat in the June 9 election. But three days before the election, NeSmith died in an accidental fall at his home. Although NeSmith posthumously received 57% of the vote, Georgia law voids votes for candidates who die before an election, which led to the ACC Board of Elections declaring Houle the winner. A group of District 6 residents later challenged the board's decision, but their lawsuit failed to change the election's outcome in court, so Houle will take office in January.
But first, on the Nov. 3 general election ballot is a special election to fill the last two months of Nesmith's term on the commission, pitting Houle against Lowery, a longtime Athens resident and real estate investor. District 6 residents tapped Lowery to run when he attended a rally in support of law enforcement at Athens City Hall in June, sharing with him that they feel underrepresented by the commission
"When I win, it's going to be proof that the majority of the people in District 6 want someone else to be their commissioner rather than who is going in for the next term," said Lowery, who believes Houle may not represent the interests of the majority of the district's residents.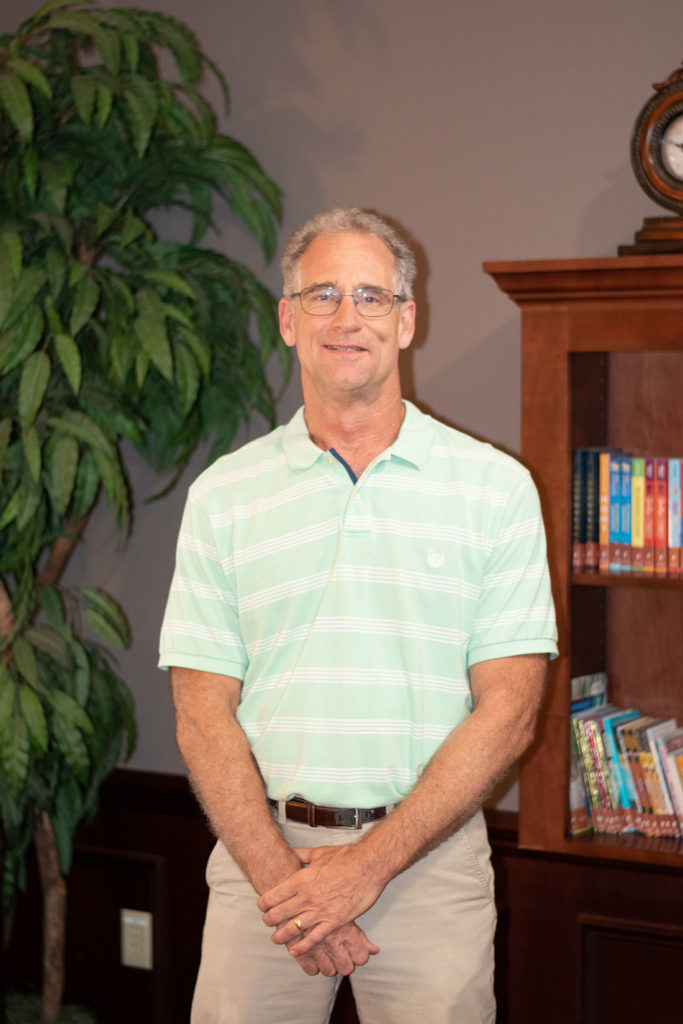 For a long time, Lowery said, he didn't know in which district he lives, nor did he keep up with local politics. But he believes his lack of political experience may be his "best quality," and he hopes to bring his business knowledge to the commission. "I would be there to make sure our taxpayer dollars are used as wisely as possible, because they are our dollars," said Lowery, who owned the sports bar Lowery's Tavern on Clayton Street in the 1990s. "I think I would bring a lot of experience, maturity and common sense to the table."
However, Houle questions if Lowery has articulated "a clear vision of what he thinks needs to happen" in Athens. While it's impossible to represent every resident in a district, Houle indicated a willingness to listen to residents and work with them toward finding solutions for their concerns.
"I would hesitate to think that someone who's that disconnected from local government can really have an accurate read on what it means to be connected and who needs to be involved," said Houle, who recently stepped down from a job at Nuci's Space to devote more time to the commission.
Lowery and Houle hold opposing views on key issues in Athens, most notably on whether to shift funding away from law enforcement toward other community resources. Houle hopes to transform the criminal justice system by rethinking policing as social work, training first responders to handle crisis situations and creating community advisory boards to oversee public safety departments. Lowery opposes the 50/10 plan proposed by commissioners Mariah Parker and Tim Denson, which would replace half of Athens police officers with social workers, restorative justice mediators and mental health specialists over 10 years.
If elected, Lowery said, he would look into lowering the level of homelessness in Athens. While he said it's a complex issue to tackle, he'd support the police officers whom the homeless trust and develop both short- and long-term solutions with fellow commissioners.
"The homeless are not afraid of the police; they know the police are there to help them," Lowery said. "It's complex because you're dealing with addictions, mental illness [and] down-on-your-luck situations where you're trying but you're not able to make ends-meet."
Houle offers a more progressive platform including working toward ensuring fair wages, recognizing and redressing the legacy of slavery and racism in Athens, enacting a tenants' bill of rights, expanding public transportation, extending trash pickup to all residents and building a "more inclusive community that works for everyone."
"I saw a need for people who wanted to push for broader transformation on some key issues, which we can broadly define as economic and racial justice," said Houle, who believes a working-class background and relatively young age will add further diversity to the commission. "I think it's important to hone our focus on the folks who most need help, and I saw a need for the government to do more of that."
Regardless of who wins in the special election, Houle will take office once NeSmith's term ends, but Houle is "taking this election just as seriously as the last one."
Like what you just read? Support Flagpole by making a donation today. Every dollar you give helps fund our ongoing mission to provide Athens with quality, independent journalism.