Real talk: 2017 wasn't exactly the best year. Dominated by the snarling orange creamsicle in the White House, it was chaotic at best, even on a local level.
But there were signs of hope, too. Athens responded to the Trump Administration with anger, outrage, humor, creativity and, finally, a middle finger at the ballot box.
Here are 10 stories that encapsulate the spirit of 2017, good and bad, and are most likely to reverberate through 2018 and beyond.
Waka Flocka Wiped His Ass With a Frat Boy's Trump Jersey at the Georgia Theatre
The headline says it all, really. Like many people, Waka Flocka Flame apparently wasn't looking forward to the new race-baiting regime. So when a University of Georgia frat boy showed up at the Atlanta rapper's Jan. 16 Georgia Theatre concert wearing a Trump basketball jersey, he did what any of us would have done—took it from the kid and used it to wipe his bare ass. The crowd loved it, and so did the jersey-wearer, who later had his picture taken with Waka Flocka backstage.
Thousands March Against Trump in Downtown Athens
What may have been the biggest protest in Athens history greeted the newly inaugurated President Trump. Billed as the "Day of Resistance," an estimated 2,500–4,500 people marched through downtown, then packed the streets around City Hall to hear from progressive speakers on immigration, sexism, sexual assault and other issues. If only folks had been so fired up to vote last November…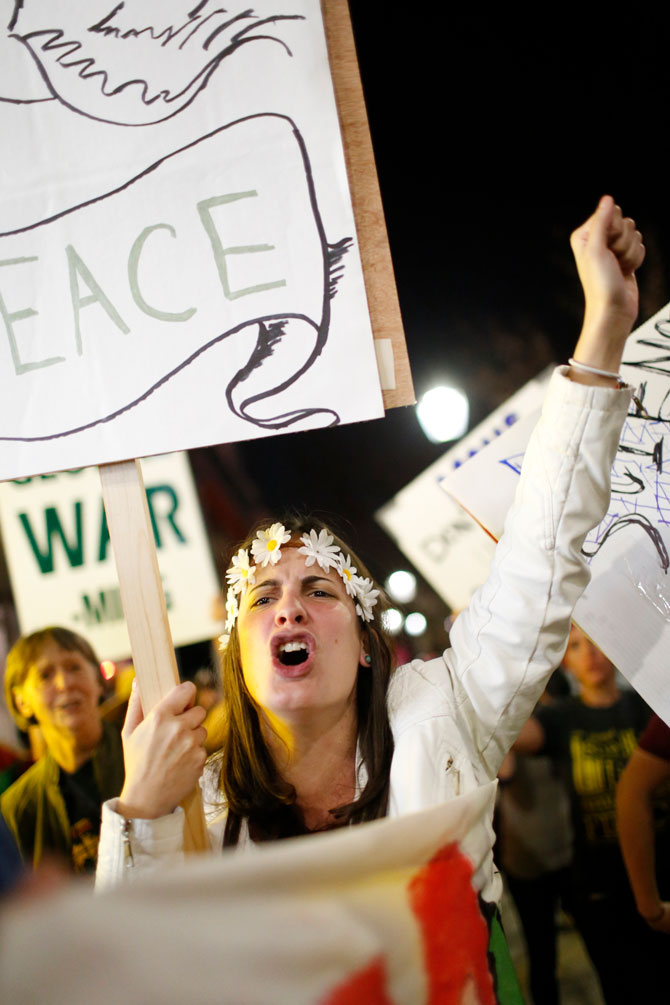 'Them Boys Get It': The Liberal Redneck's Love Letter to the Drive-By Truckers
Less than a month into the Trump Administration, Athens needed a big ol' dose of Trae Crowder, the comedian better known as the Liberal Redneck—at least, based on the numbers this article drew online. Crowder, who espouses liberal politics with a Tennessee accent in his viral YouTube videos, wrote an essay for Flagpole about Athens legends the Drive-By Truckers—liberal rednecks themselves—prior to opening for them with a stand-up set at the 40 Watt Club.
With Calendar Girls, Town & Gown Bares All
This may have been one of the most eye-catching Flagpole covers of all time: The cast of a play about a group of British women who pose nude for a calendar to raise money for a hospital, posing nude for the cover of an alt-weekly, with nothing but copies of the Colorbearer of Athens, GA to preserve their modesty, who also made a real-life calendar to benefit a Northeast Georgia cancer organization. Needless to say, the story got a few more clicks than a typical community theater preview.
First Discrimination Complaint Filed Against Downtown Bar
With the help of the Athens Anti-Discrimination Movement, Statham resident Kendrick Bullock filed the first complaint under a new Athens-Clarke County ordinance requiring bars to post their dress codes outside and allowing people who feel the codes are not applied equally to everyone to file complaints with the county attorney's office. Bullock—the brother of well-known local artist and civil rights activist Broderick Flanigan—alleged that a doorman at 9d's denied him entry because of saggy pants, even though they weren't saggy and no dress code was posted. 9d's owner Mark Bell responded by filing a lawsuit seeking to have the ordinance thrown out.
The ACC Commission Has Moratorium Mania!
With both Five Points and the Hancock Corridor threatened by development, in May the commission declared a one-year ban on demolitions and some new construction in parts of those neighborhoods—a decision that came just three months after it put a moratorium in place on new downtown apartments and bars. At issue in Five Points: wealthy families buying perfectly good houses and tearing them down to build McMansions that tower over their neighbors. Around Hancock, rumors circulated that the owners of The Varsity would tear it down, along with other other nearby homes and commercial buildings, for a mega-development at Broad and Milledge. Proposals for a Milledge Circle historic district and zoning changes to Hancock and Reese are expected to come before the commission next year.
The 40 Watt Club Was Burglarized
Dozens of microphones, amps and direct boxes were stolen from the 40 Watt during a July 30 break-in, and since it's a beloved local institution, people went out of their minds. R.E.M.'s Mike Mills and Cracker's David Lowery offered a $10,000 reward, and many an outraged Facebook post was written. The story had a happy ending that turned tragic: Three days later, a Greenville, SC music-store owner caught sound tech Michael Simpson Wilson trying to fence the stolen items. Wilson was arrested and charged with burglary and, soon after making bond, took his own life.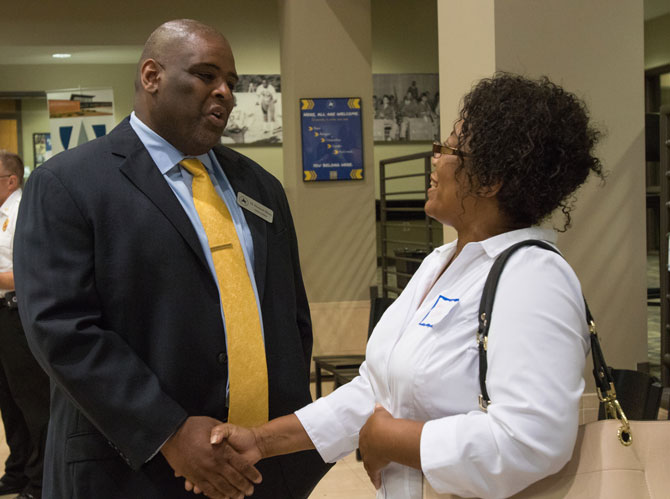 Photo Credit: Nicole Adamson/file
Potential DACA Repeal Leaves Athens Immigrants in Limbo
Trump has stepped up immigration enforcement and threatened to end Obama's Deferred Action for Childhood Arrivals program, further endangering Athens' already vulnerable Hispanic community. ACC Police Chief Scott Freeman and Clarke County School Superintendent Demond Means both offered reassurances in September that they'd do everything they can to ensure Athens remains a welcoming city. But those promises were later undermined by news that Sheriff Ira Edwards is cooperating with Immigration and Customs Enforcement by holding jail inmates for deportation.
UGA Professors Sue to Overturn Campus Carry
The campus carry law took effect July 1, much to the consternation of the vast majority of UGA faculty and staff, but at least three professors weren't going to take it lying down. In September, John Knox, James Porter and William B. Whitman joined three other professors from other Georgia public universities in suing Gov. Nathan Deal and Attorney General Chris Carr. They argued that the Board of Regents, not the legislature or governor, has the authority to set policy regarding guns on university property; and that guns chill classroom debate, endanger students and could lead to more suicides.
Dems Score Stunning Wins in Athens State House Elections
When Deal named state Rep. Regina Quick a Superior Court judge and Rep. Chuck Williams head of the Georgia Forestry Commission in August, it triggered special elections to fill their Republican-leaning Athens-area seats. Two first-time candidates stepped up to run: Deborah Gonzalez in District 117 and Jonathan Wallace in District 119. Both were underdogs; Wallace faced three Republicans, while Gonzalez's opponent was Houston Gaines, a 22-year-old recent UGA graduate who raised $200,000 and had the backing of the Atlanta business establishment and GOP leadership (not to mention our ostensibly Democratic mayor, Nancy Denson, who was ousted from her post on the ACC Democratic Committee for hosting a fundraiser for Gaines). Both Gonzalez and Wallace prevailed—drawing national attention—but they'll have to turn right back around and run again next year.
While not as heralded, Athens voters also approved a 1 percent sales tax for transportation (T-SPLOST) that will yield many benefits like better roads, bike lanes, sidewalks, trails and bus service over the next five years.
Like what you just read? Support Flagpole by making a donation today. Every dollar you give helps fund our ongoing mission to provide Athens with quality, independent journalism.