In 1999, Ryan Gravel was a graduate student obsessed with the abandoned railroads near Georgia Tech. His thesis idea: to repurpose four unused freight railroads looping around downtown Atlanta into a walking, biking and transit corridor linking dozens of neighborhoods and revitalizing the crumbling industrial buildings alongside it.
Unlike most such papers, this one didn't gather dust in the college library. Seventeen years, hundreds of community meetings and millions of dollars later, the Atlanta BeltLine is a reality. The first two completed miles of the 22-mile loop on the east side of Atlanta are bursting with families and young people strolling and pedaling past new parks, public art, shops, apartments and restaurants—a total of $2.5 billion in private investment. It's grown beyond even Gravel's ambitious thesis, he says, with 1,400 acres of parks that weren't part of the original plan.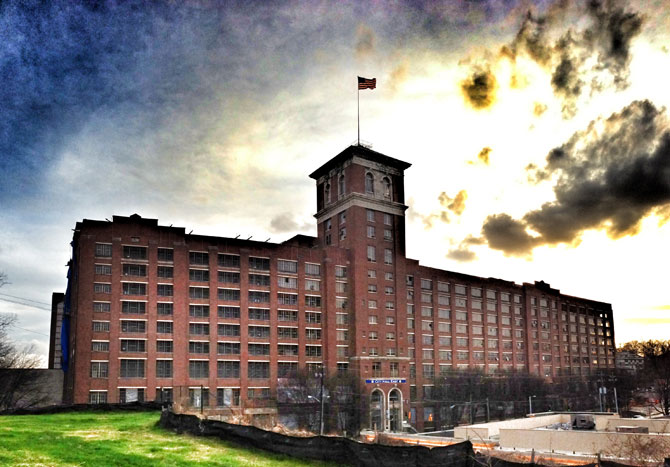 Photo Credit: Keizers / Flickr
"The core of it is there. We haven't built the transit yet, but we're protecting the space for it. It's just a bigger and better idea than it was before," he says.
A vestige of Atlanta's origins as an industrial town, the BeltLine railroads were built in the late 19th Century to carry cargo among the factories and warehouses along their route, then off to the wider world. When trucks largely replaced trains mid-century, those factories and warehouses, along with the rail lines serving them, withered away. At the same time, freeway projects were scarring the inner city and dividing neighborhoods. Meanwhile, the luster faded from auto-centric inner-ring suburbs like Chamblee, where Gravel grew up, and sprawl moved further and further out. When inner-city Atlanta began to flourish again in the '90s and early aughts, Gravel envisioned the BeltLine as a way to turn what had become a barren barrier into a community asset.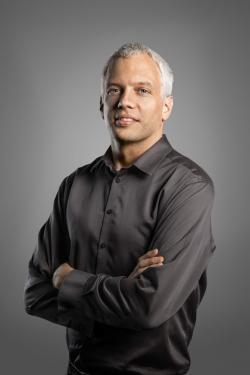 Gravel, now the principal of the urban design firm Sixpitch, recently published his first book, Where We Want to Live: Reclaiming Infrastructure for a New Generation of Cities (St. Martin's Press; $26.99), explaining how cities can halt and undo the damage caused by sprawl and decades of planning for cars and cars alone (though he is clear that cars aren't going away, and he understands the lure of the suburbs). He wrote the book in part, he says, to remind the public that they're the ones who held city leadership accountable and made the BeltLine possible.
"Today the BeltLine can look like a big-government project, but really the only reason we're doing it is because people in the city believed in it and made it happen," he says.
Gravel draws not only on his academic training and experiences with the BeltLine, but studying abroad in Paris, walking the famous squares of Savannah and observing similar projects like the High Line in New York. Urban areas have strong bones, Gravel argues—complex and adaptable infrastructures that can change with the times and meet the needs of a new generation that's tired of isolation on the outskirts and loves the vibrancy of city life.
"I get that perspective because I get to travel around to tell our story in other cities all over the world, and I see that people in those places are working on similar transformations," he says. "They see the BeltLine as a model, but they're also doing pretty amazing things themselves we can learn from. There's a cultural momentum this is all a part of."
Gravel, who served on an Urban Land Institute committee that studied the recent decimation of Atlanta Highway, says Athens can take lessons from the book, too—and we don't necessarily need an abandoned railroad loop to do it.
"It's more about a way of looking at infrastructure and asking all of your infrastructure to accomplish more than the obvious goal," he says. "I remember looking at the Atlanta Highway and the potential to expand on its utility so it's not just about cars. If the focus is on people, then the decisions you make about what it looks like and how you allocate space might be different… A lot of cities are just repurposing the excess space that over the last 50 years was given over to cars."
Like all cities, Athens and UGA will have to make this adjustment to compete for students, faculty and other talent in the global economy, Gravel says. One way to do so, he says, would be passenger rail to Atlanta, connecting Athens to Hartsfield-Jackson International Airport without forcing people to sit in traffic. Of course, the "Brain Train" has been on Athenians' wish list for more than 20 years, but the state won't move forward. Leadership at the state level is changing, though, Gravel says.
"Early on, we would take the BeltLine down to committees of the state legislature, and those guys loved it," he says. "Even Republicans from South Georgia loved the BeltLine, because you get a lot of bang for your buck. Yes, it provides a transportation service to people who need it or want it, but it provides so many other things."
WHAT: Ryan Gravel book signing
WHERE: Avid Bookshop
WHEN: Thursday, Mar. 17, 6:30 p.m.
HOW MUCH: FREE!
Like what you just read? Support Flagpole by making a donation today. Every dollar you give helps fund our ongoing mission to provide Athens with quality, independent journalism.