As many readers know, Athens resident Ray MacNair died on May 22 of Lou Gehrig's Disease. It was the kind of thing that came on fast and got faster, progressively robbing Ray—an otherwise exceptionally active and physical man—in just a few months of his ability to move and express himself. But speech and the ability to move people, not to mention a huge sense of humor, were never in short supply with Ray. When he lost his speech, he made jokes with gestures, and when the gestures failed, he amped up the wattage in his eyes until they shone so brightly, words were almost irrelevant.
Ray and his wife Nancy are both great lovers of the richness of human difference and all that it brings to our world and communities. They've walked the talk of justice, respect and community-building, whether as teachers in India; supporters of the black power and civil rights movements in the '60s and '70s; helping to build a social work department at Tuskegee during that same decade; or co-founding organizations like the Economic Justice Coalition, and supporting, inspiring or contributing to nearly every social justice initiative in Athens since they moved here in 1975. You see these qualities even in the way they relate within their own family, parent and child.
Ray's way of being in this world was remarkable in many ways, and that is why those of us who knew and experienced him want you to know about him, if you didn't already. For Ray, things like age, color, sexual orientation and class were all sources of bonds to be forged, not boundaries to be created. He was always ready to be a partner with people of every sort of life experience—celebrated them, actually. I never saw him pull rank because he was older, experienced, degreed or any of the other usual distinctions that often trip us up. Did you have big dreams but little know-how? Or maybe you were jaded and worn down by an excess of experience? Didn't matter—Ray knew how to provide nutrients that allowed both the individual and the collective to flower. He knew how to be a partner, an ally, a friend, a brother. He was a rare and modest person who made things happen without needing to be the center of attention. The tributes that follow come from many slices and colors of Athens' communities, from day laborers to longtime black and white residents to undocumented immigrants and former students. They help us to reflect not only on Ray's special qualities, but also on who we are in Athens, where we've been and want to go, and especially, what we could become if we all practiced more of Ray's remarkable brand of humanity.
Nancy MacNair, Ray's wife
Ray and I met on a bus carrying Oberlin College students to a peace vigil in Cleveland, protesting the invasion of Hungary by Russia in 1956. Oberlin, for us, was a haven of liberalism, and we thrived on that atmosphere, including magnificent faculty, a small Quaker Meeting, and a Peace Activities Group we started.
We often marveled that each of us, alone, weren't able to do much, but together, we could dare to do a lot: teach in South India for two years; work and live in the African-American community of Tuskegee Institute for eight years; adopt two biracial children (in addition to our two biological kids). We supported each other on issues that mattered: immigration, racial equality, living wage, climate change, HIV/AIDS, GLBT rights and protesting war.
Ray was, indeed, a "passionate activist.†His message to the Unitarian Universalist Fellowship on Jan. 15, 2012 received a standing ovation. In a "This I Believe†statement, he wrote, "I believe that taking action is a spiritual journey, when it is focused on promoting social justice… I cannot live without taking action on these kinds of issues.â€
Leopoldo, day laborer
He left us great teachings, a man who understood the needs of the undocumented, a man who would face the consequences of improving our situation in the work place, but without any monetary interest of his own. We are left feeling sad for this great loss. We will remember everything he did for us, we know that he lives in our hearts and we will keep his teachings to continue the struggle. An angel, may he go with God, he was a great man. We will never forget you, Mr. Ray MacNair.
Linda Lloyd, co-chair of the Economic Justice Coalition
Ray Fights with the Georgia State Patrol: Around 2005, Ray and I attended the 20th-something Poor People's Day March at the Georgia State Capitol, organized by Sandra Robertson, director of the Georgia Coalition on Hunger. This year, as the group was ready to enter the Capitol for respective meetings with legislators, they were stopped from entering by the Georgia State Patrol. I recalled looking on the side from the crowd and seeing Ray in the face of one of the state patrolmen, saying, "Who do you think you are? We have appointments with the state legislators.†Then, the state patrolman asked Ray, who did Ray think he was? Ray went into his pocket, pulled out his driver's license and said he was Ray MacNair. By this time, I am easing Ray away from the patrolman. This story has more, but this is when I saw Ray's courage and advocacy toward people that were left out.
The God in Dr. MacNair Saved Me: In 2003, I was reunited with my 1980 School of Social Work Professor Ray MacNair through friends stating that they had been meeting with him as part of the Athens Living Wage Coalition. They were looking for a coordinator for the group. This began my journey with Dr. MacNair, who gently reconditioned my title for him to Ray. Ray and I traveled together and with others to living wage meetings in Atlanta and other places in North Georgia. We traveled to North Carolina and Detroit, Michigan and this past summer to Chicago. All in the name of civil rights and economic justice.
Now as I reflect back, Ray being so determined to help others with a living wage and health benefits and his overall quest for workers' rights was the healing that I needed in my overall 10-year legal battle to defend the violation of my worker's rights. Ray saved me from the bitterness that would have occurred by the work done through his passion, determination and commitment to the Economic Justice Coalition. Thus, the GOD in Ray MacNair saved me.
The Kid in Ray MacNair: As a "get out the vote†strategy in 2004, Ray was in the car with me in a mock funeral processional for the death of Mr. and Mrs. I Don't Vote. We traveled to several low-wealth neighborhoods with bullhorns, music, a hearse, several other cars. Ray was so involved with the music, using the bullhorn to tell folks to vote, we needed them to vote. I will never forget that look of excitement, his dancing and being so involved like a kid. This is symbolic of EJC's involvement and leadership through Ray MacNair in collaboration with the community members and groups in the registration of 10,000 voters since 2004.
Ray Finds Lilly: In 2008, Ray traveled to Dooly County to attend an appreciation program that my church was sponsoring for me. This is 150 miles from Athens. I told Ray that when he exited off of 75 at the Vienna exit, he would keep straight on Highway 90, under the traffic light in Vienna, to Lilly, which would be six miles. Lilly is where the church was located. Instead, Ray turned left under the light and went to Cordele, which is in Crisp, the neighboring county.
When Ray spoke at the church to give his remarks, he had the church hysterically laughing when he told the folks how he went to Cordele looking for Lilly, asking folks had they seen Lilly. He talked about how folks looked at him funny. It was the vision of a 69-year-old man looking for a woman named Lilly, and he played it to the hilt in his story. Lovingly, the group, as most people do, warmed up to him.
Then, for months, with pride and excitement, he told folks in Athens of the three-hour appreciation program my church had given me.
Rebecca MacNair-Semands, Ray's daughter
My dad was the one who taught me to do sprints on my elliptical machine when we both stopped running. He taught me to walk in the rain, and the harder the rain, the better the walk. And to swim long distances in lakes with your kids, just to explore the nooks and crannies of each corner. Many people who suffer from something as cruel as ALS will talk at some point about why they had led such a healthy lifestyle and ended up being afflicted with something so torturous. Even when frustrated, he never uttered a word like that. He instead just kept teaching those around him to care about those that were underserved, in poverty, and the oppressed. When he lost his voice and couldn't call the employers that had cheated their day laborers or dropped them off without pay, he had to give that job to someone else. He did it with grace and never complained, coordinating with his friend George, who continues this work today.
Dad would want us to give thanks and honor Humberto, Armando, and of course, Linda Lloyd, dad's best friend and co-chair of EJC, who called my dad her "hero†and walked with him through every step of this path. In the hospital, though, dad confused people. The aides and nurses looked at him funny when this older white male kept having black people visit, and one that was his youngest daughter!
Ron Wynn, Economic Justice Coalition member
It is with deep sorrow and, yes, pain that I write this, so please forgive any confusion. It's extremely hard for me to do this with all of the tears and emotions that I just can't seem to suppress.
In 1995 I made a decision to completely surrender my life to my higher power and wanted to find a way to give. I found THE ECONOMIC JUSTICE COALITION: little did I know that god had sent me an ANGEL. I met this soft spoken, waaay too kind gentleman that saw something in me that I didn't know was there but was searching to find. He literally pulled me out of the hole which I had created with my life, took me under his wing and showed me how to become a servant, step by step. He would bring me into his home, edit my material and share his peace with me in order to calm my fire.
The last major project that Ray created with my assistance is the Interfaith Worker Justice/OSHA safety training. In fact I visited him in the hospital when he had first lost his speaking ability. When I walked in, he shined brightly and with the help of his wonderful wife and an iPad, he didn't ask me how I was doing. He asked me how was the OSHA project going? When I gave him the status he pounded his fist on the bed to say "hooray!!!!"
I must apologize for I have not been able to force myself to go back and see him again, but I had to pray and thank God for placing this beautiful man in my life for SEVEN years.
Little did I know that on May 21, one day before he went back home to be with the creator, that I would be doing our first major training and accomplishing our project goals. So, this I do in dedication and continuance of the legacy of the late… GREAT DR. RAY McNAIR. I love you, Ray. I thank you for your leadership and may your greatness continue through the hundreds if not thousands of lives that you have touched.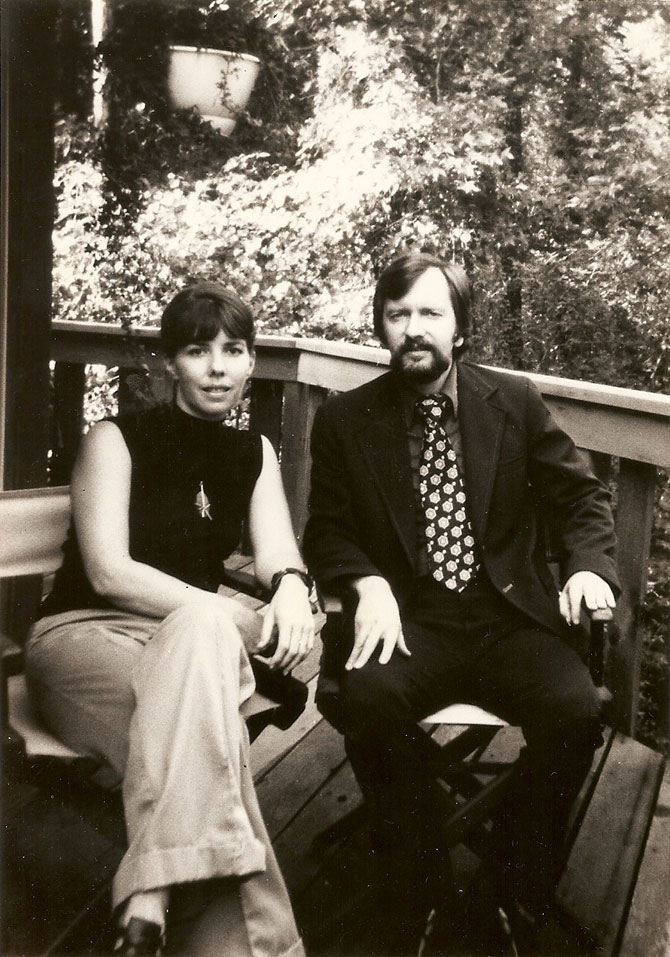 Terry Salguero
As I write this, I can hardly believe that Ray won't be with us anymore at the rallies, at the meetings, at the marches, sending pertinent info by email and all of the other many ways that he made a difference in people's lives.
Ray was idealistic; he believed people could and should receive a living wage—that they deserved to be paid an hourly wage high enough to support their families. He spent much of his later years championing that cause.
One of my early encounters with Ray was when he started the Economic Justice Coalition about 10 years ago. I had heard that he wanted to hire someone to be sort of a community outreach person who could speak Spanish, and I told one of my ESOL students about the position. My student, Claudia Ross Ibarra, applied for and got the job. I kept up with Claudia weekly as she visited neighborhoods, ESOL classes and other community gatherings to teach people how to advocate for a living wage for themselves. This idea was an eye opener for many of the immigrants, and non-immigrants, so he definitely planted some seeds in the minds of people concerning what constitutes a fair wage.
A few years earlier, I had started the Hispanic Concerns Committee. Ray attended those meetings. We organized a meeting concerning driver's licenses. I managed to get then State Senator Frank Zamarripa, State Representative Pedro Marin and Jerry Gonzalez to come, along with about 200 Latinos who also showed up. We were all kind of amazed at the turnout. Ray just loved that meeting, because the Latino community was truly invested in it. He always said that was a great piece of organizing work. After that meeting, the speakers started the Georgia Association of Latino Elected Officials (GALEO) over a late dinner at the IHOP across the street.
At one of the last Athens Immigrant Rights Coalition meetings that Ray attended, he reminisced about that driver's license meeting. I told him that I just got lucky—Ray himself, of course, was a master at community organizing. He had a part in organizing innumerable meetings, Labor Day gatherings, informative sessions and other events to help workers. I never had the privilege to take one of his classes in community organizing that he taught at the School of Social Work, but I saw Ray many times over the years putting his passion into action. Somehow, I don't think that he learned that in any book.
Ray was always advocating for the underdog, the poor, the immigrant and those who live on the fringes of society. I remember some years ago he created cards in English and Spanish that workers could carry around that informed them of their rights and what they should do or say if they got stopped by police. He once told me about this fellow who pulled an old, beat-up card out of his wallet and said he had carried that that thing around with him for years.
I was also impressed by Ray's generosity. I remember one time we were having a small fundraiser put on by the Tango Club, who graciously offered to give the proceeds of the evening to Casa de Amistad, where I worked at the time. There was a fair turnout, but not fabulous since it was close to Christmas. Ray came up to the table and greeted me, then reached in his pocket and gave me some cash, milled around a few minutes then left. The cash turned out to be $60, which constituted half of what we made that night. At another fundraiser we had, he contributed $200. That was Ray, always giving to a good cause.
Another memorable trait was his habit of coming up and putting a book or magazine or newspaper article in your hands and saying, "Here, you should read this!†I think I still have two or three books of his in my bookshelf somewhere. There's one called With These Hands about migrant workers, and another one about Latino female domestic workers. He never asked for the books back, or even if you'd like to borrow them, he just stuck it in your hands with this great look of satisfaction on his face, like he had found a puppy a good home. The last thing he gave me was this past fall at his son's memorial service; it was an article on immigration from The Nation magazine. By then he could barely speak and Nancy was helping to interpret for him, but his enthusiasm remained the same. I still have that article.
Of course, Ray's work with the day laborers at Home Depot is legendary in Athens. He would tirelessly give up his every Saturday morning to help them organize themselves. He began English classes there and found volunteers to teach. He brought guest speakers to help them become informed on certain topics. He would do workshops with them and encourage them to participate in forming their own future. I remember going one morning and he had Sujata Winfield, an immigration lawyer, were there to answer questions about immigration laws.
Ray was a person who loved to empower people to discover their own strengths and abilities. He did this with students through internships and volunteer positions, but he also took this approach with folks who didn't necessarily have academic backgrounds or training. Ray saw strengths and leadership skills in people that they didn't even know they had. I knew about him doing this particularly with folks at the day labor center and in the Latino community in general. He encouraged them to choose leaders among themselves. With his help they even formed a co-op to do yard work and other odd jobs. They agreed on an hourly wage to charge. They purchased tools and found ways to advertise their services. Ray knew many of them personally and knew their talents and skills. He could refer folks needing help to workers and tell you who to get for the job needed: carpenters, bricklayers, drywall people and landscapers, to name a few.
In the early days of the day labor center, Ray was able to get a small grant and help them to winterize their building. They bought heavy plastic that was attached to the sides and could be rolled up or down to make the space more comfortable in cold and rainy weather. They bought four of five picnic tables and other items they needed. Later on, he also got a grant to hire someone to work with the day laborers. He hired a UGA student, Nick, whose mom was from Latin America. Nick went on to become an organizer with a labor union in a poultry plant. I heard recently that he had done such a good job that they were sending him to law school to become a labor lawyer. It was Ray who knew he would be a good leader and gave him his start. Ray seemed to attract other people to him who admired what he was doing. On any given Saturday, several different students or community folks would show up to help out. There was one fellow, George, who made it his mission to bring a big pot of coffee to the day laborers every Saturday morning. George's wife had MS and this was one of his few outings for the week, but one that obviously held a lot of meaning for him.
Ray usually helped to plan some kind of Christmas celebration with the day laborers, since some of them were men alone and far from their families. It would often take place in that peaceful week between Christmas and New Years. He'd call up and say, "The MacNairs are going to bring such and such a dish; would the Salgueros like to bring something?†Of course, how could I say no? I usually made posole, a typical Mexican dish. I'd call up several Mexican ladies and quiz them on the best recipe to use and then borrow a huge tamale pot from Gilberto's wife. Posole is a dish with pork, (pigs feet or other mixed parts—no snouts, please) hominy (called maize in Spanish) chili rojo, and then eaten with cabbage (repollo) and tostados on top. Humberto and his brothers would bring "atole†or arroz con leche and bring their guitars to provide some music. Other guys would also bring their guitars in various states of disrepair and we would spend hours singing Mexican, Guatemalan or El Salvadorian Christmas carols and other traditional Latino songs. Ray loved to see people come together and have fun. He loved to bring together folks of different ethnic, economic and social backgrounds and let them find their commonality as human beings.
These are just a few memories I have of Ray and the way he touched and changed people's lives, including my own.
Jim Gaudin
My tribute for Ray would be: He was a man, a tireless advocate for the poor, the marginalized, the oppressed throughout his life. He never lost the active spirit of protest from the 1960s and '70s. His periodic letters to the editor of the Banner-Herald were always thoughtful expressions of what is just and the common good of the society. He was a man who really lived the command of Jesus to love our neighbors, especially those who have been victims of bias and discrimination—immigrants, those with alternate lifestyles, the poor, minorities. He was a shining model for us all. I treasured his friendship as a faculty colleague, a neighbor, a friend. He was the first to welcome my family and me when we moved to Athens in 1979. I will miss him greatly.
Cheryl Martinez
I volunteer and have interned for almost a year at the Economic Justice Coalition. In 2000, when I first came to Athens, I came due to my work and school endeavors, and need to reside in a peaceful community. Between 2000 and 2002, I also searched for "what was happening†here in Athens, politically and economically regarding justice, equality and empowerment. I went to a couple of city counsel meetings and events. I was at one and heard a man speak. He spoke of the economic status of the underprivileged and equality issues. At the end of the meeting, I went and introduced myself to this speaker. He gave me a card, some advice and a feeling of concern and self-empowerment. As I read the card, it was the founder: Ray MacNair. I never forgot this man.
During the years, I worked diligently at St. Mary's Hospital, night shift, 12 hours. I also re-entered school, still attempting to get my first degree. Time passed, up to 2009, when I for the first time lost my job. Devastated and unsure of what to do—for during my entire life I have worked and raised my children—I bumped into Ray again and told him what I was going through. He assisted me with more advice and guidance.
As time moved on, once I was able to move from the devastation that immobilized me and in my endeavors to stand back up, I went to the dept of labor, EADC, etc. and started meeting strong, loving people. And one thing I found out, they were all members of the Board of The Economic Justice Coalition!!! I have just graduated with two degrees now, and again surprisingly one of my professors was the coordinator of EJC, Professor Linda Lloyd! I then was given the opportunity to intern at the office! I have ended up at this time one of the key persons there. I was able to see Ray in the office one day about a few months ago, the last time he came in to visit, and I told him, "Ray, Thank you so much for all you do and all you have done for the people of Athens, Georgia. I am here, and I will do all I can to support your work and take care of your office!â€
Ray smiled at me, gave me more advice and a hug. I am so sorry he has gone, but we have to keep his dream and legacy alive. Thank all of the board members and volunteers, I have met so many beautiful people that have shown me strength, love, concern and support in one way or another. For me, a woman of color alone, facing the most challenging time of my life, to have this experience has taught me many lessons of love and humanity. So I Thank you all and smile when I think of Ray MacNair. I will protect his legacy through my work and offerings. Peace and Love!
Humberto Mendoza
Ray was my mentor, but more than that, he was like a father; he was a close friend whom I could trust. We shared long trips to conferences and social forums. The last and longest was to Chicago in June 2011, during which Ray drove for two days. On these trips we got to know each other. I learned to love him and understand that there were people like him who genuinely believe in the people immigrating to the U.S. and who respect the fundamental principles of every human being as well as our differences.
Among the great contributions of Ray, and perhaps the most ingenious, was his contribution to the language. By combining Spanish, his experience with the day laborers, plus his great sense of humor, he invented a phrase that is neither English nor Spanglish: "much grass," which sounds like â€muchas gracias†in Spanish and means thank you so much. Ray was an expert in speaking the language of justice, that eternal language that is flooding the streets with protests and marches, and which makes many politicians uneasy. These politicians create new laws to defend themselves from justice and protect their injustices. This language that makes the hair stand on end when it mobilizes thousands to the streets or rises from the voices of hunger, language that is censured and banned for the oppressed. Language that Ray shared with the oppressed and enriched with his sense of humor, and which stays with us, as his great legacy in our community.
Janice Mathis, Rainbow PUSH Coalition
I am saddened by the passing of my good friend, Ray MacNair. There was a lot about Ray to like. He spoke of his wife Nancy more like a sweetheart than a husband of many years. It was evident from the sparkle in his eyes when he mentioned her name that he had found his soul's mate. I hope she will be comforted by memories of all the meaningful and fun activities around Athens that they shared, like the annual downtown Human Rights and Hot Corner festivals.
Ray MacNair became my friend many years ago when somebody thought it would be a good idea for me to join the Opportunities Industrial Center Board of Directors, where Dr. MacNair and Dr. Maurice Daniels were already serving. We spent many laborious afternoons at the headquarters in the old school house on Reese Street, ultimately giving the building a facelift and always puzzling our brains on ways to keep OIC's job training programs afloat during the austere Reagan era. There was a lot about Ray that I did not know—that he worked with Latvian refugees in the 1950s in Germany, or that he and Nancy adopted bi-racial children, for example. But I did know this: Ray was passionate about the plight of the working poor, and he used his keen intellect to inform (and never dilute) that passion. I counted on his friendship and I will miss his sage advice.
Lalo, day laborer
Ray was always a great collaborator with the immigrants' cause. He always invited us to meetings, and I remember, once, we went to see Jesse Jackson. He always smiled, and when he left to go home, he would take his leave, shaking the hand of each of us with great respect.
Ovita Thornton
I met Ray in the early '80s. I was trying to find my place after moving to Athens from Philadelphia. I got involved with OIC-Opportunities Industrial Center. Ray welcomed me to Athens but I never knew how important Ray would become in my life.
One regret: Ray tried to encourage me to go back to school to continue my education in social work and even for community organizing. I had gotten so involved with my job as an organizer I didn't think it was necessary. Matter of fact, I gave presentations in some of Ray's classes for his students. My excuse was trying to raise my then small children and working. Big Regret. I was just thinking how awesome it would be to go back to school. My children are grown and organizing comes second nature to me, but it would be nice to have another degree to enhance what I am already doing. I know I have Ray's support.
Big Special Moment: Ray had a way of making everyone feel special. Every time I walked into a meeting or even in a crowd. Ray would break out singing "EVITA"—which rhymes with my name "OVITA." Even when Ray's voice was getting weak after the last EJC event at Hill's Chapel, Ray saw me and belted out "EVITA." After reviewing the movie of the life of Eva Peron it made me feel even more special.
George Patrick
RAY and I have shared Saturday mornings with the largely Hispanic day laborers at their shelter next to Home Depot since 2007. I brought an urn of hot coffee, cups, sugar and creamer, and we learned their names and various work skills. During that time, RAY recruited English as a Second Language teachers from UGA, as well as law students to interview and write case studies on wage theft, for which we (mostly RAY) tracked down those who had cheated our workers. We posted free health care opportunities, got free or reduced winter clothing from thrift centers (taking as many as 28 to those sites), bought work gloves and warm jackets with funds from our respective churches, which also raised $$$$ for renovating the external shell of the worker shelter, and provided a Christmas Eve feast the last two years. As he started to feel the vicissitudes of ALS, he began to pass the wage theft cases over to me, then recruited a social work graduate intern to assist me. I treasure the almost 230 Saturday mornings with RAY, as did those day laborers who recognized him as someone who cares and respects them. I, too, am grateful for his friendship. Thanks, RAY.
Paul Delargy, Georgia REAL Enterprises
It is with deep sorrow and great regret that we have lost a true champion for the support of our community's welfare.
Ray MacNair dedicated his efforts to direct support of those in need. He was also responsible for bringing about awareness of the community's needs at all levels. He made it a point to let the public know about conditions that needed their attention.
To me, he was an outstanding community educator who was always concerned about social ills. He provided motivation for those he connected with to take action. Over the years, I had the opportunity to meet with him and his wife Nancy. They were both so dedicated to improving our community and she was so supportive of his work. His absence will leave a large void in our community process for its betterment.
JoBeth Allen
"Hey hey!â€
"Hey hey!†welcomes Ray
eyes shining with pleasure
that you've joined
the conversation,
pulled your folding chair
up to the ever-expanding table,
made your stand
for economic justice.
"Let's do it,†Ray agrees,
after listening respectfully
to other opinions
around the table,
every viewpoint sought,
every voice valued,
every worthy project—
and they are all worthy—
approved.
"Come listen!†Ray invites
each time Incatepec
entertains,
with Noe and Humberto
playing, singing, giving
their talents and time,
delighting the crowd,
Ray their greatest fan.
"To the Editor,†Ray writes,
never letting an issue
slide, never missing a chance
to educate and agitate.
Eternal advocate
for "temp†workers,
day laborers,
living wages,
worker rights,
voter registration,
immigrant rights,
Freedom University,
worker friendly employers,
and unity in the community;
dogged foe
of overpaid administrators,
workplace violators,
and war mongers.
He stands with
His Woman in Black.
"People!†Ray encourages
as we mingle,
signing petitions,
hand-lettering protests—
"Occupy!†"Resist!â€â€"
practicing chants:
"The people, united,
will never be defeated!â€
"Education, not deportation!â€
¿Qué queremos?
¡Justicia!
¿Cuándo?
¿Ahora!
Ray leads the march.
Like what you just read? Support Flagpole by making a donation today. Every dollar you give helps fund our ongoing mission to provide Athens with quality, independent journalism.