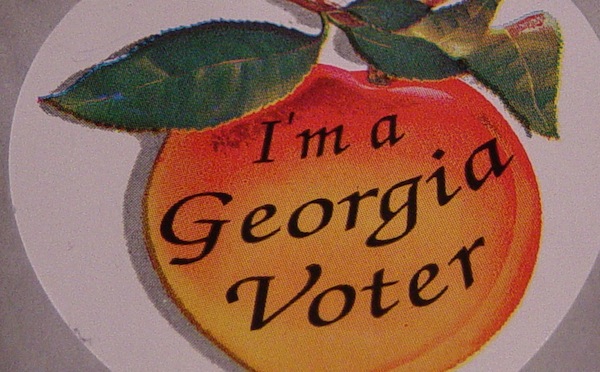 In-person early voting for the Democratic presidential primary started Monday at the ACC Board of Elections (155 E. Washington St.) and will expand to four other locations later this month.
Office hours are 8 a.m.–5 p.m. Monday through Friday, except for Wednesday, Mar. 18, when the office will stay open until 7 p.m. The Board of Elections will also be open from 8 a.m.–4 p.m. Saturday, Mar. 14 and 1–5 p.m. Sunday, Mar. 15.
The week of Mar. 16–20, voters can also cast ballots at the ACC Library (2023 Baxter St.), the Cooperative Extension Office (275 Cleveland Road), the Miriam Moore Community Center (410 McKinley Drive) and room 103 in the basement of City Hall (301 College Ave.). The first three sites will be open from 10 a.m.–5 p.m., with City Hall opening at 8 a.m. All four will stay open until 7 p.m. Wednesday, Mar. 18.
Mail-in absentee ballots can be requested before Mar. 20 at the Board of Elections office or accgov.com/elections.
There is no early voting the day before Election Day. On Mar. 24, go to your precinct's voting site, not an early voting site. Find your precinct at mvp.sos.ga.gov.
While the ballot lists 12 candidates, many have already dropped out, including Michael Bennet, Pete Buttigieg, John Delaney, Amy Klobuchar, Deval Patrick, Tom Steyer and Andrew Yang. Candidates who are still running as of today include Joe Biden, Michael Bloomberg, Tulsi Gabbard, Bernie Sanders and Elizabeth Warren.
The presidential primary is the only thing on the ballot. Republican and Democratic primaries for other offices, as well as nonpartisan local elections for ACC commission and school board, will be held May 19.
This will be the first election using Georgia's new voting machines. Voters use a touch-screen to select their choices. The machine then prints out a paper receipt, which is scanned and counted using an optical scanner.
Like what you just read? Support Flagpole by making a donation today. Every dollar you give helps fund our ongoing mission to provide Athens with quality, independent journalism.