Although her street was blocked by fallen trees, Flagpole photo intern Nicole Adamson ventured out Tuesday to snap some photos of damage along West Lake Drive.
Athens-Clarke County crews have removed many trees from roadways, but those that remain are entangled in power lines that must be removed by utility workers first. (Only about 1,000 Georgia Power customers in Athens remain without electricity.)
Apparently we have some local finalists for the Darwin Awards, because ACC felt the need to issue a press release warning people not to try to cut or remove those trees, or allow children to play around them.
Fallen trees that remain in roadways have utility line entanglements that require repair from utility companies before Athens-Clarke County Unified Government crews can remove them. Residents should not attempt to cut, remove, or move these trees themselves, or climb on these trees, as doing so risks serious injury or worse from these utility lines. Children should also be cautioned to avoid trees down in roadways. Residents should also avoid any areas marked by yellow caution tape or barricades. Even for areas that currently have power outages, utility lines can become energized with no warning. Utility company crews are the only ones who can assess whether utility lines are activated or not and repair them.

Once utility crews have repaired lines and made tree removal safe, these utility companies notify the Unified Government. The ACC Transportation and Public Works Department's Streets and Drainage Division then removes the tree as quickly as possible in order to open the road. The ACC Solid Waste Department and ACC Central Services Department's Landscape Management Division is then called to come out and clean up remaining debris. This collaboration allows tree removal crews to open roads as quickly as possible and move to the next location while other staff follows up to provide more extensive clean up of the roads.
Consider yourself warned. Here are some more photos.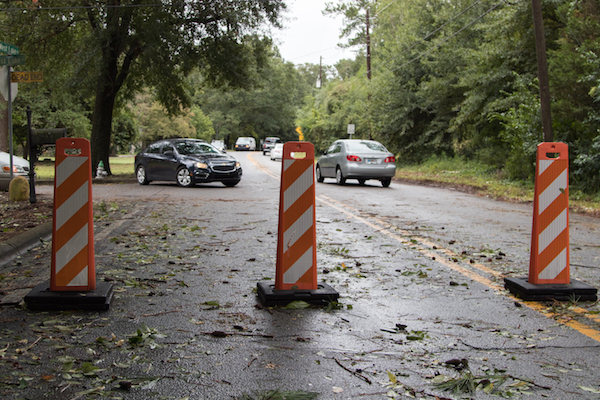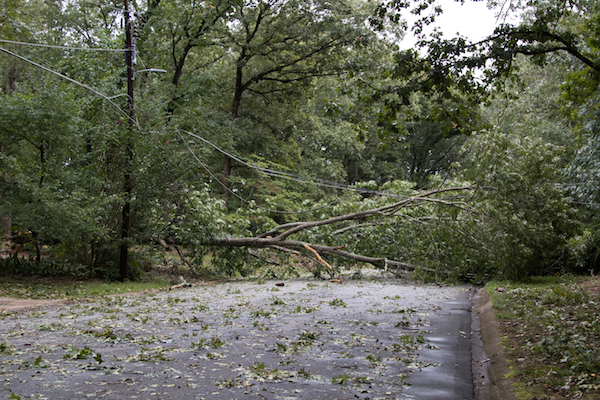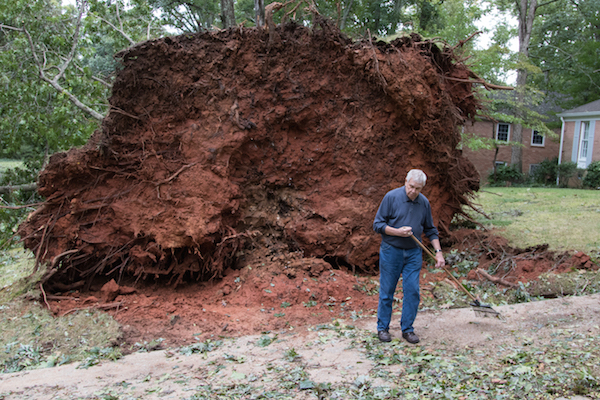 Like what you just read? Support Flagpole by making a donation today. Every dollar you give helps fund our ongoing mission to provide Athens with quality, independent journalism.