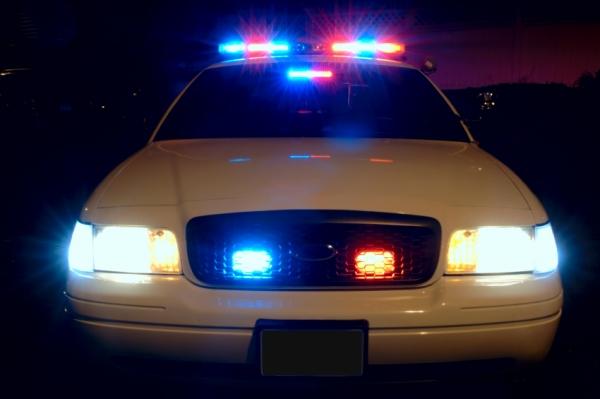 The students are back! And if you couldn't tell from the traffic, you can tell by all the Athens-Clarke County police reports of drunk people getting arrested downtown.
• An officer responded to a stabbing report at 1:40 a.m. Wednesday at Double Barrel, an East Broad Street bar. The victim and suspect had left, but the officer later interviewed the victim at Athens Regional Medical Center and arrested Robert Woodrow Williams, 19, of Savannah, and charged him with aggravated assault. He stabbed a Connecticut man in the neck with a broken wine glass, police said.
• A UGA student was arrested and charged with criminal trespass and public intoxication after trying to break down an apartment door at The Flats at Carrs Hill around 2:20 a.m. Wednesday. The man, identified by the Athens Banner-Herald only as "Hayes," was "highly intoxicated and confused about where his apartment was."
• A 19-year-old from Hartwell was arrested downtown Saturday night after approaching a police officer and yelling "Fuck the police!" into his ear. Caleb Thomas Dickerson was charged with underage consumption of alcohol and disorderly conduct.
• Police tried to hail a cab for a 25-year-old man who had been denied entry to a downtown bar because he was too drunk. But they arrested Andrew Jeffery Willson of Gaines School Road and charged him with public intoxication after he told police, "I don't see no grown-ass cab."
• A man was passed out in a doorway downtown Friday and became agitated when police woke him. While being taken to a van to transport him to jail, he started banging his head against a car and a streetlight. Isaac Anthony Lake, 26, of Chase Street, was charged with public intoxication, interference with government property and obstructing an officer.
• A man taunted the staff at a bar he'd been kicked out of early Saturday morning. The man's friends and officers tried to calm him down, but he began yelling at the officers and hit one in the lip. Brandon Michael Phillips, 22, of Watkinsville was arrested and charged with public intoxication and obstructing an officer.
• William Clay Bauknight, 19, of Canon, cursed at and spit on an officer who was helping him stand up in the Clayton/Lumpkin Street area early Saturday morning. Officers put a "spit hood" on his head and took him to jail, charging him with simple battery, underage consumption of alcohol and disorderly conduct.
• A 22-year-old UGA student was found bleeding from his head downtown early Friday morning. A fraternity brother may have caused the injury, but he and a friend refused to say who. Paramedics treated him at the scene, and he declined a trip to the hospital.
Like what you just read? Support Flagpole by making a donation today. Every dollar you give helps fund our ongoing mission to provide Athens with quality, independent journalism.