Krysia Haag gets honorable mention for the batch of creative Prince Avenue Photoshop images she sent us—astronauts landing in the crosswalk ("One small step for mankind"), a T-Rex rampaging through Flagpole's front yard, and a "Dukes of Hazzard" sendup.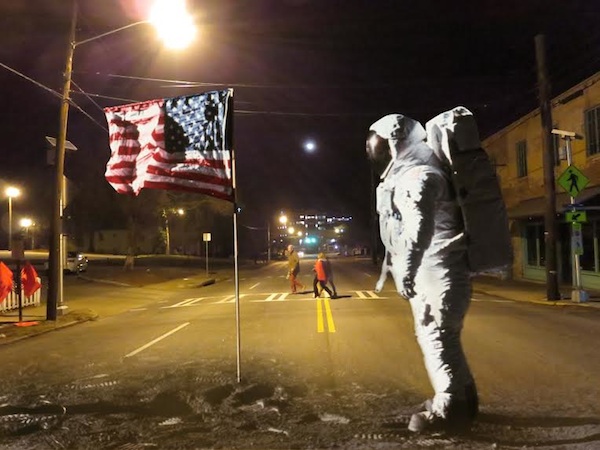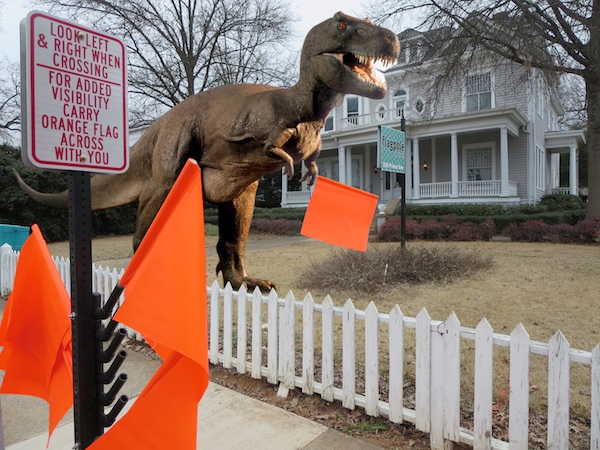 But we have to give the grand prize to photographer Matt Hardy and the ladies of the Secret City burlesque troupe, who literally stopped traffic when they ventured out into the crosswalk wearing nothing but a few strategically placed orange flags. Congratulations, y'all can pick up your Grit gift certificate at our office.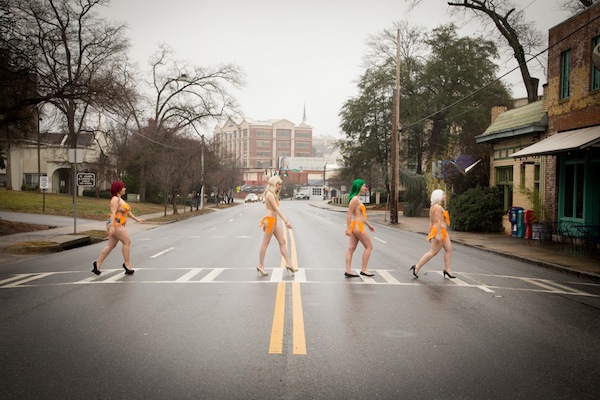 Shout out to Uma Nagendra, too, who staged a mini-Mardi Gras parade in the crosswalk.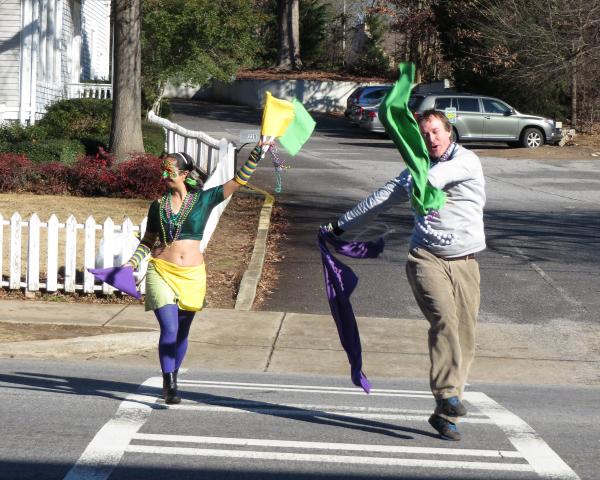 And members of local band the Dictatortots sent in this photo of… let's just call it a mushroom.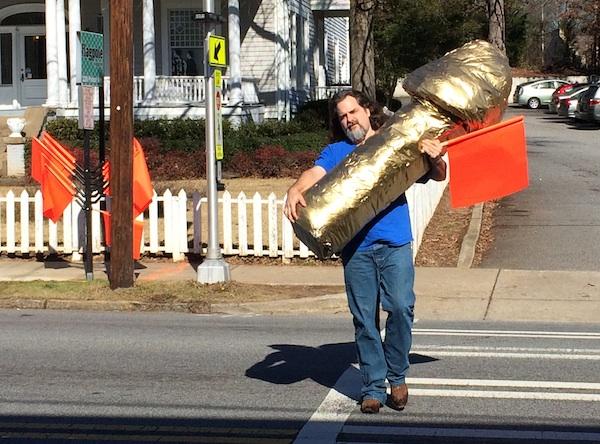 Thanks to all who participated!
Like what you just read? Support Flagpole by making a donation today. Every dollar you give helps fund our ongoing mission to provide Athens with quality, independent journalism.