One day in January, I handed $46 in cash to a deputy sheriff at the Clarke County jail to spring 68-year-old Sally Mae Thomas from confinement. Thomas had spent 133 days in our jail—pretrial—on a misdemeanor battery charge because a magistrate judge set her good security bond at a mind-blowing $10,000. The battery charge involved an alleged scuffle between Thomas and her grown son, who live together in Thomas's home in east Athens.
The alleged incident with her son happened on Aug. 27 last year. Finally, on Jan. 13 this year, State Court Judge Charles Auslander reduced Thomas's exorbitant bond by $9,980, to $20 cash. That amount, plus a $6 legislative surcharge and a $20 sheriff's fee, bought Sally Mae Thomas's pretrial liberty.
Thomas is one of 24 women and men I've gotten out of our jail over the past two years. Thanks to our all-volunteer Athens Area Courtwatch Project (AACP), which got its start four years ago, we've been able to establish a small community bail initiative through the financial generosity of Oconee Street United Methodist Church. With a relatively small amount of money, our Courtwatch team has identified individuals caught up in the local criminal legal system who, because they are either indigent, elderly, homeless or mentally ill, are unable to pay their way out of jail while waiting on their cases to move through the courts.
The AACP established the bail initiative largely because we believe that, regardless of someone's actual guilt or innocence, poor people should not be criminalized for their inability to buy their way out of jail. The cash bail system is insidious, allowing for-profit companies to prey upon individuals who haven't the means to make bail on their own and so turn to a bonding agency to post bond. These predatory companies charge as much as 15% of the total bond amount, money the bailee will never see again.
The bail bond system effectively turns due process into punishment and coercion. Even though we all are presumed innocent under the law, and also have a fundamental right to pretrial liberty, our bail system creates wealth-based detention, transforming the legal process into punishment and further criminalizes poverty.
The OSUMC community bail initiative was created to conduct an end run around the predatory money bail juggernaut. The cash we post on behalf of jailed defendants comes with no strings attached to the individuals we get out of jail. We post a person's total amount of bail, without charging any fee, anticipating that we'll get much of that money back once the bailees' criminal cases are over.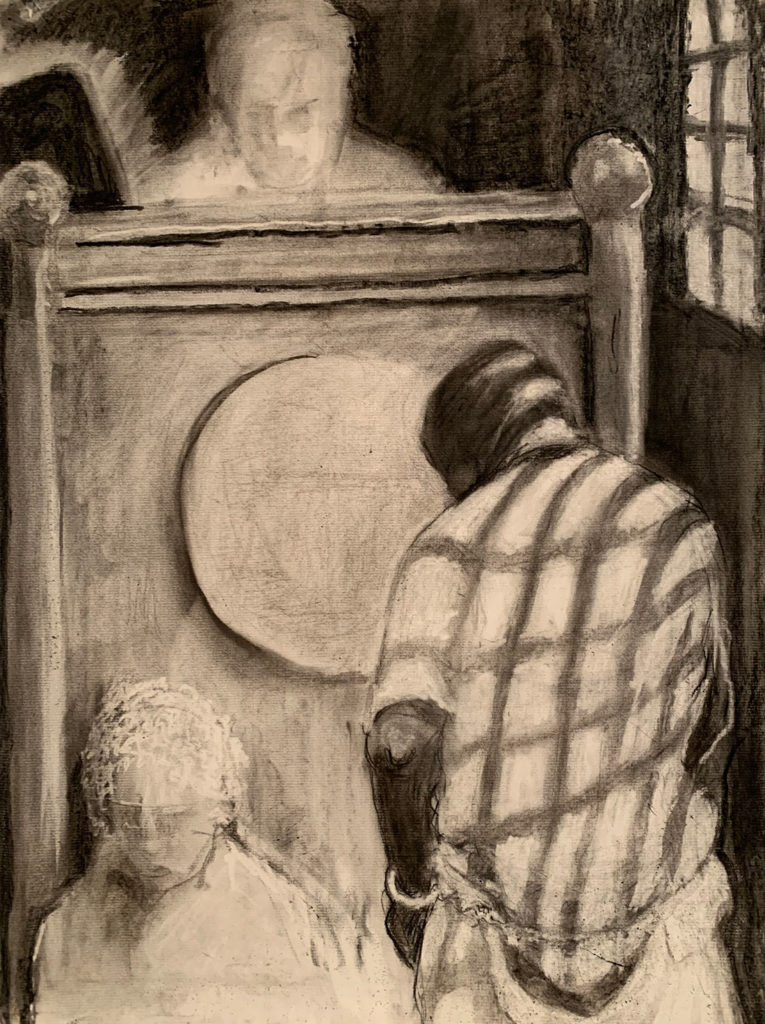 Half of the 24 individuals we've bailed out since July 2021 were homeless. At the time of their arrests, almost all of our bailees were essentially living hand-to-mouth, some with mental health diagnoses, others hounded by alcohol and/or drug-related issues. Most had been locked up after allegedly committing misdemeanor offenses like shoplifting, trespassing, simple battery, loitering and prowling.
So far, we've posted bonds at an average of $125 for the two dozen defendants we've assisted. The most money we've posted was $600 for a defendant charged with burglary who'd spent 197 days in jail. In every instance, the 24 defendants were penniless, and family or friends were unable to help. In four cases, we posted $1 bonds for men who had been languishing in jail. In another case, we bought a bus ticket for a woman who'd been barred from Athens-Clarke County but had no safe way to leave town to live with a family member in Augusta. She had been in our jail for nine days, charged with trespassing. All told, our community bail initiative has spent just under $3,000 to free 24 people who collectively spent 828 days locked up in jail.
John Timmons was one of the 24 people we bailed out of jail. I learned about Timmons from a courtwatcher shortly after the 72-year-old was arrested and jailed on a criminal trespassing/damage to property charge, a misdemeanor. The allegation was that Timmons and Desavier Ross, his companion of 30 years, had gotten into an argument and, out of anger, Timmons took a pair of Ross' shoes from her closet and tossed them into a dumpster outside their house. The provoked Ross called the police, and her septuagenarian partner wound up in jail.
I was present in Magistrate Court during Timmons' first appearance bond hearing. The elderly Ross was also in the courtroom. She told the judge that the incident "was all a misunderstanding," that in fact, she "probably had too many shoes and didn't need that pair in the first place." The judge, who was required by state law to impose a money bond on anyone accused of a family violence offense, realized the absurdity of the situation, and set Timmons' bond as low as he felt he could—$10. Factoring in the legislative surcharge ($3) and the sheriff's fee ($10), Timmons would need $23 to get out of jail. Ross told the judge even that small amount of money would be difficult for her to access quickly. Outside the courtroom, I gave her $23 from our bail fund, and she left the courthouse to drive out to the jailhouse to rescue her partner.
Later that night, I received a text from the courtwatcher who had earlier alerted me to Timmons' arrest. He was their neighbor. "Thank you very much," he wrote. "Mr. Timmons is back home. I talked to both of them tonight. They are sitting together on their porch right now. They told me it was just a little misunderstanding."
Two months later, the ACC solicitor's office dismissed Timmons' misdemeanor case, noting it "was not in the interest of justice."
Like what you just read? Support Flagpole by making a donation today. Every dollar you give helps fund our ongoing mission to provide Athens with quality, independent journalism.