About 3,000 Athens-Clarke County residents will be in a different commission district next year, but it could have been far more if the ACC Board of Elections had completely redrawn the map, rather than tweak the existing one.
BOE members Adam Shirley and Hank Quadir told commissioners at a work session last week that they wanted to abandon the map foisted on ACC by Republican lawmakers in 2011 and start from scratch, drawing a more compact set of districts that didn't divide neighborhoods. However, with Census data coming in late due to the pandemic, they said, they didn't have time to explore that option. In addition, Manager Blaine Williams told the BOE at an earlier meeting that districts' populations varied too much in the map it was working on. That map also drew an incumbent outside their district.
Cities, counties and states nationwide are required by the Constitution to redraw political districts once every 10 years to reflect population changes. District populations must be within 10% of each other, and they're supposed to be compact, protect incumbents and keep communities of interest together, although that is not necessarily required. In practice, the majority party often uses the process to increase its grip on power.
That's what happened in 2011, when a Republican state legislator from Athens pushed through his own map, designed to give conservatives a better shot at winning seats on the commission, as Commissioner Melissa Link and others noted.
"These districts were drawn by state legislators 10 years ago with purely political purposes in mind, obviously," Link said. "It would have been nice to have time to address this, but I feel good work has been done here, and this is the most logical path forward."
Commissioner Mike Hamby said the commission should be looking at creating more minority representation. Currently two districts (2 and 9) are majority-minority, and two more (3 and 5) are evenly split. "They're still the same maps," Hamby said. "They're still drawn for the same political purposes. But now they're OK?"
Overall, the map drawn by the ACC Geographical Information Office and endorsed by the BOE would shift 2,824 people in 26 of Athens' 1,806 census blocks into a new district. One of the biggest proposed changes is in District 2 in East Athens, the fastest-growing and most populous commission district. Ten census blocks with 839 people around Ben Epps Airport are being shifted into District 1 (the Winterville area), and five more with 296 people along Lexington Road are moving into District 8 (the Eastside).
Fast-growing District 4 (Five Points) would also lose 10 census blocks and 1,591 people to District 7, which lost population in the past decade. Those blocks are located near Macon Highway. Other districts will see minor or no changes.
"We feel pretty confident this is the most minimally disruptive set of edits we could have hoped for," said Joseph D'Angelo, head of the GIO.
The commission is scheduled to vote Nov. 16 on sending the new map to the state reapportionment office for approval. Another vote to certify the new map is scheduled for Dec. 7.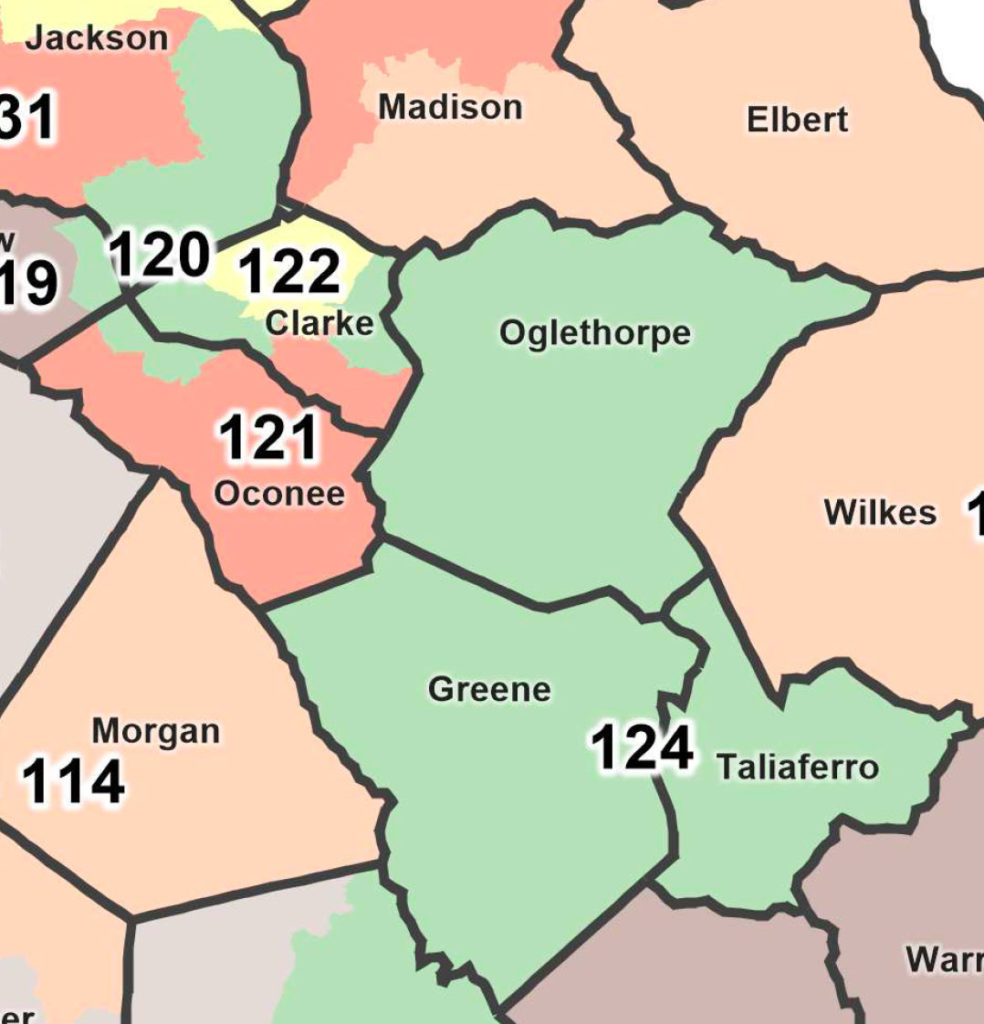 Meanwhile, the legislature has approved state House and Senate maps that would keep Athens split between two Republican Senate districts and further divide Athens among four House districts, three of them GOP-majority.
"We heard repeatedly at hearings from voters in the Athens area that they desired their county to be made whole in one senate district, as it historically was," Sen. Gloria Butler (D-Stone Mountain) said at a Nov. 5 hearing. "Our plan shows that it is actually very easy to keep Athens-Clarke County whole as the core of a district."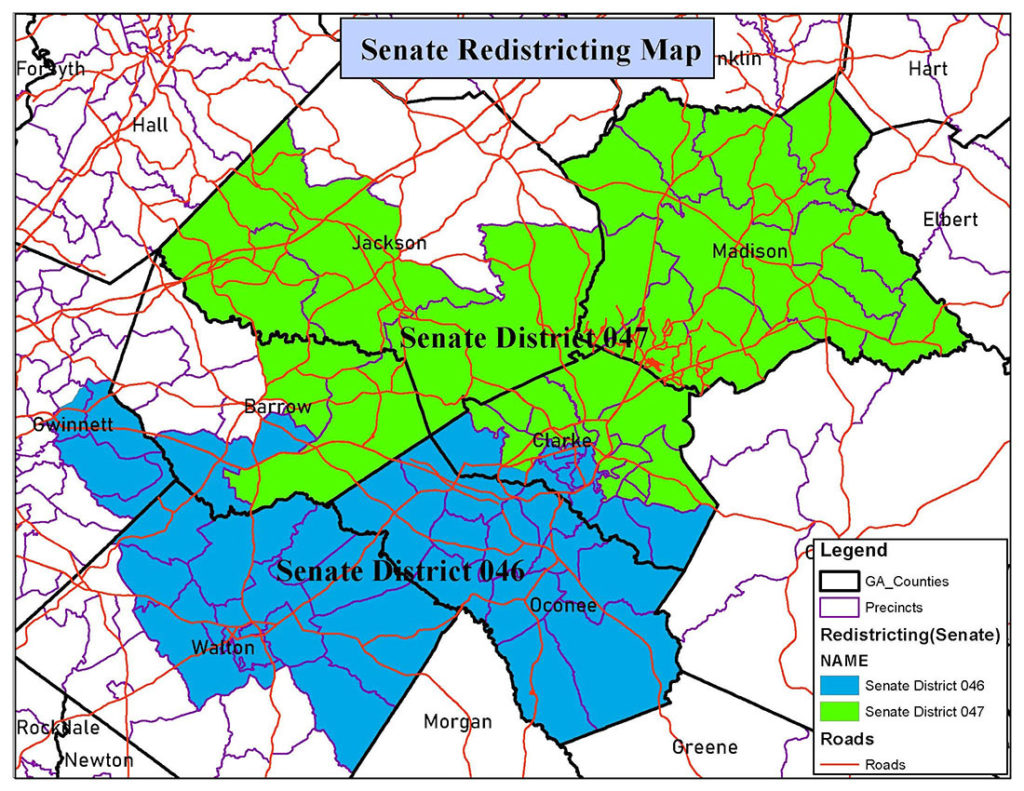 Sen. Bill Cowsert (R-Athens), however, said Republicans drew "a very fine map" that meets the requirements of the Constitution and the Voting Rights Act. "Very clearly these districts are compact," he said. "There are very minimal splits in counties."
The maps are now on Gov. Brian Kemp's desk awaiting his signature. Legislators will now turn their attention to congressional districts, with the Republican majority expected to draw themselves at least one GOP-leaning district in metro Atlanta after Democrats flipped two in the 2018 and 2020 elections. The special session is expected to wrap up before Thanksgiving.
Like what you just read? Support Flagpole by making a donation today. Every dollar you give helps fund our ongoing mission to provide Athens with quality, independent journalism.