After spending two months combing through more than 160 applications, the Athens Downtown Development Authority announced two finalists Friday for the executive director post Kathryn Lookofsky is leaving after seven years. Meet Shannon Bell-Logan and Pamela Thompson.
Thompson, for six years until last June, was deputy manager for Prince George County, VA, near Richmond, where she oversaw the planning department and helped recruit a $500 million Rolls-Royce plant. Prior to that, she was a planning official in Lee County, Powder Springs and Roswell, GA, and graduated from Mercer University and Georgia Southern with degrees in communications, theatre and public administration. She now lives in Athens for reasons that are unclear. (Flagpole was unable to contact her before press time, but we plan to do so in the near future.)
Bell-Logan has been the "service excellence coordinator" (an assistant city manager, it appears) in Murfreesboro, TN, since October 2011. She was the point person there for an Amazon warehouse, a hospital and a Nissan call center. The University of Kentucky and Tennessee State graduate (geography undergrad and masters of public administration, respectively) was also a planner for Brentwood, TN, and Murfreesboro, where she worked with the Historic Main Street program and the Downtown Merchants Association.
ADDA Chairman Bill Overend said Bell-Logan and Thompson had the economic development and planning background the board was looking for. "These two really stood out," Overend said. Yes, they're both extremely well qualified, although lacking in the private sector experience ADDA board members also said they wanted.
Bell-Logan should get bonus points for working on downtown issues in Murfreesboro. Thompson's advantages, to me, are her arts background in college and Georgia roots.
But it's troubling that both candidates' resumes include an emphasis on large-scale economic development projects. Call centers and car factories aren't the kind of development most of us want downtown, and major projects seem to be popping up just fine all on their own. Lookofsky's focus is on championing small, local businesses through the "Shop Your Ath Off" campaign and fast-growing downtown gift certificate sales. That focus should continue, no matter who replaces her.
In any case, it's too early to pass judgment. The general public will get a chance to meet the two candidates at social events sometime in the next month. (We'll let you know when they're scheduled.) A vote is expected before June 30, when Lookofsky's contract expires.
Downtown TAD: Once again, the issue of a Tax Allocation District to pay for projects in the downtown master plan—such as a greenway to the Lyndon House and restoring the Murmur trestle along Firefly Trail—came up at an ADDA board meeting.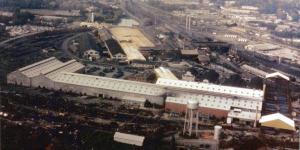 "It looks like an excellent opportunity, but no one can explain to me yet what we'll get for that increased tax," board member Chris Blackmon said at the ADDA's May 14 meeting.
Sigh. Repeat after me, class: TADs don't raise taxes. Now write it on the blackboard 50 times.
Not to pick on Blackmon, because, hey, this stuff's complicated. But the ADDA has already been briefed on TADs. If we're going to create one to implement the downtown master plan, it needs to be done before Jan. 1, when property values are reset.
So let's go over this one more time. TADs are merely a mechanism to direct property taxes from new development toward infrastructure (greenways, sewer lines, etc.) in that specific area. It's not a tax increase.
TADs have been used for decades, just not in Athens. Atlanta's proposed BeltLine network of greenways and light rail is one example. Another is Atlantic Station, the mixed use development in Midtown Atlanta on the site of an old steel mill.
There are reasons why this might not be a good idea—public schools can't afford to have new revenue diverted away, for example. But other than waiting seven years for another SPLOST, a TAD is the best way I know of to fund a lot of the goodies in the downtown master plan. We should seriously consider it and know what we're talking about when we do. The ADDA board asked University of Georgia grad student Justin Crichton, a member of professor Jack Crowley's downtown master plan team who wrote his dissertation on TADs, for more information before its June 11 meeting. After clearing the ADDA, it still has to go to the Athens-Clarke Commission and Clarke County School Board, which will no doubt have similar questions. Time is of the essence.
ACC Budget: Staff-guided tours at the Lyndon House Arts Center are safe for another year.
ACC commissioners decided at a budget work session last week to restore $8,200 for the tours that Mayor Nancy Denson had cut from her $106 million budget for fiscal 2014. But the commission will consider using volunteer docents next year.
They also tentatively approved an extra $32,500 for the Athens-Clarke County Library after Commissioner Jerry NeSmith said it might be forced to close early on Thursdays because they can't pay utility bills for their new, larger space. And they opted to fund a $55,000 911 dispatcher at Police Chief Jack Lumpkin's request and add $150,000 to the budget to boost pensions for ACC employees with 32 years of service. The $250,000 in additional spending over Denson's original proposal will come from the fund balance left over in this year's budget.
Left unresolved was $93,000 to staff the new tennis center at Southeast Clarke Park, which NeSmith vocally opposed.
"When is the tennis center going to break even?" NeSmith said. "Are we going to have to do this every year?"
"We've been telling you all along, we're not going to operate the tennis center without expenses being incurred," Manager Alan Reddish responded.
Those expenses might one day be covered by private tournaments, but since it's not open yet, Reddish said he can't budget for tournaments without knowing how many are coming.
Commissioners canceled a budget hearing Thursday, May 16 and will talk about it one last time at their May 23 agenda-setting meeting before voting Tuesday, June 4.
Like what you just read? Support Flagpole by making a donation today. Every dollar you give helps fund our ongoing mission to provide Athens with quality, independent journalism.