STRANGER THINGS: Right at the end of 2019, The Vinyl Strangers, the band that is still top contender for Athens' most authentic jangle-pop band due to its longevity and dedication, recorded its album 'Til We Meet Again. The band planned to release it in 2020 but then, of course, 2020 happened. Well, this 10-song virtual platter is out now, and it's packed with hooks and sing-along choruses. Special highlights are "City of Gold," "Almost Home" and the positively buoyant "Wonderful." The band will celebrate its release at the Athens Farmers Market at Creature Comforts on Wednesday, July 28 at 5 p.m., which is its first live show in 18 months. Yes, you read that time right, so get your act together and hustle down. Stream this at thevinylstrangers.bandcamp.com.
THEY'RE STILL DAILY FROM THE BLOCK: The Daily Groceries Co-Op will host a block party Saturday, July 31 on the lawn at 380 Meigs St. (i.e., the lawn of the old Athens jail across the street from New West/Normaltown Records) from 5:30-7:30 p.m. That's just enough time to get you good and ready to take the party back to your own block. I've been duly informed that there will be snacks, an opportunity to meet and speak with the co-op board and a few local vendors doing, ya know, vending. The featured musical guest is Cicada Rhythm. For any other information you might need about this pretty self-explanatory event, please see facebook.com/dailygroceries and/or dailygroceries.org.
STREAM ON: Former Flagpole staffer, internationally known live concert photographer and musician Chris McKay (Critical Darlings) is also a man with exceedingly broad musical tastes. So when you tune in online to Bored Music Geek Radio—which he operates along with Benji McKay—you'll be treated to tracks from artists as seemingly disparate as DMX, U2, Kim Carnes, Coven, Robert Plant and too many others. I'm a little embarrassed to say that I had to get tipped to this station's existence, but there's only 24 hours in a day, and I can't listen to everything. That said, I've already bookmarked this. In a public post online, McKay reported that the station's rotation is curated via a base of over 7,000 songs spanning the past 100 years. In addition to this, there are several times during the day when the hosts will throw some non-database tunes into the mix. There are also twice-daily (noon and 7 p.m.) look-backs on a particular date in time and its music. The station lives at live365.com/station/Bored-Music-Geek-Radio-a13080, and you can follow along for more information at facebook.com/groups/boredmusicgeek.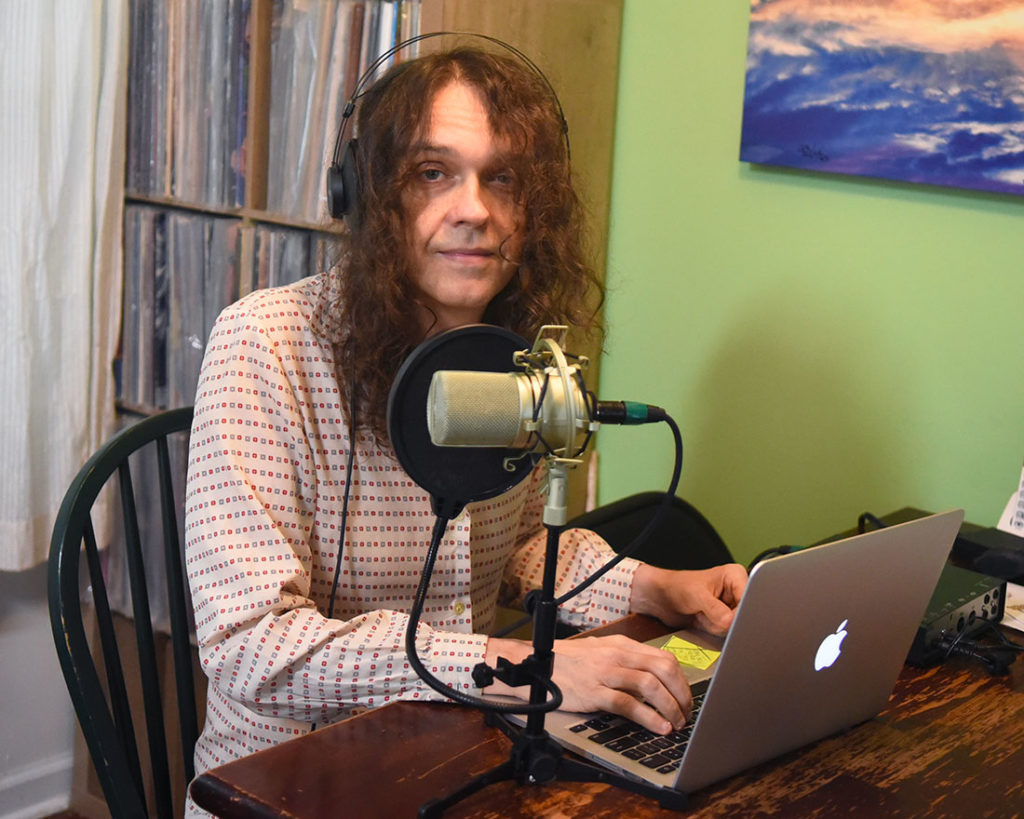 HERE COMES ANOTHER ONE: There's another new single out from the upcoming album Proper Smoker by power-pop hitters Blunt Bangs. The track is named "Silence is Golden" and, just like the first single "Decide," you can find it at bluntbangs.bandcamp.com. The full album comes out Sept. 17 courtesy of the Ernest Jenning Record Company. That's all the news on this for now, unless you want me to just start making stuff up. To keep up with Blunt Bangs, head over to facebook.com/bluntbangsband. 
CREDIT WHERE CREDIT IS DUE DEPARTMENT: Although the news was announced seemingly out of the blue a couple of weeks back, I'd be remiss in my duties as a music columnist if I didn't weigh in on the lineup for this year's AthFest Music & Arts Festival, scheduled for Sept. 24–26. Simply put, the organizers did a great job. Without naming specific acts, there are several in the lineup that would have been otherwise relegated to less-than-optimum club crawl time slots but this year, in the absence of a club crawl, will get to play to a festival crowd outside. And those who already have a nicely built-in audience will only get to expand their reach. Without the club crawl, a component that has been part of the event since its very beginning, AthFest necessarily had many more acts to consider for its main stages. The work involved in this process is largely private, generally thoughtfully considered and enormously thankless. To all who had a part in bringing together this year's event, congratulations and thank you.
Like what you just read? Support Flagpole by making a donation today. Every dollar you give helps fund our ongoing mission to provide Athens with quality, independent journalism.