SPEND MONEY HERE: A benefit for the 2021 Wild Rumpus Parade and Spectacle will happen at Live Wire Friday, July 23. This event is presented by local firm Kaptive8 Marketing, and featured performers are Cindy Wilson (The B-52s) with Nolan Bennett & Friends, Cassie Chantel and Timi Conley. Doors open at 6 p.m., and the event starts at 6:30 p.m. Tickets are $150 each, $600 for a table of four and $1,080 for a table of eight. As of this writing, the $300 two-person tables are sold out. So, you know, individuals should clap their hands, and everyone else can just rattle their jewelry. Included in the ticket price are drinks and a three-course meal combining servings from DePalma's Italian Café, The National, Viva! Argentine Cuisine and Epting Events. This event is also for the benefit of Chess & Community. For tickets, please see wildrumpusfundraiser.eventbrite.com, and to keep up with all things Wild Rumpus, please see wildrumpus.org.
NOMAD EXPLORATION: Mr. Blank (the working name of longtime Athens musician and artist Mux Blank) has a new single out named "Slab City." Although he's really plowed all his strength into his toy company and his multimedia outlet JokerJokerTV, Blank cut his teeth in Athens as the leader of the long-standing band Rat Babies. This sparsely constructed tune—written during his time at Slab City, CA (the near-mythical concrete remnants of Camp Dunlap in the Sonoran Desert)—requires a quiet mind, or at least a quiet listening environment, in order to really sink into its elements. Putting it on repeat wouldn't hurt either, as its melody and rhythm aren't easily discerned in a single pass. Check it out at mrblank.bandcamp.com. Blank's ongoing work can be seen at jokerjokertv.com and mrblankisdead.com.
PULL UP: Linqua Franqa will return to an Athens stage this week for the first time since 2019. She'll be joined on this bill by Wesdaruler, and both of them are opening for Luxury Vehicle. This happens at Little Kings Shuffle Club Saturday, July 17. I could go on and on about how you should consider going to this, the artistic merits of all involved, etc., but I won't, because you're all smart people with good taste and don't need anyone telling you what to do. Right? Right. That said, if you need a booster shot, you can catch up at luxuryvehiclemusic.bandcamp.com, wesdaruler.bandcamp.com and linquafranqa.bandcamp.com. 
GO WEST: It's been nearly exactly a year since Jackson Gaines released new music, but his new EP Turn It Around comes out this Friday, July 16. Gaines operates within a fairly wide swath of pop music and it can be exceedingly difficult to grasp where he's headed. That said, he's no more divergent in his stylings than, say, of Montreal. This fluidity leads him from the hot pop-country of "Whenever I'm Alone" to the work-out beats of "Turn it Around" to the Chris Isaak-ish "Beware." Gaines is unique in the Athens scene because this is exactly the type of music that feels unlikely to gain any real traction locally, but can easily be imagined as attracting a much larger national audience. Check him out on Spotify as well as jacksongainesmusic.bandcamp.com and facebook.com/jacksongainesmusic. 
IN THE BAT CAVE: Coma Therapy moved to town approximately a year or so ago, but since 2020 was a washout for breaking anything new locally, it doesn't really matter. They're here now. The band just released its new album This House Was Built On Terror, and it's a guitar-driven black hole of muscular darkwave/goth replete with close attention to detail. This aspect is especially notable in its extensive use of background vocals, analog sound effects and incidental noise, as well as its multiple layers of everything. This is easily the only album of its type released in Athens since The Feather Trade released its new live album, uh, last month. Even so, you've got a much better chance of catching Coma Therapy live locally, so keep an eye out. Check this out at comatherapy.bandcamp.com, and stay informed over at facebook.com/comatherapy.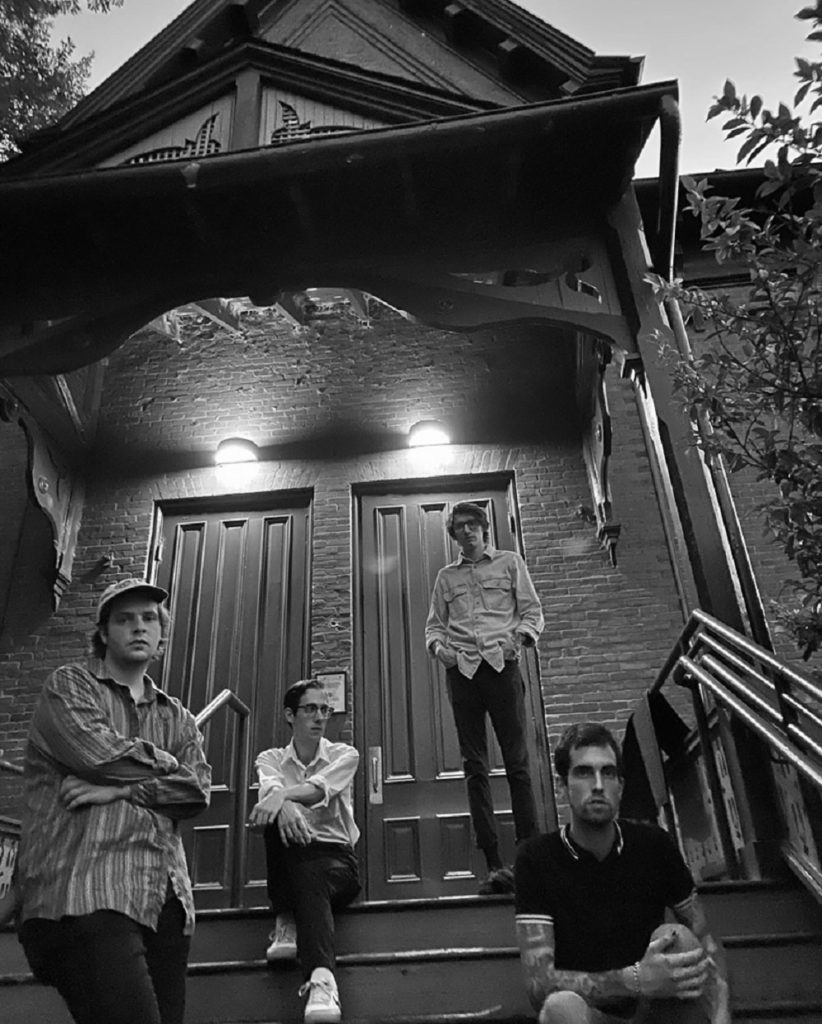 Like what you just read? Support Flagpole by making a donation today. Every dollar you give helps fund our ongoing mission to provide Athens with quality, independent journalism.