ROUND ABOUT 7 P.M.: Zack Mitcham, who is one half of Hello, Bombardier!, has decided to take his stab at mixing and producing for his solo project Straw Whale with his new album, What Happened, Alpaca? He described it to me as "way more lo-fi" than his other work (the tech specs of which are generally handled by Alex Johns). But once I plugged in my headphones, I couldn't hear anything lacking or absent. Mitcham's vocals have always reminded me of Armistead Burwell Smith IV (Pinback). There's a certain sense of urgency in his longing but also a pronounced malaise, which may well be an emotional shield. It's too simplistic and reductionist to call this record dark or moody. True, it has moods, and they're not lighthearted. But this is a record on the fence, not unsure of itself, but quite sure of its uncertainty and somewhat put upon by the weight of the choices it bears. Thus, there's a somberness that isn't pegged to midnight but, rather, twilight. Mitcham's lyrics bear this out, too. To wit, "Some men fall bloody on a sword/ Some men die completely bored" (from "Maybe into the Ocean"). The music is electric and acoustic, full and slight, and all of this and none of this, so go hear for yourself at strawwhale.bandcamp.com.
WHOSE GOT THE PROPS?: Athens rapper and podcast co-host Dope KNife (aka Kedrick Mack) released a new track Feb. 7 named "Sundance." It's the first of what is to be a series of free tracks named Free Dope. The song itself, backed by a light jazz-type beat, was originally written about eight years ago and is a pre-breakup declaration that disguises itself as a conversation. Thing is, though, it wasn't planned as a pre-breakup song. The lyrics ("…real life is hard/ Real love is compromise/ It's a sign I should read between the lines") are indicative of a man who is struggling with his independence but also trying to commit to making a real go of things. This is among the lightest sounding things Dope KNife has recorded, but, lyrically speaking, it's also as real and relatable as anything he's done, too. You can find this on Spotify, and, since you're looking at your phone already on your way to do that, why not stop by dopeknife.bandcamp.com and dig the man's extensive archives and/or go be a friend at facebook.com/knifeisdope? I can't think of a good reason not to. 
IN THE LAB WITH A PEN AND A PAD: The anticipated new album by songwriter and entertainer Jay Gonzalez (Drive-By Truckers, Cut Buffer), Back to the Hive, won't be out until Mar. 5, but the LP is available for preorder now. The first single, "(I Wanna) Hold You," is out now. Fans used to looking forward to Gonzalez's shows on the Georgia Theatre rooftop have been in a holding pattern for a very long time, but hopefully this new record will salve some wounds. Check out the single and place your orders at jaygonzalez.com and jaygonzalez.bandcamp.com.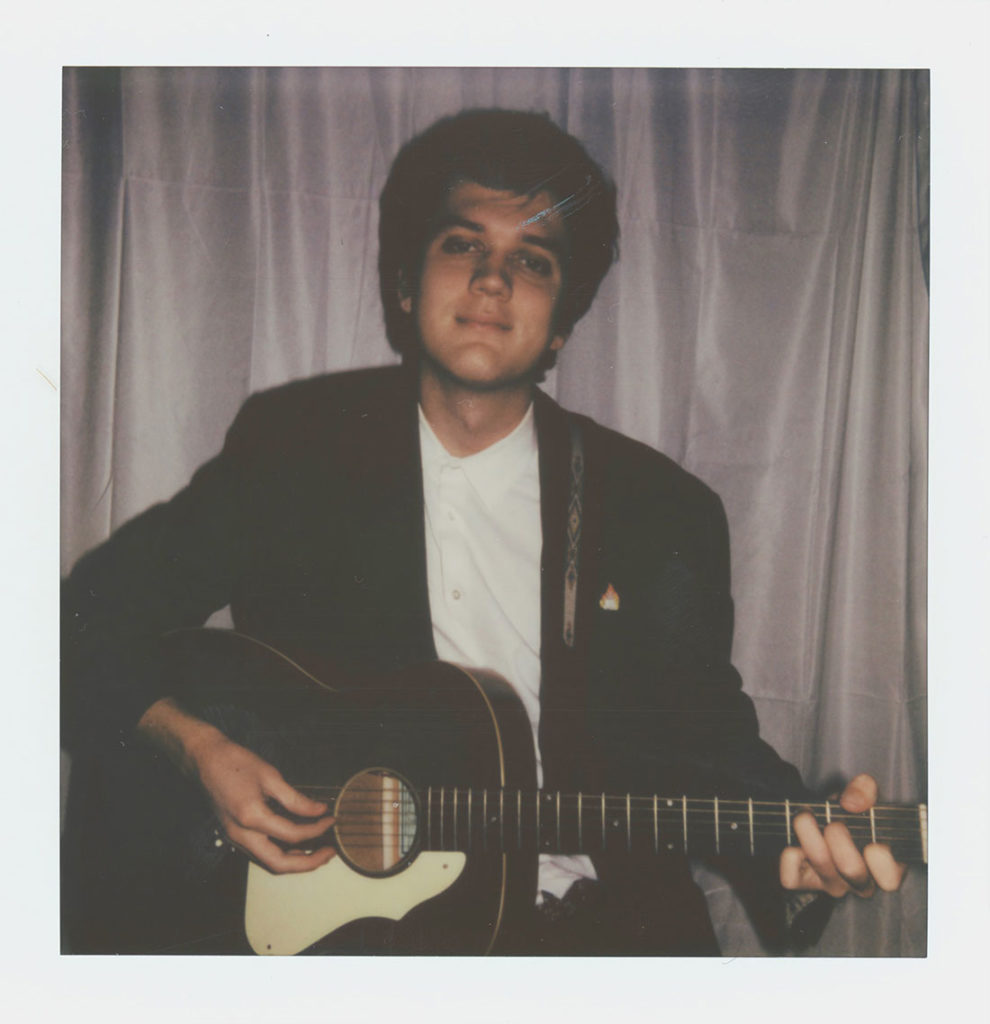 UP FOR AIR: I meant to tell y'all about this last week, but if I had, you'd have needed to bookmark this page, and, after that consideration, I figured this way was best. Songwriter Elijah Johnston has a pretty thick catalog for such a young dude, but his last proper album came out a year ago January. He did, however, release a huge collection of demos last March. All of which is to say, for a man with so many songs, going nearly a year without releasing anything must've been a right task. Well, that's all better now because he just released the song "Greatest Hits," and it's a swingin', oddly upbeat and conversational thing of a mid-tempo pop song with some country flair thrown in for, well, flair. Head to elijahjohnston.bandcamp.com and work your magic, and then head to facebook.com/elijahmjohnston and see what else he's up to this week.
Like what you just read? Support Flagpole by making a donation today. Every dollar you give helps fund our ongoing mission to provide Athens with quality, independent journalism.