REST IN PEACE: Surprise and sadness spread throughout Athens and the independent music world when it was reported that longtime Athens drummer Julian Aaron Wegelin died Feb. 1. He was 50 years old. While best known for his work with Elf Power, with whom he toured extensively, his roots in Athens music go back to at least 1991, when he was a member of Glue, which gained some solid local traction during a time when the Athens music scene was starting to shift away from its 1980s identity and into a new era. To this end, he was a member of several groups throughout the years and a guest with many others. For a time, he created handcrafted cassette and album boxes that were sold locally. Referred to by friends as both Julian and Aaron, he was a student of religion, art history and food. He left Athens for Los Angeles several years ago, where he became a master chef in Asian cuisine. Most recently, he'd moved back to Athens and was in the midst of a collaborative resurrection of a shelf-kept Elf Power song from many years ago. He was a frequent and enthusiastic contributor to popular Athens-based Facebook group the Athens Quarantine Cantine, where he shared photos of his cooking, ingredient ideas and thoughtful commentary. He was loved by many and will be missed.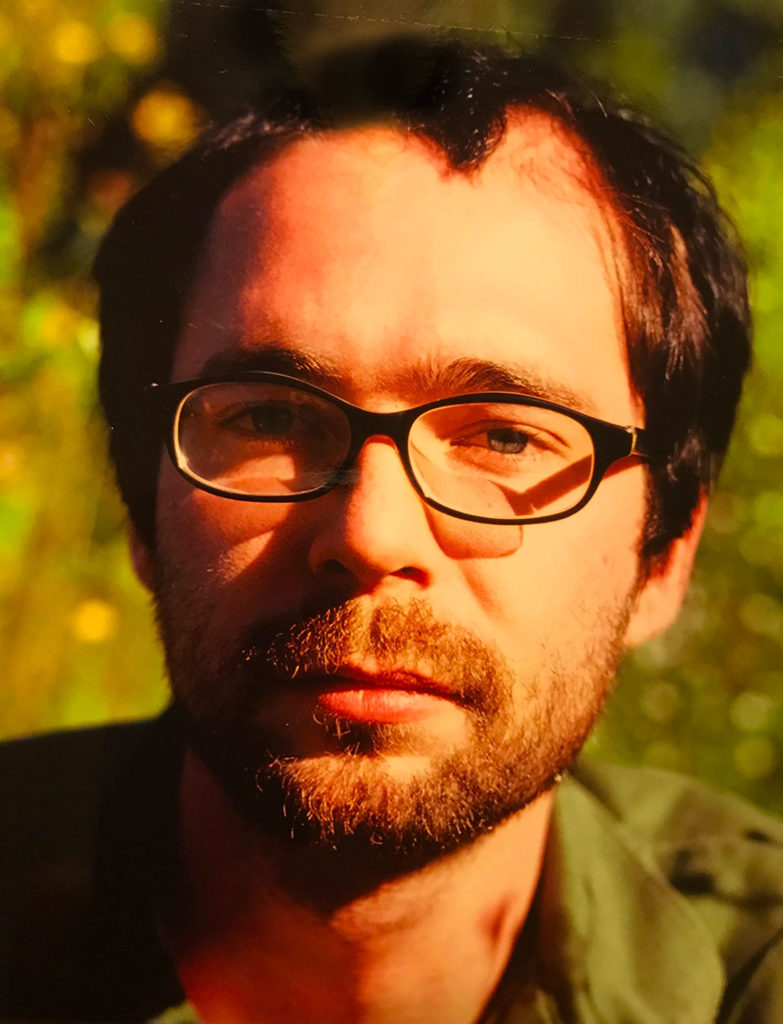 PITCH IN: A fundraiser has been set up for Athens violinist David Blackmon, who has incurred a significant amount of medical bills. The campaign's description mentions specifically that "David has had health issues for a while that [have] recently manifested into surgery to amputate the lower section of both his legs." Blackmon is a true, lifelong Athens musician who got his start when he joined the Clarke County Youth Orchestra at age 9. His resume is too long to list here, but he was a frequent player with Widespread Panic several years ago, was a founder of Blueground Undergrass and has likely played on more studio sessions than I'll ever hear. Please consider doing what you can. For more information, please see gofundme.com/f/help-david-blackmon-recover-from-surgery. 
KEEP GOING: Another Athens personality, major talent and friend—Elite "The Showstoppa" Ellison—is also in need right now. Ellison's heart trouble has been a stumbling block for him for a long while, but now he is also suffering from renal failure. Athens organization Artist2Artist has taken up his cause as one of theirs and, to this end, launched a fundraising campaign seeking to lower his financial burdens. Please seeartist2artist.net for more info on Artist2Artist, and consider donating what you can at gofundme.com/f/getting-elite-the-showstoppa-back-on-stage. 
CAN YOU NAME 'EM TODAY?:  Longtime Athens musician Michael Wegner (Fuzzy Sprouts, Cosmic Charlie, Abbey Road Live!, et al) has decided that 2021 is to be a year where he's all up in your face. Well, ears and eyes, at least. He's planning on releasing 52 songs this year—one per week—and is on track so far to do just that. Available now are his tracks "Legacy" and "Darkness in Disguise" (both released under his band's name, Whisper Kiss) as well as "Microscopes and Antidotes" and "Biscuits and Gravy," which are each under his own name. For more information, including videos and the stories behind each song, please see michaelwegner.com/52songs.
PLEASED AS PUNCH: I am so happy to deliver the news of a brand new sampler/compilation from Marching Banana Records. Head honcho Drew Kirby named it Popular Music That Will Live Forever, and this is one instance where I wish it would. I don't generally go headfirst into compilations anymore, as so often they're exhausting piles of mishmash all thrown together for no coherent reason. This 20-track whopper, though, has tons of tasty treats from the likes of Futo, Delorean Gray, Four Eyes, Jianna Justice, Uma's Thermos, CIVILS and more. Maybe it arrived at just the right moment, or maybe it's just wonderfully arranged and sequenced and sold me. Either way, it's a bag o' gems. Dig it at marchingbanana.bandcamp.com. 
UNDER THE BUSHES, UNDER THE STARS: The deeply experimental Ihlyatt, under the direction of its sole member J Anderssen, released its newest album on its Athens label Super Carnival Recordings. The eight songs collected here on an album named Driftwood aren't anything like his other work, save for the telltale moments of electronic static that begin to creep up toward the record's end. Indeed, Anderssen "builds" this quiet acoustic record from the top down and lets it disintegrate along the way. While this excursion is more immediately accessible to listeners who cringe at harsh noise, it's more a step to the side than a step outside for Anderssen. On this album, he comes across as a more fully integrated Jandek or, perhaps, a less apocalyptic and more lethargic David Tibet. That said, I'll be damned if I don't hear the melody of The Kinks' "David Watts" in the track "Bird Calls/Endless Love." For more information, please see ihlyatt.bandcamp.com, ihlyatt.com and supercarnivalrecordings.bandcamp.com.
Like what you just read? Support Flagpole by making a donation today. Every dollar you give helps fund our ongoing mission to provide Athens with quality, independent journalism.