FROM START TO FINISH: A brand-new full-length from Saint Syzygy named All My Friends Are Sick comes out this Friday, Nov. 20. Ian Hemerlein's songwriting with this project has thus far been defined by his willingness to take large chances, and the results, while generally positive, have occasionally not achieved the grandness he's capable of. This new album, though, is a fully integrated example of Hemerlein at his best. Opening with the semi-operatic title track, the album immediately plunges into full rock territory with "She Wants To Lose Motor Function" and continues steadily from there. This is a vibrantly constructed album that, thematically speaking, strikes a solid balance between introspection and declaration. From the sound effects and vocal samples on "SHIIINE!" to the fist pump of "Frown In Every Frame" to the piano in "OK Now What," All My Friends Are Sick weaves a loose narrative that is quite up to interpretation. This reminds me very much of the purposefulness behind, say, OK Computer, In Utero and maybe even Nick Cave's No More Shall We Part. Start streaming this on Friday over at saintsyzygy.bandcamp.com and all major digital platforms.
EVERYTHING OLD IS NEW AGAIN: HHBTM Records just re-released the 1982 self-titled debut album by Love Tractor. This particular issue was preceded by a limited edition Record Store Day 7-inch single "60 Degrees and Sunny" b/w "FESTI-vals." Love Tractor was a leader among the second wave of Athens bands carving out our little burg as the New Music Capital of The World, and damn if they didn't do a fine job of it. Originally released on DB Records (home of Pylon, Guadalcanal Diary, et al), this is the first vinyl reissue of this album. Although I've heard this album literally hundreds of times over the years, it remains a never-boring and oddly comforting record. To purchase, bug your local record store, or simply go direct at hhbtm.com, and while you're doing that, stream along via soundcloud.com/hhbtm-records.
WHEN I DIP, YOU DIP, WE DIP: Athens expats William Kennedy (Reptar) and Addison Adams have a fresh jam of an album from their Salsa Chest band that's arriving way past the time anyone is even imagining Spring Break. That said, break out a damn sun lamp or something, son, because this is 11 tracks of funky party tunes just ripe for your Spuds MacKenzie togs. It's titled Activity and was produced and mixed by Reptar's Graham Ulicny. It's almost redundant to go through this track-by-track, as the entire record is soulful and upbeat, but highlights here are the house-oriented "Liquid Yes" and the Madonna-inspired "Do The Law." Just give a good, close listen to the latter, and try to tell me that her "Holiday" doesn't figure into this somehow. Turn this up, and forget that it's already November. Sail away over at salsachest.bandcamp.com.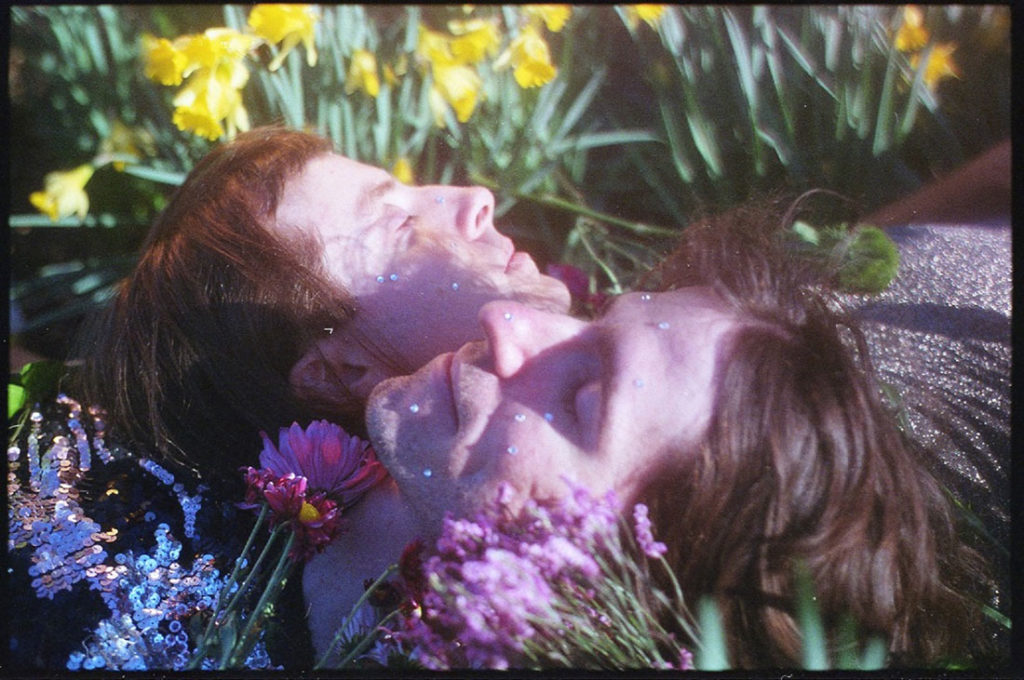 FREEDOM ROCK: Although I've never really been a big fan of The Big Lebowski, I can say with enthusiasm I'm glad it exists because it provided the best Athens band name around, at least for now. I should have covered this a long time ago, but, a while back, Larry's Homework released an EP, appropriately titled Extended Play, that I'm just getting around to. Self-described as "gritty blue collar garage rock," that's exactly what this is. The group is composed of Stephan Eutsler, Pat Pensyl, Jeff Rieter and Brian Carey, and this is right up the alley of anyone who digs, say, Tom Petty, Neil Young, et al. So, give 'em a thumbs up for the name, but stick around for the tunes. Ya might could dig something here. Follow along via larryshomework.com and facebook.com/LarrysHomeworkBand. You can find music links over at their Facebook page, too.

TAKE ME TO THE RIVER: Songwriter Ryne Meadow has a new single out named "Judgement," exploring the artist's contemplation of social justice, our current national condition and his personal spiritual journey. It's such an exceedingly earnest, piano-driven song that, I must admit, it made me blush for him at first. The emotion present is so raw that to hear it is, at first, akin to being a tourist stumbling into a church service. Thing is, though, that Meadow is a fantastic songwriter whose honesty I trust. Thus, whereas this exact same song would be nearly blasphemous if left to weaker hands, Meadow turns his plea into a hymn. You can find this on the major streaming services, and you can be a fan over at facebook.com/rynemeadowmusic.
Like what you just read? Support Flagpole by making a donation today. Every dollar you give helps fund our ongoing mission to provide Athens with quality, independent journalism.