SAVOR LOCAL FLAVOR: Longtime Athens musician, though currently located in Asheville, Garett Hatch (Mother The Car, Ancient Ethel) has a new solo album out. The hefty 12-track record is titled Place Without A Name. One great thing about Hatch's songwriting is that, at first listen, it appears to privilege the guitar, but after a while the listener realizes what he really promotes is melody wherever he can find it. To this end there are relatively minimal and understated tunes like "Nightmare," and the utterly compelling Stones-Parsons-fueled piano honky-tonk hymn "Porch Light," and the desert landscape internal dialogue "Someday."  Hatch still brings the jams, though, as evidenced on the jittery "Moment Undone" and the aggressive grunge-punctuated title track. This whole album is one hell of a great artistic statement, and you can grab it via garetthatch.bandcamp.com.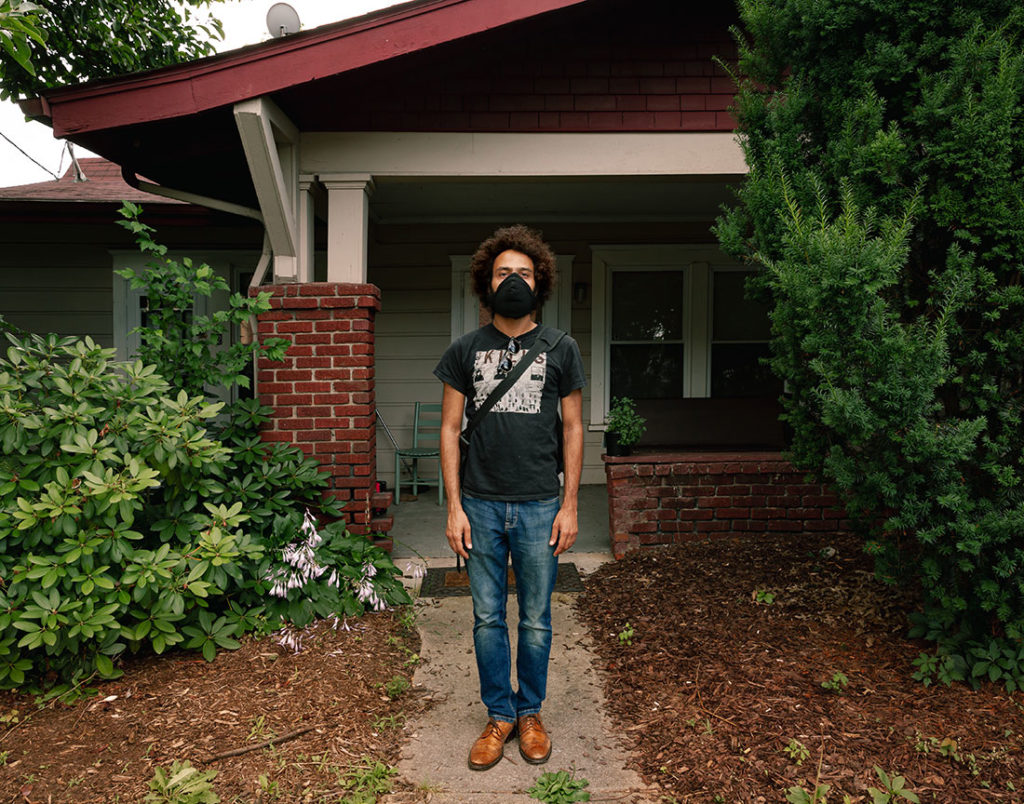 THE DREAMING: I was pleasantly surprised to come across the debut release from songwriter Mary Shauna Harris named Lift My Eyes Up. Harris has a very nice, very solid voice, and her performances are wonderfully free of decorative vocalizing and unnecessary modulation. The instrumentation for her tunes is largely acoustic (guitar, piano, ukulele, banjo, etc). Although perhaps not intentional, this record has a deceptive depth that belies its relatively simple delivery. This tendency first evidences itself on the self-performed choral backing vocal in the title track. This is a record of deep longing but not desperation, and that's an important distinction. Harris delivers her songs from a place of strength, but not indifference. She's a writer in the same tradition as Joni Mitchell, Joan Armatrading, Joan Baez, et al. While Harris maintains her own personality throughout, I'd hold her song "There, Too" up against anything from, say, Sade and/or Kate Bush. And, yes, that's mighty high praise indeed, so seek this out at maryshaunaharris.bandcamp.com.
LIFTING OFF:  Relatively new local band Fernfox just released its first set of tunes and named it The Dissociated EP. It's a tight set of enthusiastic pop tunes that touch on classic college rock, garage rock and a slight amount of surf rock. The band sometimes threatens to be too clever by half ("Real Me"), but pulls back just in time at each instance. They shine brightest when their well-executed vocals and sense of melody coalesce to serve the songs, as opposed to amplifying any particular player. This activity is put to wonderful effect on "Losing My Mind," "I Don't Know Myself," and "It's Over." There's a subtle theatrical quality to these tunes that makes me think some of them were definitely drama club kids at some point. At any rate, Fernfox—like everyone else—has been on a live show hiatus for months, but I'm looking forward to catching them and hearing these tunes live once our long international nightmare is over. Find this at Spotify, Bandcamp and Apple Music.
ATHENS EAR CLINIC: Experimental ring leader Michael Potter continues to clear his decks, so to speak, and has released another set of archival material from over the past two decades. This new collection is named Something's On Fire and runs five tracks long. Although I've held my shoulder against hours of Potter's noise barrage for years, he finally broke me with the excruciatingly high-pitched apocalyptic Tin Pan Alley-isms of the title track, as well as the swirled cacophony of "The Vault" (although there is a neat little clarinet part buried underneath it all). Opening track "Rotten Timeline" is a great five minutes of throbbing industrio-rhythm, and "The Final Countdown" is a meditative guitar piece that gradually devolves into a multi-layered pool of loathing. Final track "Fan The Flames" split my head open again in the same aforementioned way, so I didn't even make it through the whole eight minutes of it. Either my ears are having a particularly sensitive couple of weeks, or Potter's got some work to do on the mastering end. I mean, I guess it's whatever. It's not like this is birthday party music or something. Explore at your own risk via michaelpotter.bandcamp.com.
PAINTED FROM MEMORY: Jacob Chisenhall (Fake Flowers) has a new EP out under his Delorean Gray moniker. The new record, courtesy of Athens' Marching Banana Records, is A Lighter Shade of Delorean Gray and is the first new music from Chisenhall, by my estimate, since the spring of 2019. This three-song collection is deceptively breezy for the most part, and this hides exactly how complex these songs are. The multi-melody "Boys For The Summer" handles its 21st Century Beach Boys self very well, and "Black Lipstick (ft. Reverie Rush)" stacks layer upon layer of smooth instrumentation inside its hit-the-highway-at-night mood. Andy Barton wrote the lyrics and contributed vocals to "Black Lipstick," and other featured guests on this EP include Freeman Leverett and Jason Bronson. Of the three tracks here, I'm most partial to the legitimately cocktail-worthy "Back To The Beach-Front," presented here as an instrumental demo. Find this for yourselves at marchingbanana.bandcamp.com and graydelorean.bandcamp.com. 
Like what you just read? Support Flagpole by making a donation today. Every dollar you give helps fund our ongoing mission to provide Athens with quality, independent journalism.