TIME OF THE SEASON: The long-awaited new album by garage punk rockers Shehehe comes out this week, the 31st to be exact. The smokin'-to-the-touch collection of new tracks is named Pet Songs and cooks down a full 14 tracks in less than 32 minutes. It's released courtesy of Richmond, VA label SAY-10 Records. I swear, this whole album is the much-needed breath of fresh air for this year that feels like it has absolutely zero fresh air. This album is a bit rougher hewn that the band's 2017 album Endless Summer, and everyone who familiarized themselves with that record will hear the subtle differences. Most immediately noticeable are the vocals tinged with a newly minted raspiness at key moments. As a multi-vocal band, this development lends both depth and dynamism. My all-time favorite thing about SheHeHe, though, is the band's absolutely uncanny knack for juicing fresh melodies out of, generally speaking, relatively traditional rock and roll structures. To wit, opening song "But I'm Tryin' Hard" twists its already anthemic chorus into a declaration, "Down The Stairs" surprisingly successfully mixes slow-down and speed-up sections into a fully blended stomp, and the literal howl tucked inside "Your Hands" is a producer's dream. Put the speakers in the window and treat your neighbor with this one. On July 31, head to shehehe.bandcamp.com, and then testify over at facebook.com/sheheheband.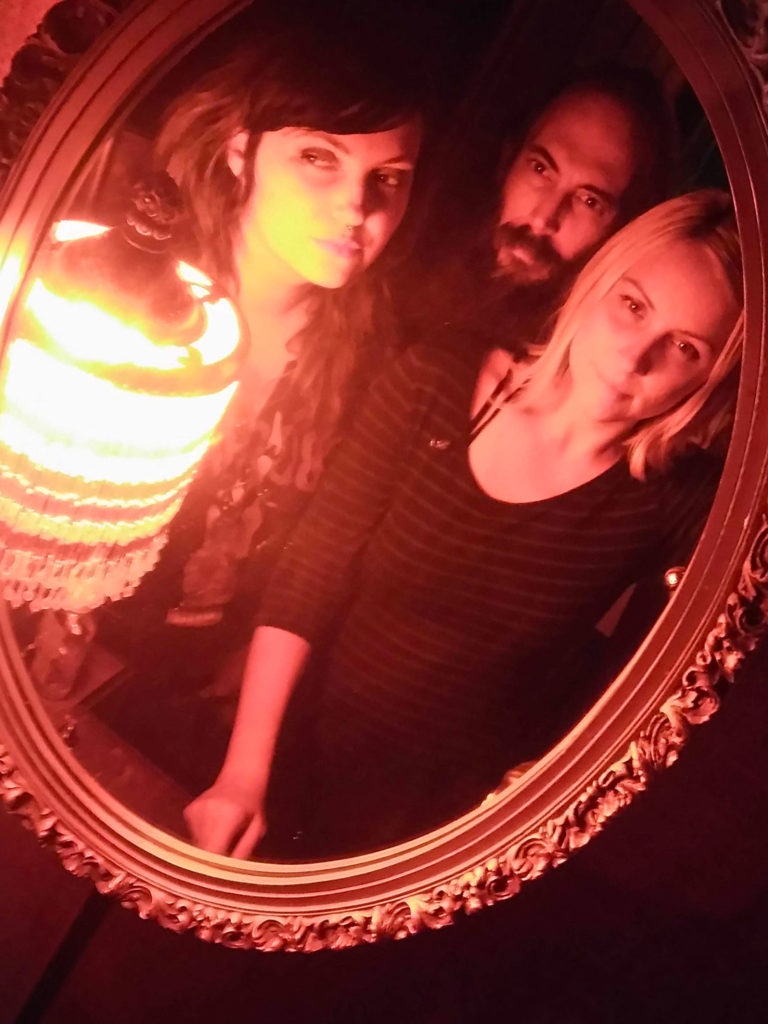 MAN'S BEST FRIEND: I've written extensively in this space about Saint Syzygy, but just got tipped to drummer Alex Nicholson's personal project named Jarbins. Stylistically, it's a marked departure from the work we've heard him do before and travels smoothly along waves composed of acoustic guitar, mandolin or ukulele (can't tell which), hand shakers, and his own emotive but non-cloying vocals. As it is, Jarbins is the nickname he's given his dog and is part of a special language between the pair, which is something all dog companions will understand. Although these songs are not necessarily about all that, they do present a touching level of sincerity regarding special relationships and, as Nicholson told me, "beginning a new chapter…and digging into what life has to offer." This is available on all major streaming platforms, but there are seven tracks on Bandcamp, whereas there are only five tracks on Spotify. So, take your pick as to where you want to hear this, but in the interest of supporting the underdogs—get it?—head to jarbins.bandcamp.com.
ONE MORE TIME FOR THE PEOPLE IN THE BACK: Multi-genre American roots music duo Lillie and Tim Potts have performed as Clay Babies for several years, released their album Philomathea last September, and have a new single out now named "Denial Kills." It's a topical tune that emphasizes helping one's fellow man and understanding that a person's particular experience, or lack thereof, does not necessarily tell an entire story. It's a zippy little pop-ish acoustic tune, and a decent introduction for the unfamiliar. I'd take some time and a slow waltz through their album to get a true deep dive. Their styles are varied and bountiful. Depending on whom you believe, the band is either from Athens, just outside of Athens, from further up in North Georgia, etc. Man, I don't know. I had to search for like, 15 minutes just to find out their last names. So you're on your own with all that. Check 'em out at claybabies.bandcamp.com and claybabies.com.
FIRST REPORT CARD: In the next chapter of "Are they technically from Athens but also, who cares right now because quarantine has no rules?" is Freshman. The duo is made of Atlantan Ryan Wright and Athenian Tyler Wood. Apparently, Wright plays most of the instruments while Wood plays guitar and co-produces. Neat! In addition to having a completely unsearchable band name, the duo is currently celebrating its debut single, "With You." The track builds from a minimal synth base, adds some Prince/The Time-style flourishes and tops it off with lyrics about relaxing, hanging out, relationship building, etc. All told, it's not "bad" per se, but it's a little faceless, albeit probably written about someone who has a very distinguishable face. And they're probably really happy this exists, but I'm gonna need more from these dudes before I register for classes. If you'd like to speak to a counselor, please see freshman2.bandcamp.com.
Like what you just read? Support Flagpole by making a donation today. Every dollar you give helps fund our ongoing mission to provide Athens with quality, independent journalism.