This Film is On: Although it's been in a state of rough production for at least the past couple of years, a new documentary focusing on the Athens music scene post-1990s is currently seeking live footage of local bands shot between 2000 and now. Coordinated by the team of Ella Grace Downs, Thomas Bauer, Jason Flynn, Newt Barnes and Evan Cerwonka, the completed film will feature semi-vintage footage and contemporary interviews, which, paired together, will likely amount to some serious soul-mining of our beloved scene. If you've got footage that you'd like to be considered for inclusion, please contact Downs via ellagraced@gmail.com with a description of what you have.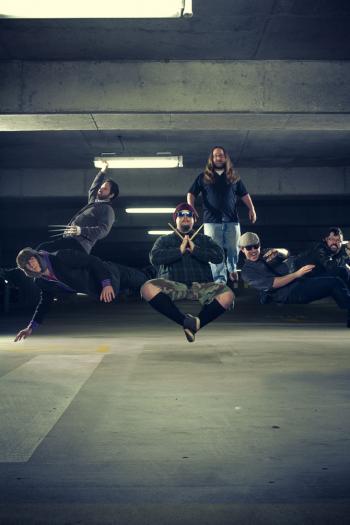 Photo Credit: Exophoto.com
Time to Care: There's a benefit show for Alzheimer's Disease research and awareness of those caring for loved ones with the illness at home happening at the Melting Point on Sunday, Jan. 26 from noon–8 p.m. Spearheaded by Atlanta musician Vince Zangaro, the Alzheimer's Music Festival will donate all funds raised to a local family with needs in this area. Featured acts include Zangaro, Dangfly!, Five Eight, Fester Hagood and Lowdive. There will be a raffle and silent auction, too. This is a personal, as well as a musical, venture for Zangaro, who knows firsthand the physical struggle of this type of work (to say nothing of the emotional toll it takes, too): He is the caregiver for his father, who suffers from Alzheimer's. So, if you've got some time and some money, you'd do a lot worse than dropping a measly 10 bucks on a Sunday to support this worthy cause. For more information, see facebook.com/alzheimersmusicfestival.
Some Apes Are More Equal than Others: Among long-running Athens music projects, I'd be hard pressed to find one more fulfilling with regard to pure, artistic vision than Future Ape Tapes. Since sneaking onto the scene in 2006 with the deftly imagined hip hop wobble dream Fuck the Future, the ongoing concern has released a stunning 11 additional titles. The latest, Lives, came out last month and has enjoyed a couple mentions on Homedrone. It's a crisp, ambient excursion featuring a core group membership of Donald Whitehead, B. Wood, Thom Strickland and Thomas Valadez. It's far from an easy listening experience, though, and certain tracks ("A Dream Away," for example) crawl under the skin with persistent beats that seem to exist utterly independently from the rest of the noise. I'm gonna end this all right here before I start sounding really pretentious and tell you to point your browser to futureapetapes.bandcamp.com and dive right in.
Way to Get Born: Erstwhile Athenian and label owner Len Neighbors will celebrate his 40th birthday at Flicker Theatre & Bar on Saturday, Feb. 1. As would only be fitting for the man who runs This Will Be Our Summer Records, one of his premier artists, Athens' own Madeline, will perform for the bash. In other news, the show will be recorded by Jason NeSmith (Casper & the Cookies) for a release slated for later this year that will accompany Madeline's new studio album. All in all, not a bad way to keep workin' on your day off, Len!
Clear Yr Calendar: The mad minds behind project coordinators Freeklife will host Freekfest II at New Earth Athens on Saturday, Jan. 25. Seeing the 15-act lineup will cost you only five bucks, and don't try to do that thing where you show up and say you don't have five bucks, because everyone knows you're lying. Anyway, if your skirt isn't blown up by the bouncy house and photo booth, then you're likely to get plenty jazzed about the music. Freekfest II will feature the debut of Uncle Pizza (a collaboration between murk daddy flex, Tony Rigatoni and JuBee), as well as Uncle Dad, Programs, Places to Hide, Futo, Juna, New Wives, Brothers, Nurture, Dana Swimmer, Concord America, Baby Baby, Big Jesus, Junior Astronomers and Diarrhea Planet. Doors open at 5 p.m. See story here, and keep up with all things Freeklife by following along at facebook.com/freeklife.
Like what you just read? Support Flagpole by making a donation today. Every dollar you give helps fund our ongoing mission to provide Athens with quality, independent journalism.