There's lots of news this week, so read closely and follow along…
Go West: We're in Austin, TX this week for South by Southwest, and if you are, too, then there is lots of Athens-related stuff you can sink your teeth into. First, Peter Buck and Mike Mills will join Chris Stamey (dBs, Sneakers), Mitch Easter (Sneakers, Let's Active), Jon Auer and Ken Stringfellow (The Posies) and Big Star's Jody Stephens and perform Big Star's album Third—often alternately referred to as Third/Sister Lovers—at the Paramount Theatre on Thursday, Mar. 15. See www.austintheatre.org for more info. of Montreal will play at least five times this week, including a complete performance of the band's 2005 album The Sunlandic Twins at the Under the Radar party at Flamingo Cantina on Friday, Mar. 16 at 4:50 p.m. More info and additional dates and times can be found at www.polyvinylrecords.com. Finally, the 40 Watt Club will host its annual Athens in Austin party at The Side Bar on Saturday, Mar. 17. The 13-band throw-down starts at 1 p.m., and curiosity seekers can see Athens bands such as Reptar, Dead Confederate, White Violet, Futurebirds and Velveteen Pink, as well as still-honorary Athenians Bambara. Athens promo company Team Clermont will host its showcase at the Beale Street Tavern on Thursday, Mar. 15 and feather its cap with performances from Cardinal and Howe Gelb (Giant Sand).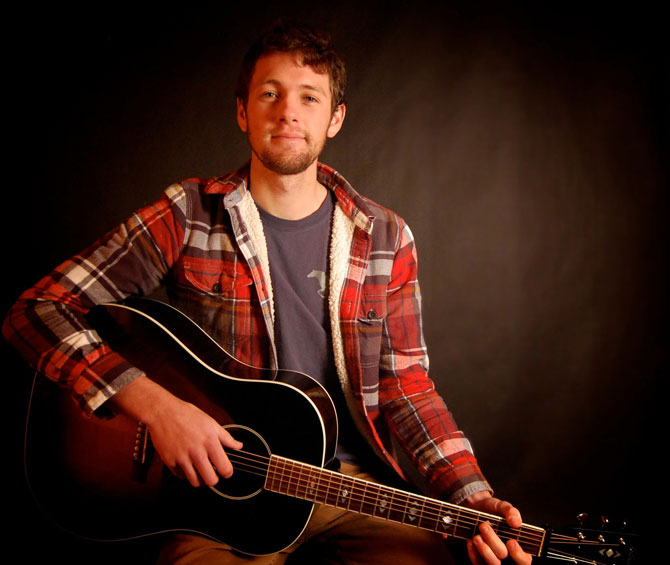 Speaking of Which: You can follow the adventures, trials, tribulations and exaltations of the Flagpole music staff during SXSW via our blog: Homedrone. I'll be weighing in daily, and you can expect contributions from music editor Michelle Gilzenrat and writers David Fitzgerald, John Seay and Christopher Benton, as well as images from photographer Mike White. Have you checked out the new website yet? Get on that. Do you Twitter? If so, follow @FlagpoleMusic.
Clean, Shaven: The new-to-town, but not-new-to-Georgia, Jason Gridley will release his six-song EP at the Melting Point on Monday, Mar. 26. Eric Dodd will open the show. Doors are at an early 6 p.m., show starts at 7:30 p.m., and it's $7 at the door and $5 in advance and/or with a UGA student ID. The Fayetteville, GA native moved to town last September from Colorado specifically to pursue his music. And what about his music? It's kinda like John Mayer, but with none of the douche-baggage. It might also be a little like James Taylor, but that might only be because he's got an acoustic guitar and a nice voice. I dunno. How do you describe inoffensive, utterly accessible, clean-cut, acoustic music anyone could take home to mom? I guess that's how. Give him a listen over at www.facebook.com/jasongridleymusic. If you dig, go to the show and welcome him to town.
High Performance: Maserati will head to Louisville, KY at the end of March to record its next full-length album with engineer Kevin Ratterman (Wax Fang). After tracking, the band plans to have the album mixed by Steve Moore of Pittsburgh, PA's Zombi. Mike Albanese (Cinemechanica) will fill the drummer's throne for this time around, and label Temporary Residence plans to release the record in the fall. Guitarist Coley Dennis says, "This is probably the toughest and most danceable record we've ever worked on. [We're] definitely excited.†The band has no plans to tour for this record, so cue the collective moan now. Keep up over at www.ihaveadagger.net .
Electric Boogaloo: The guys in Mad Axes have lost zero time since splitting up their former combo Deaf Judges. The hip-hop trio formed the new group immediately and are already set to release their first full-length album. The CD release show for Debut Smash is set for Little Kings Shuffle Club on Saturday, Mar. 31, and Mad Axes will perform that night with The Incendiaries, Pilgrim and Ye Olde Sub Shoppe. But you can download the 14-track album now for a mere $5. Go stream it first at www.madaxes.bandcamp.com, and then vote with your dollars.
I Mean Love L-U-V: Nuçi's Space is a finalist in the Southwest Airlines LUV Grants for Good contest through which the airline will dedicate $25,000 to each of six nonprofits across Georgia. There are 14 other finalists, too. This opportunity has the local musicians' resource center in a unique position because it's the first time it has truly been within the winners' realm after participating in several contests of this sort. In other contests, Nuçi's was up against hundreds of other nominees, but this time, they're actually finalists. So, basically, your vote for them will go a long way. Everyone is eligible to vote twice a day until Mar. 18, and each vote will get you a separate entry into a sweepstakes through which you can win a trip for two to Las Vegas via Southwest Airlines. So, show some love to our locals over at www.southwest.com/luvgrants.
Like what you just read? Support Flagpole by making a donation today. Every dollar you give helps fund our ongoing mission to provide Athens with quality, independent journalism.