All Your Favorite Fruit: The 40 Watt Club will host the Cracker/ Camper Van Beethoven Camp-In Mar. 1–3. Both David Lowery-led groups already do similar events in Virginia and California, but this is the first event of its kind in Athens. The three-day Camp-In will host sets by David Lowery & Johnny Hickman, Jonny Corndog and Ponderosa on Mar. 1. The next night, Mar. 2, is a full-blown Camper Van Beethoven show with special guests Matt Hudgins & His Shit-Hot Country Band and T. Hardy Morris & the Outfit. The weekend winds down on Mar. 3 with Cracker celebrating the 20th anniversary of its debut album, a performance by Shonna Tucker (here first solo gig since leaving Drive-By Truckers) and Clint Maul. Also, Lowery will host a meet-n-greet at Ted's Most Best from 3–7 p.m. This afternoon shindig will include a solo set from Lowery, along with other guests. Three-day passes are $50, but individual tickets will run you $10 for Thursday and $20 each for Friday and Saturday—which is the same amount. So, you can hedge your bets or go all in. But if you buy the pass, you'll save in service charges. Just sayin'. Head to www.40watt.com to purchase.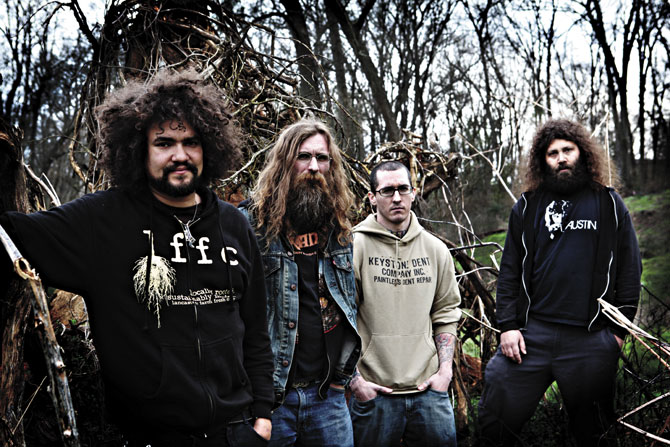 Sing Me to Sleep: PacificUV released its new album, Weekends, last week. The full-length is the band's third since forming 14 years ago. Continuing with its tradition of half-asleep dream-pop and synth-driven icy romanticism, the band is offering the record for digital download or as a special digipak with an embossed braille cover. You can sample all the band's releases over at www.pacificuv.bandcamp.com. While you're there, grab a free download of the Chrysalis EP that was released last September. PacificUV next plays locally at the 40 Watt on Feb. 24.
Sit Down: The Melting Point will host the Athens Circle of Songwriters Wednesday, Feb. 15. The relatively intimate event will feature local songwriters Betsy Franck, Ty Manning, Richard Chamberlain, Adam Payne, Lefty Hathaway and Thomas Galloway. There will be two sets of these artists playing in-the-round (you know, song-swap style), and in between the sets Daniel Hutchens (Bloodkin) will perform. The music begins at 7:30 p.m. It'll run you $5 in advance or $7 at the door, but if you have a UGA ID, it's still only $5 at the door.
Hot Chops: The grand finale of the Athens Business Rocks competition will happen Saturday, Feb. 18 at the 40 Watt Club. All bands were formed by the employees of local businesses, and finalists were selected after three elimination rounds. Bands scored points based on showmanship, creativity, badassness and fundraising. Moving on to the finale are 80# Cougar (Bel-Jean Copy & Print), Punch List (TSAV), Chop Shop City (City Salon & Spa) and Athens Band Trust (Athens Land Trust). This annual friendly competition has become one of the most fun Nuçi's Space benefit events of the entire year. The overall winner gets a a Musician's Warehouse prize package, recording time at Chase Park and bragging rights for 2012. For more info, please see www.athensbusinessrocks.com.
Slow Brewin': The first full-length album from Still, Small Voice & the Joyful Noise will enjoy a "virtual†release at the 40 Watt on Saturday, Feb. 25. This is the first, um, noise anyone's really heard from the group for a long while. The album was produced by Andrew Rieger (Elf Power) and mixed by Kyle Spence (Harvey Milk), and the bandmembers report that Neil Golden (Magic Missile) was, in their words, crucial in making it all happen. The album is available in digital form only, and fans can pick up a download card at the show. This is the first release from the band since the With Love for Our Enemies EP back in 2006.
Earplug Weather: Local metalers Savagist will release their self-titled full-length album Friday, Feb. 17 at the Caledonia Lounge. Also on the bill that night are Lazer/Wulf, who are due a serious reassessment because they're so much better and creatively tighter than they were three years ago, and Chapel Hill's mighty Colossus. Savagist has been nose-to-the-grindstone since its inception and has honed its live shows via weekend one-offs, touring and sharing the stage with major national loudness champions (Kylessa, Jucifer, High on Fire, and more). The album was recorded by Joel Hatstat at The Bakery, and the first run of the CD will be a mere 300 copies with limited-edition artwork by David Hale of Anchor Tattoo.
Like what you just read? Support Flagpole by making a donation today. Every dollar you give helps fund our ongoing mission to provide Athens with quality, independent journalism.