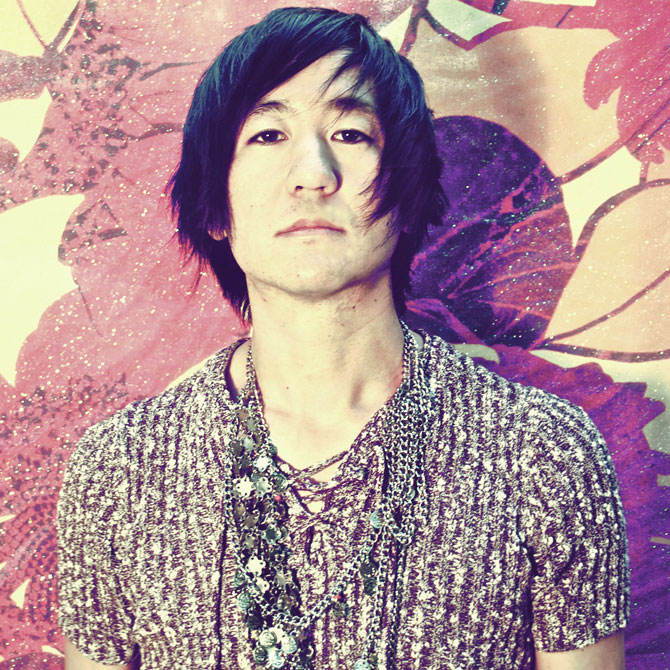 No big introduction this week, folks. Too much news! Let's go…
Live Local Listen: WUOG 90.5 FM has the next several weeks of "Live in the Lobby†scheduled. The long-running show features local bands playing live and sometimes being interviewed. This week has already featured a performance by Reptar, but the upcoming shows are Yo Soybean (Thursday, Jan. 26), The Four Thieves (Tuesday, Jan. 31), The Humms (Thursday, Feb. 2), The Shoal Creek Stranglers (Tuesday, Feb. 7), John French and the Bastilles (Thursday, Feb. 9) and Kishi Bashi (Tuesday, Feb. 14). There's an archive of shows going all the way back to 2005 available via streaming and/or download over at www.wuog.org/live-in-the-lobby, so put on your history hat and head over there.
Something Old, Something New: The now 19-year-old Radio: Tahiti release Prelude to the Agenda is available for online streaming and download. The project/band, a collaboration between longtime Athens musicians Jon Lester and Steve Fitzpatrick, played a rare live show this past December. Listening to this again after so many years, it's hard to remember how much work went into producing these sounds. The band was using primitive samplers, keyboards, computers, drum programs, etc., at a time when Athens was high on grunge and anything outside of guitars-bass-drums was met with marked indifference or outright hostility. Lester's pop sensibility and Fitzpatrick's noise fetish meld really well on this. In other news, Fitzpatrick's newer project, Ochre Aunt, released a three-track EP last week titled Iron Rain Over the Sea of Marmara. Ochre Aunt is an ongoing collaboration between Fitzpatrick and former Athenian—now Austonian—Brian Horst (The Noisettes, Festival of Failure). It's best described, I think, as ambient musique concrète and was produced by the two swapping tracks via email. Check both of these out via www.radiotahiti.bandcamp.com and www.ochreaunt.bandcamp.com.
Risin' Up: Lera Lynn's particular brand of American roots music (which is often non-oppositionally dreamy, stern, direct and opaque) seems to be resonating with audiences and the industry, because she's gearing up for a busy year. She's prepping a new album with her band (which now includes visual artist Ben Wills on bass), and they'll release a 7-inch vinyl record in the spring. Lynn has also inked an enviable booking deal with the Paradigm Booking Agency. She will headline at the Georgia Theatre for the first time on Mar. 2, but if you're not in Athens, head over to www.leralynn.com to see the rest of her upcoming tour dates.
The Love That Won't Shut Up: It's a rare occurrence that I mention anything having to do with Atlanta, but this event is so closely related to the Athens scene it's more than appropriate. The Plaza Theatre (1049 Ponce De Leon Ave. NE, Atlanta, GA) is hosting a special double-feature screening of Jem Cohen and Pete Sillen's Benjamin Smoke and Lawrence of Lawrenceville Highway by Neil Fried on Saturday, Jan. 28 at 9:30 p.m. The pedigrees of the filmmakers involved are much too long to write about here, thus I give you the awful suggestion: Google them. Benjamin Smoke chronicles the story of, well, Benjamin Smoke (Opal Foxx Quartet, Freedom Puff, Easturn Stars, Smoke) who passed away in 1999—although honestly it was only when this film was released in 2000 that anyone ever referred to him as anything other than simply "Benjamin." Lawrence Of Lawrenceville Highway is described as "a short film about Man's internal struggle with the mechanics of morality and mortality. Featuring dumpster diving." Completely tying the bow on the connection to Athens will be Jim Stacy (LaBrea Stompers, Big Top, The Downstairs, et al) performing a special set of Deacon Lunchbox's poetry. Lunchbox (Timothy Ruttenber), along with Jody Grind members Robert Hayes and Rob Clayton, was tragically killed in an auto accident while on tour April 1992. Both Benjamin and Deacon Lunchbox were instrumental members of the explosively creative Cabbagetown scene which started to really take root in the 1980s. Both were well known and loved by the Athens music scene, and performed here regularly. Benjamin, while in Opal Foxx Quartet, did some recording here with Michael Stipe producing as well. This entire event is a benefit for The Plaza Theatre itself, and tickets are $10 at the door. Special musical guests include Kelly Hogan (The Jody Grind), Smoke That City, Debbey Richardson (Freedom Puff) and Slim Chance. If there were ever a reason to make the drive, this is a pretty damn good one.
Hello, It's Him: Jay Gonzalez (Drive-By Truckers) released his new solo album, Mess of Happiness, last week, and it's a wonderful tromp through 1970s-ish pop and really nails whatever a less-experimental Todd Rundgren would sound like. Guest players on the record are Peter Alvanos, Jeff Griggs, Chris Grehan, George Davidson and Billy Gonzalez. Former Athenian John Britt shot a video for the track "Turning Me On,†and you can see that at www.youtube.com/user/KarateMedia. Stream the album at www.inflatablemusic.bandcamp.com and for all other information, please see www.jaygonzalez.com.
Like what you just read? Support Flagpole by making a donation today. Every dollar you give helps fund our ongoing mission to provide Athens with quality, independent journalism.