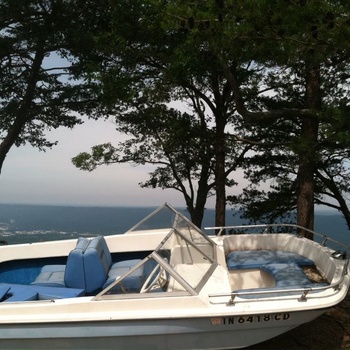 Shades of the last decade of indie-roots-rock hover over Yardboat, the debut from Athens quartet New Madrid: Band of Horses, My Morning Jacket, The Avett Brothers. But the young group also does just enough to set itself apart.
Reverb-soaked and vaguely jammy, songs like "Magnetoception" suffer from aimless guitar meandering and a mumble-jumbled lyrical delivery. The two tracks that bear the "Country Moon" name fare better; "Pt. I" is a rollicking, virally catchy thing, while "Pt. II" expands on the first tune's levity, veering close to lite-worldbeat territory but remaining just this side of tasteful.
The 10-minute "Pond," the album's spatial anchor if not a clear thematic one, is a murky instrumental piece that feels out of place. "Houseboat," clearly the album's best track, finds New Madrid applying some of the same expansive principles with far more pleasaurable (and memorable) results. There are too many competing ideas afoot on Yardboat, but there's also a wealth of clear promise.
Like what you just read? Support Flagpole by making a donation today. Every dollar you give helps fund our ongoing mission to provide Athens with quality, independent journalism.