When longtime Americana and folk singer-songwriter Cortez Garza decided to work on a hip-hop album under the moniker Niño Brown, he knew there would be backlash. Since beginning the project in January 2021, he's leaned into the controversy at times, while also striking a balance between showing solidarity with his old folk community and forming bonds in his new hip-hop scene. It's undeniable that Niño Brown has sparked strong feelings, particularly exemplified by his 2022 Athens Hip Hop Awards "Best Male Hip Hop Artist" win.
"I'm a 10, 15 year veteran of the Americana folk scene. The people in the community that have supported that and know me as that, I knew I would offend them. I mean, there's just no way around it," says Garza. "As a folk and Americana singer-songwriter, I felt like there were certain things I couldn't say or do."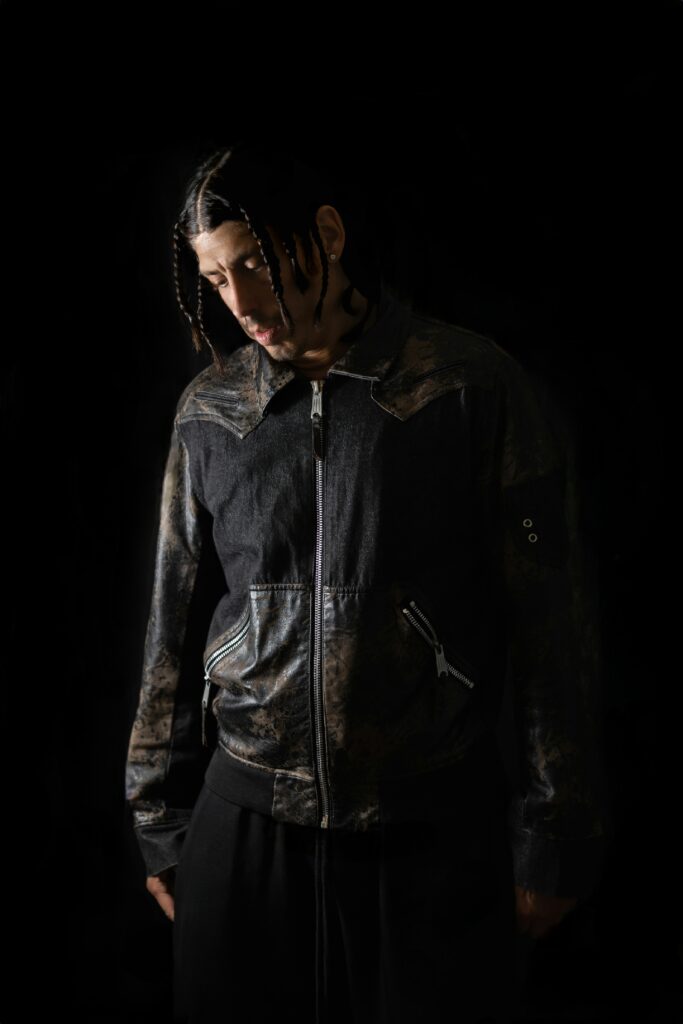 As someone who grew up in Atlanta during the golden age of hip hop, Garza was drawn to creating music from the genre that was formative for him as a person in order to have more freedom to speak on cultural and social topics. The project has also been a cathartic vehicle for processing PTSD, which he recognizes now as triggering some of the criticisms of him. He knew what the album would be about before ever recording the first song.
"To me, the album is a social commentary on multiculturalism and diversity, and once I became committed to the concept, I started to see the similarities between genre classifications of music and race. Sometimes we put too much emphasis on these ideas," says Garza. "It's all just music, and I truly believe we are all just people. I definitely wanted to blur that line as much as possible for my hip-hop album, because I really believe that is what hip hop is and will always be: true artistic freedom of expression."
The Niño Brown self-titled album has gone through a metamorphosis representative of the artist himself, but it will finally be released on Friday, Apr. 7. Garza originally planned to slowly release the album through a series of singles with music videos, which he has mostly done, but after a year and a half, he felt the need to wrap it up and move on. Of the album's 11 tracks, "The Internet," "Judge Judy," "Here and Now," "Summer Rain," "Red and Black," "Scarface" and "Love Sick" have already been released with music videos.
Garza's goal was to create something timeless and original that could showcase his love for old-school and new-school hip hop. While merging the two and infusing elements from other genres, he pays intentional homage through the use of notable adlibs and historical benchmarks from the artists who have influenced him. For Garza, this album was also about filling a space of blurred genre lines that he wasn't seeing in Athens at the time.
Starting as a genre purist, Garza's various experiences in the music world and education about the roots of music led to him seeing how interconnected all of it really was. It wasn't until his mid-20s when he began working in college radio at the University of North Carolina-Greensboro that he even began listening to folk music. At that time Garza was in a hardcore screamo band. Due to the area being a part of the same touring circuit as Athens, the radio station also introduced Garza to Athens bands like Hope for Agoldensummer and Cinemechanica.
After moving to Athens to be with his family, who relocated from Atlanta, Garza began working at the 40 Watt Club and going to open mics at Hendershot's, amongst others. Once he integrated into the local folk scene, experiences like working with the initial Vic Chesnutt Songwriter of the Year Awards board and the North Georgia Folk Festival shaped him as an artist and a person.
"When you share time and space with people like that, you start to sort of believe in yourself that your ideas are valid," says Garza. "My main takeaway is you're never going to feel 110% ready or confident. You're always going to have those reservations, and you just have to do it."
Niño Brown was a "just do it" moment for Garza that jump-started a whole new era of growth in artistry and relationships. Upon its release, Garza states, "To some extent, Niño Brown is dead." It's a piece of himself and his journey that is now resolved, and his sights are already set on a new project under his given name, Joshua. This one he promises to be less controversial.
"I want to maintain relationships with people that brought out the best in me," says Garza. "I still believe that the music I did on this record, and some of the songs that I did with some of these [hip-hop] artists, is the best music that I've ever done and maybe will ever do."
Like what you just read? Support Flagpole by making a donation today. Every dollar you give helps fund our ongoing mission to provide Athens with quality, independent journalism.