In the years since its founding in 1999, Athens-Atlanta quintet The Shut-Ups has tried on a variety of conceptual and creative approaches but has always remained steadfast in its ability to produce hooky, new-wave power-pop gems. The Shut-Ups often write tongue-in-cheek from the perspective of fictional characters, and the new album The Shut-Ups Are Girls Singing Songs is no different. Led by keyboardist Don Condescending, the band's current lineup includes guitarists Ben Spraker (Normaltown Sound Machine) and Jason NeSmith (Casper & the Cookies), bassist Thad Thompson and former Flagpole music editor Ballard Lesemann on drums. The band will celebrate the album's release with a show at Ciné on Friday, Jan. 20. Below, Condescending illuminates the backstory behind the latest collection of songs.
Flagpole: How would you describe the overall concept for this album?
Don Condescending: This record is a comprehensive exploration of the female perspective, which after all these years, is still not well understood. The songs are technically written and played by men, but the protagonists are all young women.
FP: For those just tuning in, what have been some of the other concepts or focuses for past albums of The Shut-Ups?
DC: Inspired by the general insanity of 2020, we recorded (mostly in separate locations) the relatively minimalist EP I Was Made For These Times, which we advertised as "the least helpful political album ever made." Our fifth album, Just Another Generation (2018, Stuff), is a whirlwind voyage through humanity's various intersections with Time. That was preceded by the colder and slicker Imaginary Dancer (2009, Waikiki Records, Japan), a dance album about alienation, conceived as a song-by-song rebuttal to the soundtrack to the movie Saturday Night Fever. And in 2006, we released The Stud Album (Fraudulent Records), which we billed as a collection of "seduction strategies for the twenty-first century." And so on.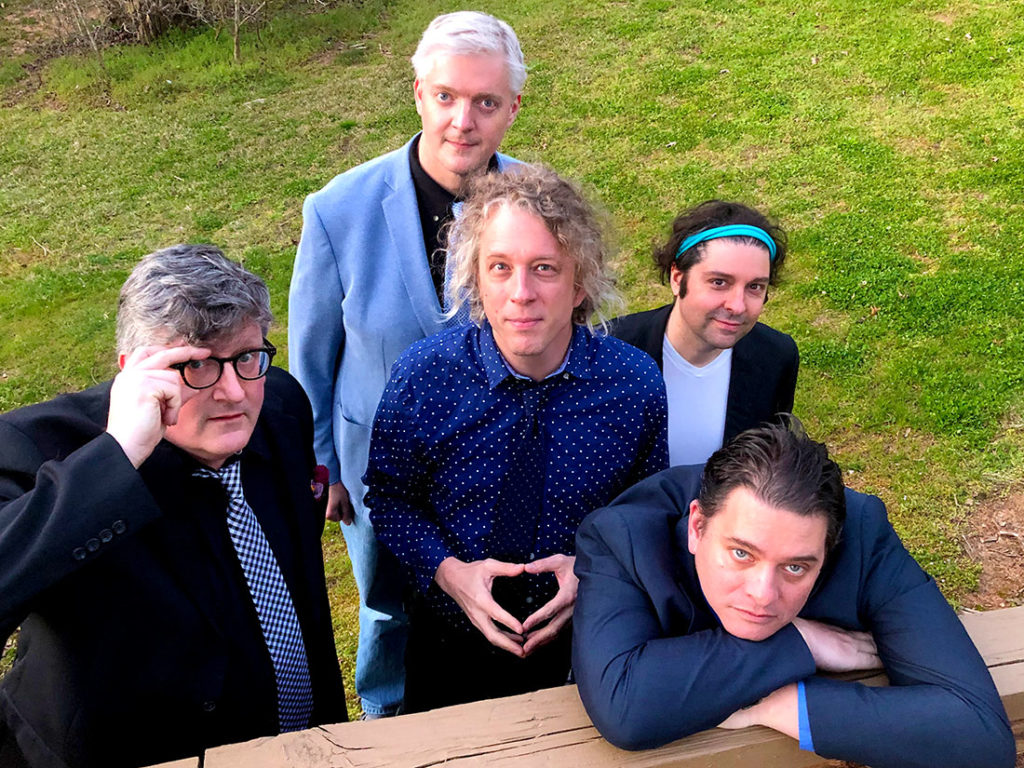 FP: What's the backstory that inspired the album's concept?
DC: Several years ago, I had an acquaintance who enjoyed a brief tenure as head of artist development at Virgin Records. He asked me if I would like to write and submit songs to be considered for the debut album of a sixteen-year-old girl named Hope. She was going to be a very big deal. I had never written songs from a female point of view before, but I got to work, feeling only slightly ridiculous but enjoying the challenge. I wrote several songs, sent the demos and waited.
I heard back from the acquaintance; his helpful criticism was to the effect that the songs should somehow be…better, but that I could try again. I revised the songs and added a few new ones. They were better, but none of them were chosen for the album, which seems, coincidentally or not, to have tanked, along with Virgin's high hopes for its new artist. Once it became clear that my songs weren't getting on the album, I resolved to craft a Shut-Ups album full of songs sung from a female perspective. 
FP: What was it like to attempt writing songs from the imagined perspective of someone else?
DC: I'm fond of employing unreliable narrators who bear little resemblance to me, but prior to working on this project, those narrators were all male. Writing from a female point of view was odd, but not as hard as writing from a record-company executive's idea of what a female point of view would be: that I couldn't figure out. It was also a situation, I decided, that precluded failure, because if a song came across as a botched attempt to understand what it was like to be a woman, that very botchedness would be interesting. I'm not sure why, but so far I am incapable of writing female characters that I dislike, whereas my male characters, as much as I may feel that I understand them and love them and even in some cases resemble them, almost always make me dislike them to an extent.
FP: What sort of changes did you make to the songs while reworking them to become new material for The Shut-Ups?
DC: Most of the songs on this album are fairly true to the originals, though the language is somewhat coarser. For example, there is now a reference to vomit. There are a couple of songs that were written more recently to fit the concept. One of these is a love song to Kurt Cobain that would never have been considered for an actual teen pop record.
FP: Do you have a favorite track on the album?
DC: Not really. I like all of them, but what I find most interesting is that the narrators have widely different approaches to life. Some of these approaches contradict others. I don't think these people would be friends with each other. Perhaps some would be enemies! It's nice to be in such a mixed company.
WHO: The Shut-Ups, FLAP
WHEN: Friday, Jan. 20, 9 p.m.
WHERE: Ciné
HOW MUCH: $10
Like what you just read? Support Flagpole by making a donation today. Every dollar you give helps fund our ongoing mission to provide Athens with quality, independent journalism.