Editor's note: To kick off Flagpole's year-end music coverage, we reached out to a bunch of Athens musicians to ask about their favorite albums, concerts, moments and movements of 2019, as well as general thoughts on the past 12 months in music. Next week, we'll reveal our writers' favorite local albums of the year.
John Fernandes (Cloud Recordings)
Favorite new albums:
1. Sarah Louise: Nighttime Birds and Morning Stars
2. Joseph Allred: O Meadowlark
3. Axxa/Abraxas: Get Weird or Die Boring
4. JAB: Erg Herbe
5. Jeremy Kiran Fernandes: Seadust Mercury Dream
6. Isasa: Insilio
7. Immaterial Possession: Good Luck
Favorite reissues:
1. David Behrman: On the Other Ocean
2. Ariel Kalma: Nuits Blanches au Studio 116
3. Michael O'Shea: Michael O'Shea
4. Daphne Oram/Vera Gray: Listen, Move and Dance
5. Horace Tapscott with the Pan-Afrikan Peoples Arkestra: Live at the I.U.C.C.
6. Marion Brown: Three for Shepp
7. Robert Turman: Flux
8. Terry Riley: A Rainbow in Curved Air
9. Alastair Galbraith: Morse
John Norris (Thunder O[h]m)
If my past musical year has a unifying theme to it, it would be this: further and wider exploration of different musical genres. On a spectrum of "out there" all the way to "in the groove," with Thunder O(h)m's improv musical/cerebral/mathematical possibilities on one side and simple, direct blues and rock roots—i.e., "body music," which has been a REAL hoot to return to, this being the type of music I grew up on—on the other end of the spectrum. And acoustic guitar melodies of various historical genres in between.
AC Carter (Lambda Celsius)
Maybe I'm biased here—OK, I'm actually completely biased—but the run of shows and artists that I have gotten to curate has been a major highlight for myself as an audience member. Ad·verse Fest 2019 was more than successful, and I am looking forward to next year. One special moment for me was when Jennifer Vanilla packed out the Caledonia with an insanely hilarious and provocative performance—an artist who I feel bridges the gap between music and performance art for the 21st Century.
In addition, I was thankful to have Go Bar, as now it is coming to a close as the experimental venue. For my own solo project, it helped me grow as an artist and have the space to try out new things, which I think is rare. Go Bar has a special place in my heart. I know it's time to change, but you will be greatly missed!
Seth Hendershot (Hendershot's Coffee Bar)
In 2019, great musical accomplishments happened in Athens.
Nels Cline performed at Hendershot's, and it was amazing. Kenosha Kid released their best album to date. Flicker Bar rebuilt the stage in their live room, and it is outstanding. The construction of a 10,000-capacity amphitheater was announced, and although some are scared, it will be a great boost to the Athens economy. R.E.M.'s longtime manager sang Tom Petty songs on his birthday and had the time of his life. Athens hip hop got bigger and better.
Can't wait for 2020.
Seth Martin (Georgia Dish Boys)
not another place
like this in North Georgia
let's take care of it
Grant and Rachel Evans (Adversary Electronics)
The first time we played Go Bar, there was a 5-foot-tall carrot on the stage. A girl danced on the bar in a shimmery, revealing miniskirt. The PA was practically blown out. There were way too many bands on the bill. Nothing much had changed in the next seven years. Until we heard the rumors bubbling through the cracks of social media: Go Bar was closing. Or something like that. We played there often since that first show. Every show was somehow strange, new—alien. Yet familiar. Under the ever swirling disco ball, anything went. RIP.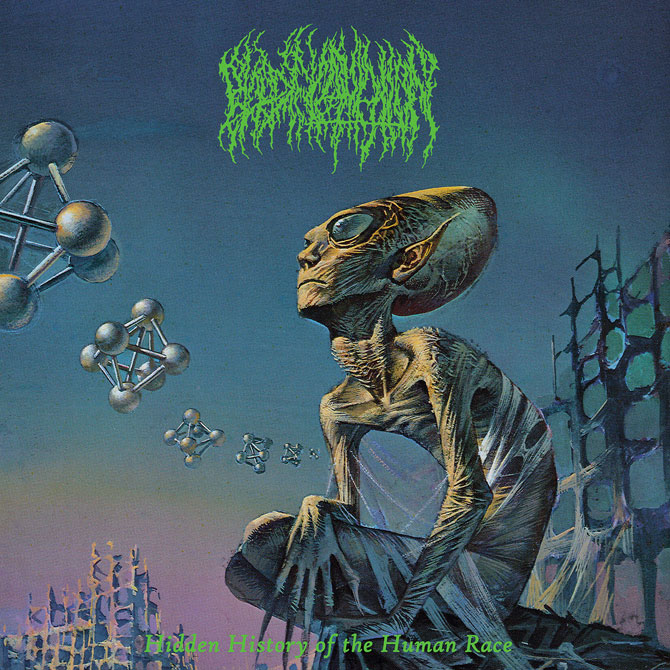 Our year-end list:
1. Lust for Youth: Lust for Youth
2. Pedestrian Deposit: Dyers' Hands
3. Lingua Ignota: Caligula
4. Blood Incantation: Hidden History of the Human Race
5. Mattias Gustafsson: Frånvarande
6. Remnants: Vacant Corridor
7. Skin Graft: Guilt
8. Tomb Mold: Planetary Clairvoyance
9. T. Mikawa/John Wiese/Seiichi Yamamoto: Live at Akihabara Club Goodman/Tokyo
10. The Rita: Magazine Reissue
Cannon Rogers (CannonandtheBoxes)
For independent bands, Athens is a dream come true. That guy who lived down your hall freshman year and spent all of second semester running his trumpet through a fuzz pedal at full volume? His band's playing the 40 Watt next week. And while this allows Athens venues to be a breeding ground for countless compelling and innovative bands—and none of us would change that for the world—it can overshadow the thriving house show scene in town. Local acts like Aldente, Nuclear Tourism and Hoyas played downtown a decent amount this year, but catching any of these bands at one of their now-infamous house shows is a completely different story.
At a Halloween show where Aldente made a surprise performance, nearly 60 people moshed shoulder-to-shoulder in an attic, while just as many filled the lower floor hoping to make it up and support a crowd surfer's leg in the madness. During a show on Dearing Street, I had the pleasure of being pelted with water balloons during Nuclear Tourism's set, only to find they were being thrown from the roof of the house and they had a seemingly endless supply. In the middle of this chaos—which was later put to an end by the Athens-Clarke County Police Department—I couldn't help but notice that no one minded being drenched from the water balloons, being knocked into the mud by an overeager fan in the makeshift pit, or the overall heinous situation we had all gotten ourselves into.
The only thing that matters in that moment, in that living room or backyard or kitchen, is that hundreds of people came out to share an experience that can never be replicated, and not just because all of the couches have to be moved back inside once the show's over. These shows feature artists at their most vulnerable, pushing the crowd away from them with their instruments as they play and figuring out in real time what works and what doesn't with an audience who are going to jump around like their lives depend on it regardless.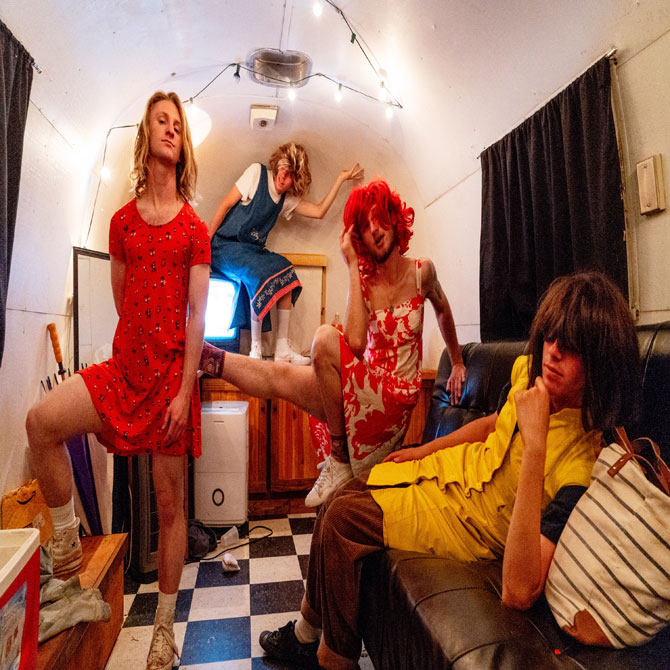 Zeke Sayer (Gypsy Farm)
Favorite recordings:
Donny Knottsville: The Ghost of Don Dada
Georgia Dish Boys: Nine Song Movie
Dream Tent: "Not in Plain Sight"
T. Hardy Morris: "When the Record Skips"
Favorite concert:
Nate and the Nightmares at Caledonia Lounge. I love those dudes and how it always seemed like they were only moments away from an all-out brawl with each other.
Favorite new bands:
Jim Willingham (solo)
Immaterial Possession
Mr. Squiggles
McQQeen
Ancient Ethel
Moloq
Waltz
Emileigh Ireland
10 Shows That (I'm Sure) Were Fire (but I Missed Due to Ever Increasing Work Obligations Related to My Rent Literally Tripling in the Past Three Years but My Wages Staying Largely Stagnant)
One of the best ways I try to support the local music scene is to try and be there. I wasn't for these:
Jan. 16: Pinky Doodle Poodle at Go Bar
Mar. 8: Sydney Morse, Cortez Garza, James of Mosaics at Flicker Bar
Apr. 6: Linqua Franqa, Taylor Alxndr, Lambda Celsius at Nowhere Bar
May 11: Hannah Jones Open Studio, John Fernandes, Goddess Complex at Wonderbarn
Aug. 2: Catenary Wires at Nowhere Bar
Aug. 2: Motherfucker, Multicult, Super Thief, Waltz at Caledonia
Aug. 13: Frankie and the Witch Fingers, Thrüm, McQQeen at Caledonia Lounge
Sept. 20: Tabloid, Harry Carey, Balding, Donny Knottsville At Flicker Bar
Nov. 7 Timothy Eerie, Calico Vision, Hot Fudge at Flicker Bar
Nov. 13: Bao, Health And Beauty, John Bohannon, Garden Portal Pond Band, Johnny Tsunami at Go Bar
Like what you just read? Support Flagpole by making a donation today. Every dollar you give helps fund our ongoing mission to provide Athens with quality, independent journalism.