No, despite the title, this isn't a story on Taylor Swift—though, in spirit that's not too far off. In honor of Valentine's Day, Flagpole asked local musicians and their partners each to name their favorite song as a couple and recall a specific memory to accompany it. Their responses, and a playlist to help you follow along, are below.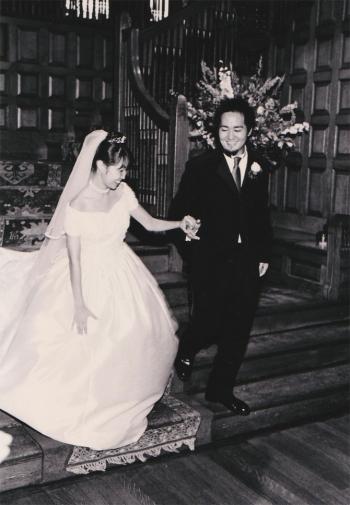 Kaoru and Keiko Ishibashi (Kishi Bashi, Jupiter One): "What a Wonderful World" by Louis Armstrong
We met at a jazz music school and picked this beautiful song for our first dance. It's not a lover's song—it's about giving love to the whole world, which was perfect, because we wanted to share the happy moment with everyone.
Mokah and Knowa Johnson (Athens Hip Hop Awards): "Seven Days" by Mary J. Blige
Knowa and I started out as business associates but quickly became good friends. He was someone I felt comfortable around, and he had proven to be trustworthy. Then, one day while out of town on business, we almost magically saw each other in a different light. The moment was followed by a kiss, and it was like time stopped. On the way back home, "Seven Days" was playing on the radio. It became one of our favorite songs, because it described our experience.
Marie Davon and Andrew Heaton (Powerkompany): "Blood of Eden" by Peter Gabriel
Almost every day, Andrew and I have a new favorite song, so it's difficult to name just one. And we didn't have an official wedding song, since we were married in a very small and short ceremony on the beach in St. Augustine. However, there is a song that Andrew apparently listened to when he realized he couldn't live without me, and that's Peter Gabriel's "Blood of Eden." Back when Andrew used to go on long tours, I would play When in Rome's "The Promise" on repeat. Guess we have an affection for the '80s!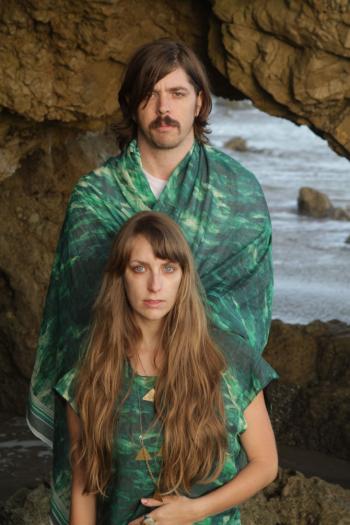 Page Campbell and Dan Donahue (Dream Boat): "If I Needed You" by Townes Van Zandt
There are many songs that are meaningful to us as a couple, but one of the first songs that brought us closer was "If I Needed You" by Townes Van Zandt. When I had a crush on Dan, I recorded a cover of that song in my living room in Athens, and I left the front door open for the sound of the rain outside. He says it "hooked" him! Thanks, Townes.
Jason NeSmith and Kay Stanton (Casper and the Cookies): "Grow Old With Me" by John Lennon
When Kay and I got hitched in 2000, our wedding song was "Grow Old With Me." He wrote it for Yoko in return for her penning "Let Me Count the Ways" for him. The song itself is a declaration of unconditional love: "Whatever fate decrees/ We will see it through/ For our love is true." In John's last major interview, he talked about the high divorce rate being largely because couples don't make the effort to work through the inevitable rough patches. We are each lucky enough to have parents who are still married—they taught us a lot about cultivating a lifetime relationship.
Rachel and Grant Evans (Quiet Evenings): "Gymnopédie No. 1" by Erik Satie
In the summer of 2008, we moved into our first apartment and were married in secret, after which we retreated to a north Georgia cabin aptly named "Endless View" for several days with our new black kitten and a bottle of strong German absinthe. The music of Satie accompanied us, as well—specifically, the Gymnopédies—and became something of a soundtrack to our intentional isolation and newfound freedom.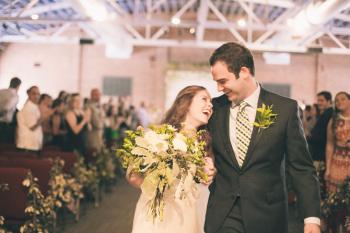 Jodi and Gresham Cash (Flagpole, Oak House): "Impregnable Question" by The Dirty Projectors
We got married on Aug. 9 of last year. Gresham is truly an amazing musician, but among his best gifts is his ear for arrangements. He chose and arranged the music for our ceremony. Gresham bought me Swing Lo Magellan for Christmas before we were engaged, and "Impregnable Question" quickly became one of "our songs." At the wedding, three of our very talented friends performed the song on strings. Now, the song has even more significance, because it was played at one of the happiest and most exciting moments of our lives.
Like what you just read? Support Flagpole by making a donation today. Every dollar you give helps fund our ongoing mission to provide Athens with quality, independent journalism.