Aside from giving students and townies alike yet another reason to throw back a few cold ones while soaking up some hot sounds, AthFest, which takes over downtown this week, functions as a crash course for outsiders on the current state of the Athens music scene. Whether you're a former resident in town for the first time since last summer or a first-time festival attendee curious about Classic City culture, you've got a whole lot of music to catch up on.
If you're reading this, you're likely familiar with the marquee names playing the festival—names like Reptar, Kishi Bashi and Drivin' N Cryin'. (Even if you're not, you can turn to the AthFest program stuck smack-dab in the middle of this week's print Flagpole to get better acquainted.)
But as excited as we are about the headliners, we figured we'd dive into the deep end of the fest's schedule to preview some of the lesser-known local acts and showcases (14, to be exact, in honor of the current calendar year) that we're most pumped to catch—and that you definitely shouldn't miss. Below, Flagpole's music writers, along with a couple of well-known local musicians, explain those picks. [Gabe Vodicka]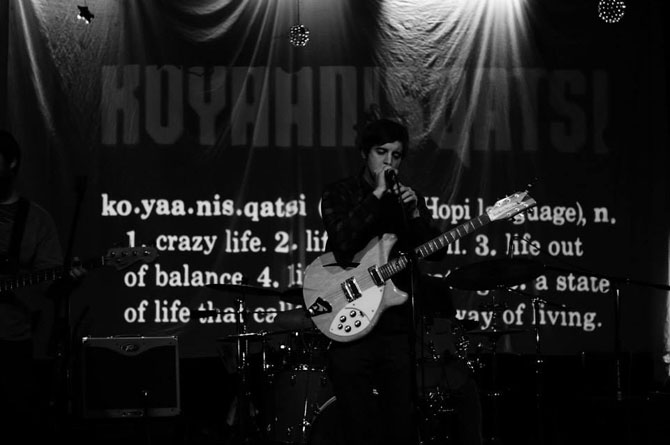 Brothers
9 p.m. Friday, Georgia Theatre Rooftop
After a few years of development, Brothers came fully into its own with last year's Street Names EP. Like a bout of déjà vu, the band's softly focused sound is immediately recognizable but hard to pin down. The feeling is one of having been in this place before, but the context is different even if the signifiers are the same. Certain easy nametags apply to Brothers: dream-pop, indie rock and, to a much lesser extent, shoegaze. Words that don't apply: common, trite, unnecessary. [Gordon Lamb]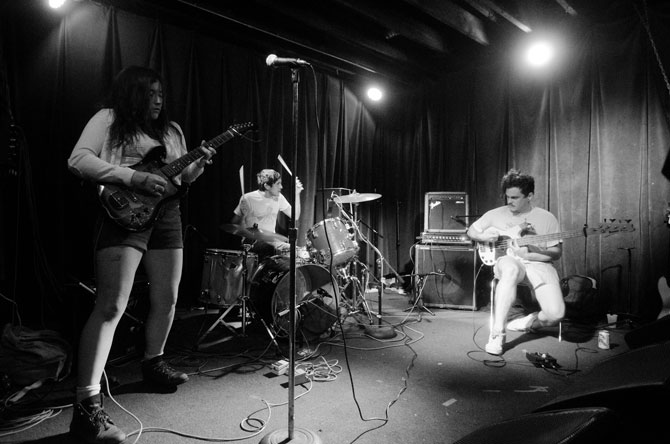 Shade
10 p.m. Friday, 40 Watt Club
A violent and volatile mix of post-rock, psych and noise, Shade sounds like nothing else in Athens right now. Every song is drenched in layers of fuzz and distortion; every sound bleeds into the next with reckless abandon. If you weren't paying attention, it might sound like pure chaos. But make no mistake: This trio's tense and overwhelming atmosphere is carefully, masterfully crafted. Coming into AthFest on the strength of the great Pipe Dream LP, Shade is destined to be one of the loudest and most engaging highlights of the weekend. Wear earplugs for maximum enjoyment and safety. [Nathan Kerce]
murk daddy flex
10:45 p.m. Friday, 40 Watt Club
The best calling card in the world is taste plus talent. Those two factors contribute highly to the music of Terence Chiyezhan, a.k.a. murk daddy flex. Chiyezhan's understated personality and unassuming public persona seems to directly inform the uber-confident, compelling music he makes. Whether scrounging samples from some forgotten record bin, creating space-place-worthy beats or stewing it all together with a sense of urgent relaxation, murk daddy flex makes essential music for the new now generation. [GL]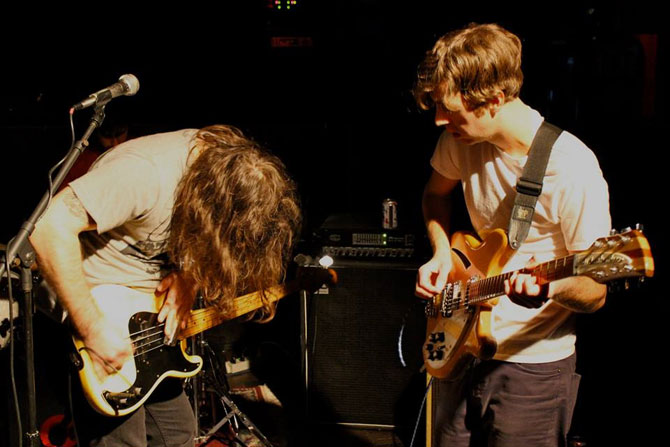 Deep State
1 a.m. Friday, Little Kings Shuffle Club
Songwriter Taylor Chmura fronts this punchy, punky local garage-pop group, which recently released a surprise gem of an EP, Bein' Mean. The live band shares members with several other notable local acts, including Brooklyn transplants Little Gold and the aforementioned Brothers, but don't call it a supergroup—this is Chmura's rock and roll baby through and through. [GV]
Nicholas Mallis & The Borealis
7 p.m. Saturday, Hull Street Stage
It is to my own shame that I ignored Nicholas Mallis' former band, Yo Soybean, for so long simply because of its name; Mallis, who is among this town's best songwriters, can twist a lyric and pick a trebly riff with the best of them. His new band, The Borealis, is set to release its first album, Golden Age Vanity, in July. The record pulls from the twin initiatives of surf-rock and the great American songbook. Word on the street is there will be some pre-release copies of Golden Age Vanity available at the group's AthFest performance. [GL]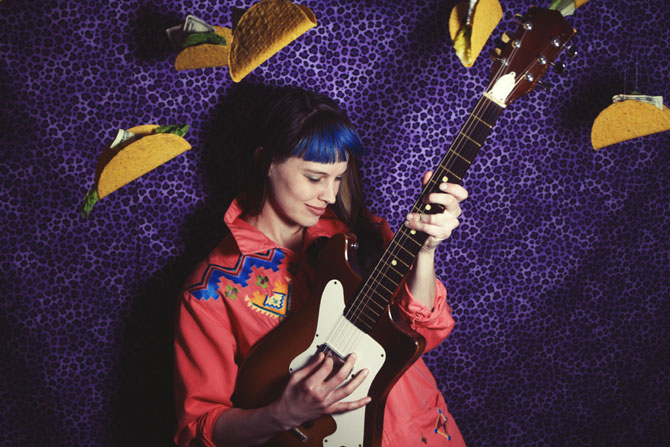 Ruby the Rabbitfoot
8:30 p.m. Saturday, Hull Street Stage
Having recently played a handful of high-profile gigs on the West Coast and plenty of shows in the region, Ruby the Rabbitfoot—fronted by local songwriter Ruby Kendrick—is apt to offer an especially polished set of infectious pop tunes Saturday. Ruby's New as Dew, released earlier this spring on Athens' Normaltown Records, has acquired considerable national attention because of a strong lead-off single in "Ways." Rave reviews don't lie; Ruby's silky voice out in front of mellowed-out arrangements make for a perfect summer-soundtrack combination. [Dan Mistich]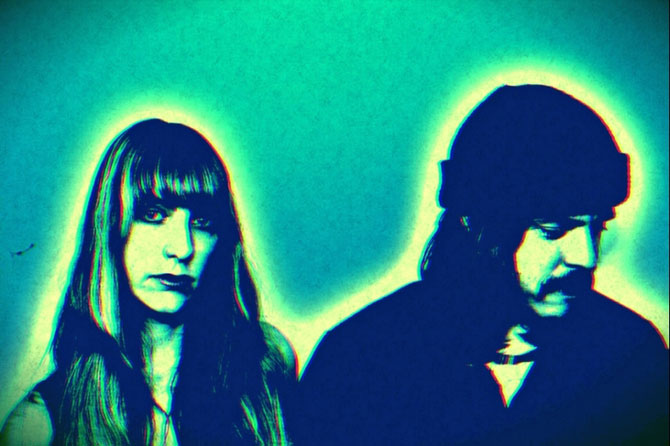 Dream Boat
9:30 p.m. Saturday, Hendershot's Coffee Bar
Page Campbell, Dan Donahue et al's majestic space-folk hits me like nothing I ever hear—weird, amazing sounds all over staggeringly good songs. The debut was full of instant classics, and the song they just put out from their upcoming album, The Rose Explodes, is another beautiful killer. Thayer Sarrano's on this bill, too. You can't lose. [Dave Marr]
Programs
9:45 p.m. Saturday, Georgia Theatre
The Athens scene has featured an increased electro-pop dimension as of late. Thanks largely to the group's debut EP, released late last summer, Programs have been garnering a great deal of praise for their '80s-inspired sound. Locals Robby Casso and Dillon McCabe make up the core of the dynamic outfit, but the group has recently expanded its live operation to become a five-piece ensemble whose rapturous live performances are more than capable of seducing your heart and limbs. [Dan Mistich]
Wild of Night
10 p.m. Saturday, Go Bar
Wild of Night is ethereally odd and unique, the music melodic and meandering in the best way, with lots of interesting vocal arrangements, cool keyboards and drum machines, as well. I recently saw them mesmerize and confound a large audience at an opening gig at the 40 Watt, and that's a good sign. Not the most easily digestible music, but worth the effort. [Andrew Rieger]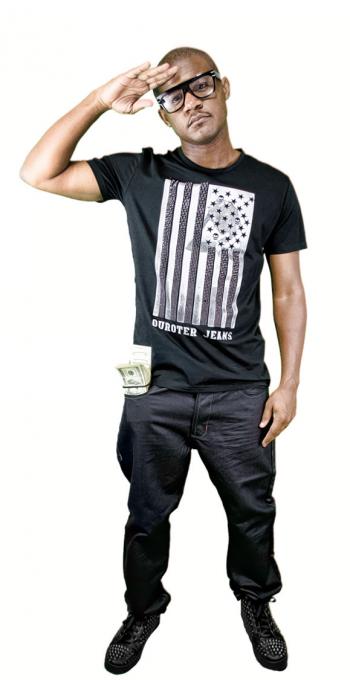 The Many Faces of Athens Hip Hop
10 p.m. Saturday, Ciné
This year marks the first time AthFest has hosted an official hip hop event, and really, it's about damn time. Though it has been largely underrepresented outside certain circles until quite recently, Athens has long been home to a tight-knit and talented rap and R&B community. Promoter Montu Miller organized and hosts Saturday's showcase, which features up-and-coming MCs like Tony B, Blacknerdninja and Big Body. [GV]
Shehehe
12 a.m. Saturday, Flicker Theatre & Bar
Arena-punks Shehehe have settled into a strong and sustainable groove after a couple years of sonic shifts and membership adjustments. Notably, the group recently recorded an anticipated upcoming sophomore LP with engineer Phillip Cope of Savannah art-metal outfit Kylesa. Midnight on a Saturday is the perfect time to catch the band, which traffics in fist-pumping choruses and chunky guitar leads. [GV]
DIP
12 a.m. Saturday, Go Bar
DIP is what the Beastie Boys' Paul's Boutique might have sounded like if Mike D and company had grown up in Georgia and known an additional 25 years' worth of pop culture mayhem. From core members Parks Miller and Christopher Grimmett (with help from Noah Ray, who makes the beats) comes music that sounds like a perfect parody of a genre that hasn't been invented yet. The group's AthFest show will be the usual hyped-up affair, with an added touch: the unveiling of the life-size Dip Decryptor. [Marshall Yarbrough]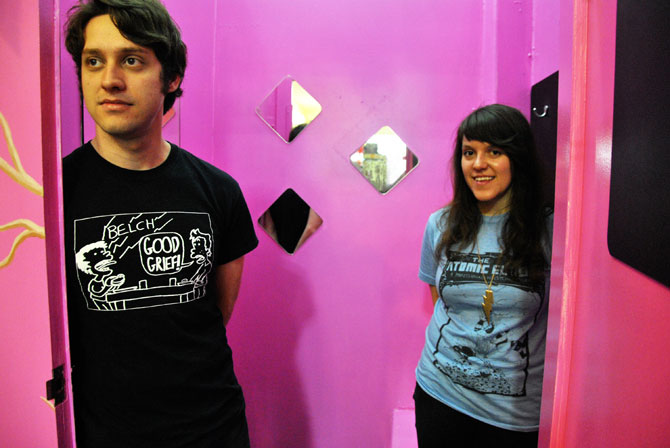 Eureka California
12 a.m. Saturday, Little Kings Shuffle Club
Eureka California is a barebones duo with a big sound, a testament to just how much you can get out of a few basic elements. Jake Ward and Marie Uhler play two-minute rock and roll songs. They write verses that are catchier than most bands' choruses. This is rock music made timeless, the kind of thing you find on a cassette stuck under your car seat and keep in the deck for hours. It's what Ward is talking about when he sings, "This ain't no A-side/ But it sure ain't no B-side"—that eternal place in between. [MY]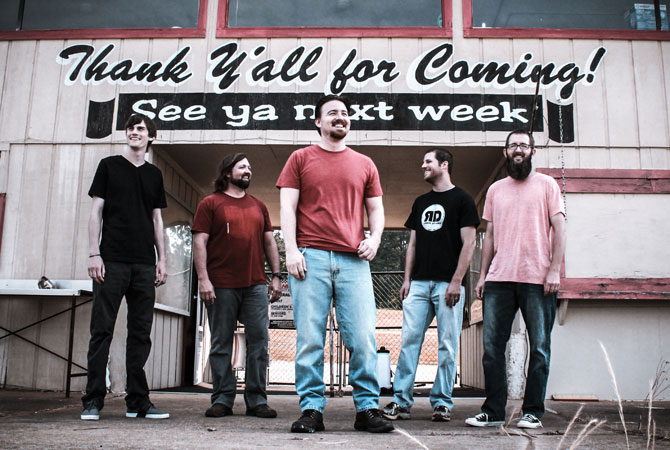 The Salt Flats
12:45 a.m. Saturday, Max
Local songwriter Eli Truett began The Salt Flats as a recording project nearly three years ago, but it's only recently that the band has coalesced into a force on the scene. For a taste of what to expect, check out the group's debut LP, Testing, on Bandcamp. The album finds Truett—whose singing voice is not dissimilar to that of fellow sly sad guy Beck—first paying homage to some key influences and ultimately transcending them. Still, if you need a reference, fans of The National and that band's sweeping, stadium-indie ilk will find a lot to like. [GV]
Like what you just read? Support Flagpole by making a donation today. Every dollar you give helps fund our ongoing mission to provide Athens with quality, independent journalism.