As the 10th anniversary of Knoxville, TN's adventurous music extravaganza known as Big Ears approaches (Mar. 30-Apr. 2), Flagpole would like to take a moment to reflect on the festival's impact over the last decade plus. Big Ears is unique not just because of the detailed, eclectic curation, but because the whole town becomes a playground for the avant-garde—for music that is not just heard, but felt. And experienced.
This year, once again, there is no shortage of impressive acts including jazz icons William Parker, Joe Lovano, David Murray, and 10 (!) different sets from NYC composer and saxophonist John Zorn at the beautiful Tennessee Theatre. Electronic music pioneers Morgan Subotnick and Phill Niblock will be featured, as well as a healthy dose of interesting, creative music from all over the world. And of course, it's worth noting the additions of David Byrne, Bela Fleck and Calexico.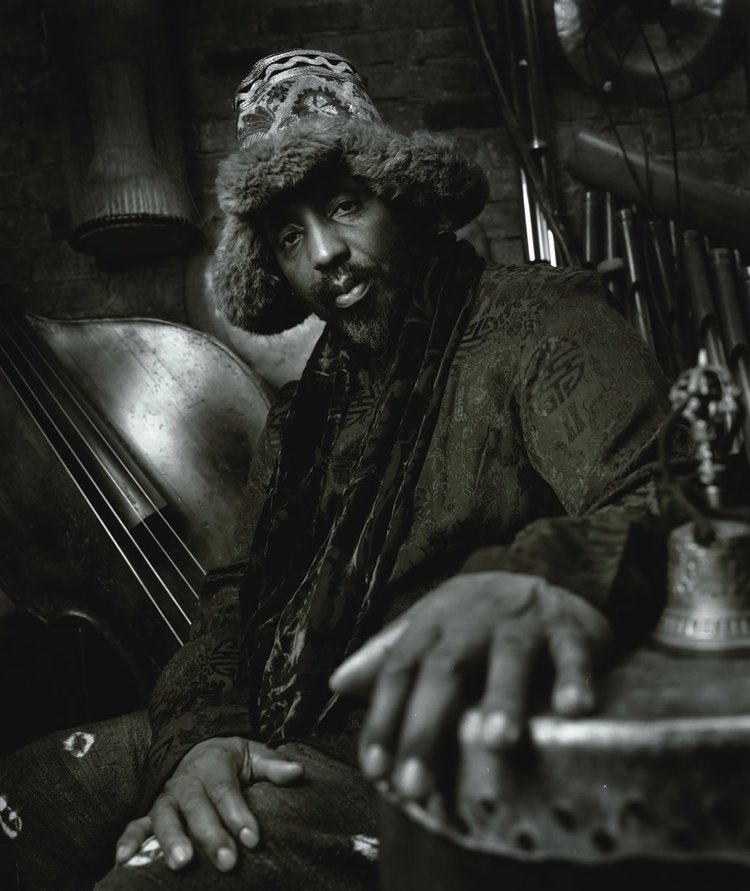 In celebration of the 10-year milestone, let's take a look back at highlights from each year's festival. In 2009, promoter Ashley Capps utilized his resources in his hometown of Knoxville to feature a series of shows around town, including Phillip Glass, Negativland and an amazing ambient jazz trio from Australia called The Necks. 2010 went for broke with the larger, more mainstream acts like Vampire Weekend and The National, and additionally hosted minimalist legend Terry Riley as an artist-in-residence. Unfortunately after 2010, the festival had to retool and take a few years off. However promoters came roaring back in 2014 with a musical feast of epic proportions. Television, Tim Hecker, Lonnie Holley, John Cale, Hailu Mergia, Steve Reich and many others graced no fewer than 10 stages during that long weekend.
2015 saw the festival grow with amazing sets from Swans, The Bad Plus and Kronos Quartet in configurations with Laurie Anderson, Bryce Dessner and Rhiannon Giddens, while 2016 provided a fantastically diverse lineup including Faust, Yo La Tengo & Lambchop, Anthony Braxton, Kamasi Washington and Sunn O))). Norwegian performers such as Supersilent and Nils Økland highlighted the 2017 jamboree along with Henry Threadgill, Wilco and electro-acoustic supergroup Musica Elettronica Viva.
Big Ears 2018 returned with an embarrassment of riches, so to speak. This was a year of "bucket list" performers to see, including masterful vocalist Diamanda Galas, Evan Parker, Kid Koala, Arto Lindsay, Roscoe Mitchell, Cyro Baptista and fabled free percussionist Milford Graves. 2019 continued the tradition of providing an abundance of quality avant acts featuring Mary Halvorson, Art Ensemble of Chicago, Harold Budd and Joan La Barbara as some of the notable standouts.
Obviously, a pandemic derailed the festivities for a few years, but Big Ears was finally able to triumphantly return last year to a sold out crowd, with Patti Smith, Sparks, 75 Dollar Bill and Alabaster DePlume serving as just a few of the highlights.

That's 9! And if this year's festival is anything like the previous years, it is sure to be a wonderful opportunity to hear deliciously.
Big Ears takes place at various venues in Knoxville, TN from Mar. 30-Apr. 2, 2023. Visit bigearsfestival.org for the full lineup.
Like what you just read? Support Flagpole by making a donation today. Every dollar you give helps fund our ongoing mission to provide Athens with quality, independent journalism.