Niño Brown, moniker of Athens musician Cortez Garza, has been dropping a steady stream of singles and music videos over the last two years while continuing to work on a promised full album release. Today Garza shares a new video for the single "Dizzy," which you won't catch on the aforementioned album and is meant to stand alone.
"When I initially wrote the song, I was intentionally trying to write rap bars over an acoustic guitar. After I wrote the verse, I came up with the hook which has a more pop punk feel to it, but there's a chord progression at the end of the chorus that I added that reminded me of a more grungy sound which I'd been listening to a lot. Overall this song to me is the epitome of genre bending," he says. "As far as the video goes, I definitely watched a bunch of '90s performance-oriented music videos for inspiration."
The setting of the video for "Dizzy" is Japanski Studio, where Garza has been recording since 2007 when it was owned and operated by Abe Tamisin. Now rebuilt and operated by Abe's brother Matt Tamisin, the studio has remained a constant in Garza's wide-ranged music career. Garza explains that the two of them do all the mixing and mastering of his tracks themselves. The video captures an organic energy by providing a view directly into the space where not only the song was made, but where Garza has built and rebuilt himself as an artist over the years.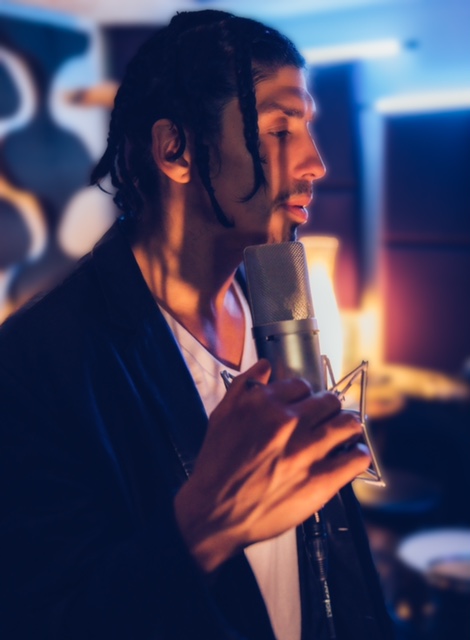 "Matt and I have become really good friends over the years and together, through trial and error, have developed and honed our skills as producers. We communicate effortlessly and rarely disagree when it comes to our choices in terms of production," he says.
Featured on the genre-bending track is Athens hip-hop artist Tino Swain, who goes by Quezzy Poet. Swain has featured on previous tracks with Garza and emphasizes that bridge between musical styles. Garza says that Swain's verse is his favorite part of "Dizzy," creating a perfect blend of emo and hip hop.
"I've learned so much about what I'm capable of from working with him, and he's so generous and unpretentious, so it's really easy to focus and be in the moment. Every time I've ever been in doubt about what I'm doing or what a song needs, I just call him and he takes things to the next level," says Garza.
It's safe to say that there will be more music, and more collaborations, coming from Garza this year, and this video is a strong start. Keep up with Niño Brown on Instagram and Youtube.
Like what you just read? Support Flagpole by making a donation today. Every dollar you give helps fund our ongoing mission to provide Athens with quality, independent journalism.