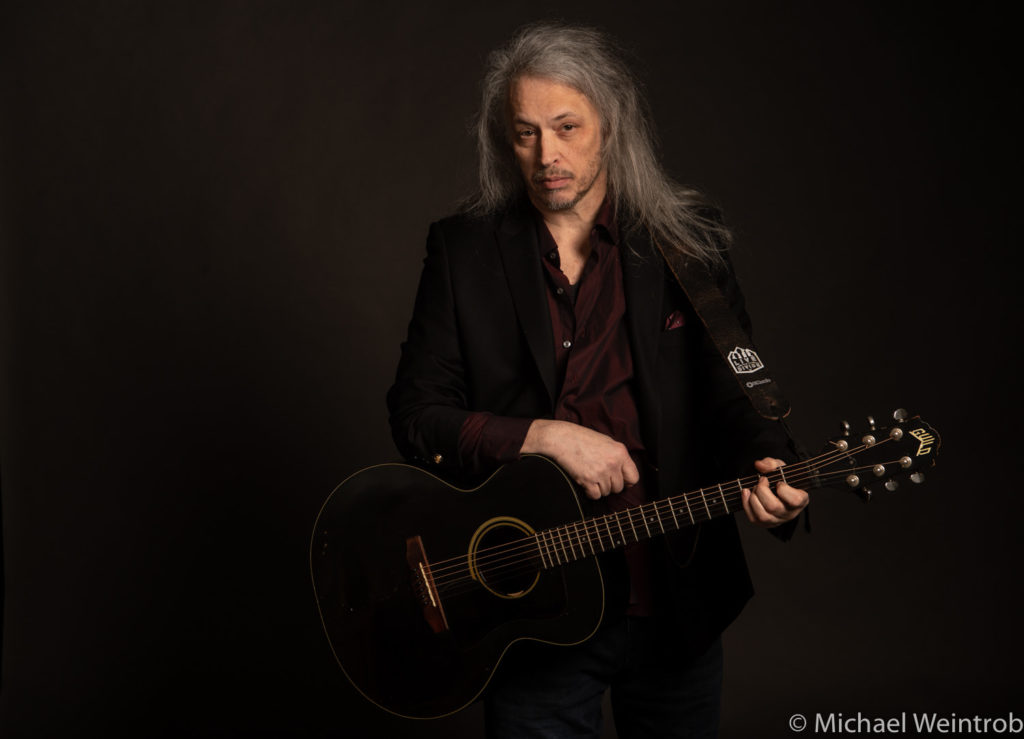 Sad news arrived over the weekend that Daniel Hutchens, co-founder of Bloodkin, died at the age of 56 on Sunday, May. 9 surrounded by family and friends after suffering a massive stroke. As an active member of the Athens music scene for the past three decades, his presence will be sorely missed. 
Below is an official press release from publicist Patrice Fehlen.
It is with profound sadness that we announce the passing of our brother in music, Bloodkin co-founder Daniel Hutchens. Danny died in Athens, GA on Sunday, May 9th surrounded by family and friends after suffering a massive stroke. Words can not express our grief over the loss of Danny or the love we had for him. His influence in our lives, the lives of his fans and the greater music community will live far beyond his brief but beautiful time on this earth. As one of his generation's most prolific and soulful songwriters, his words will resonate as a rock 'n' roll poet for generations to come.
Friends since early childhood and bandmates for over 35 years, Bloodkin co-founder Eric Carter refers to their friendship and partnership as, "A combination of brothers and an old married couple. And through all the ups and downs, our first priority was our baby, Bloodkin. When we cut through the excess and the bullshit, it was always about the damn song and we got a LOT of them. THAT was our thing and I'll never find something like that again."
Danny's longtime music collaborator and close friend David Barbe shared, "It is with feelings beyond sadness that I face the passing of Daniel Hutchens. This is an extremely painful loss for the music community, and his friends and family. Danny was a brilliant, but underappreciated, artist. The people who make the music knew, though. A musician's musician. An artist's artist. Danny's voice was sweet and soulful. His songs were honest, came from the heart, and connected with people in a way that made his fans feel like they really knew Danny and that he knew them. He poured himself into his creativity to the point that the line between the artist and the art was indistinguishable. Danny was one of my closest friends and musical comrades; a kind, generous soul who had love in his heart for everyone he encountered and was universally loved in return by everyone who knew him. I am struggling to process the void of not having him in my life. I am grateful to have had him for as long as we did and am honored to have been a part of his musical journey."
Dave Schools of Widespread Panic said, "And just like that life ends. I was lucky to have known Danny for so long and working with him was an honor I'll always treasure. I can't begin to describe the many lives he touched. Listen to the man's work. And to quote Danny after a particularly potent take of a song in the studio: 'You're welcome humans.' "
The vanguard of the Athens, GA music scene, The Flagpole Magazine once said of Danny, "Singer/songwriter Daniel Hutchens' soul-inflected vocals and his knack for moving lyrics are as powerful as ever. [His lyrics explore] the idea that love survives separation, the feeling that friendship is stronger than the miles, physical and spiritual, that divide us."
AQUARIUM DRUNKARD has written of Danny, "I put his catalog right up there with the likes of Townes Van Zandt, Alejandro Escovedo and Steve Earle in terms of truly capturing the nuances of humanity, both the light and the dark, in song… [Hutchens] is a national treasure."
Thank you from the bottom of our hearts for all the thoughts and prayers from the many lives that he touched with the soul of his music and passion of his spirit. Throw on your favorite Bloodkin album and play it WAY TOO LOUD!
Like what you just read? Support Flagpole by making a donation today. Every dollar you give helps fund our ongoing mission to provide Athens with quality, independent journalism.