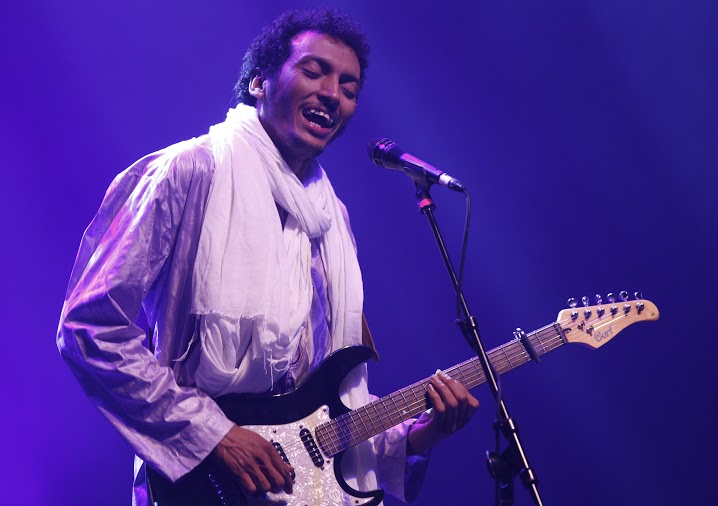 Photo Credit: Joshua L. Jones
Part of the way through Bombino's set on Thursday night, his bassist told the audience that the Tuareg guitarist was under the weather. Could have fooled me. Though the acoustic bits at the beginning of the set had some trouble competing with noisy bar patrons at the back of the room, Bombino's virtuosic riffs were so mesmerizing that even he seemed to get lost in the blaze. Music in Athens can sometimes feel like a museum of itself, but Bombino's imported tishoumaren six-string shredding proved absolutely vital, evocative even though I couldn't understand a word of his lyrics. I can only imagine what he would have sounded like at 100 percent. [Adam Clair]
Angel Olsen mentioned early in her set Friday night that her mind had been elsewhere lately, but wherever it was, it didn't seem totally present at the Georgia Theatre. Olsen's rich, plaintive voice and achingly pensive lyrics were a through line for a sonically varied pile of songs, and as they bounced between noise and twang and balladry, her focus seemed to shift in and out.
Though she's been playing a similar set for a few years now—to the point that she might literally be able to sleepwalk through it—her intensity only came to the fore during some of her grungier songs. On the more sullen numbers, she seemed more bored than thoughtful. It shouldn't be too hard to sadden a room full of mostly twentysomethings, but Olsen's disaffection sealed her set in a stubborn blister pack. It was a stark contrast to the commanding presentness of Julianna Barwick's preceding solo performance. [AC]
Due to rain, the shows scheduled to take place on the Georgia Theatre rooftop Friday were moved across the street to The Globe. The bar's cozy upstairs area proved a good fit for locals Thayer Sarrano and WANDA. Sarrano rocked through a heavier-than-usual set featuring a new, stripped-down trio, and WANDA's spotless surf-pop set, featuring the captivating vocals of Avery Leigh Draut, cemented them in my mind as one of the most exciting bands currently operating in town. [Gabe Vodicka]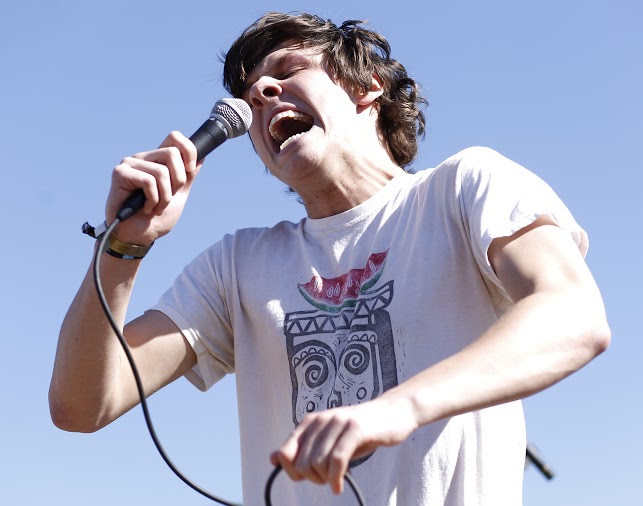 Photo Credit: Joshua L. Jones
Slingshot's Saturday day show at Creature Comforts featured a nicely curated lineup of local music (with the exception of Brooklyn-based Dirty Dishes) that made for a great sunny-day-drinking soundtrack. The Hernies delivered a winking set of riffy indie rock that owed equally to Pavement and CCR; Juan de Fuca's Jack Cherry has taken the title of Athens' most intense post-punk frontman away from Muuy Biien's Josh Evans; and T. Hardy Morris, of course, always delivers. [GV]
Baton Rouge-based producer Suicideyear played an impressive if somewhat standard DJ set at Slingshot Saturday night at the Georgia Theatre. As a recent signee to Daniel Lopatin's innovative electronic label Software Recording Company, Suicideyear is known for his unique and moody take on instrumental trap music. His set was a love letter to hip hop artists who have inspired his work and featured multiple deep mixtape cuts from artists like Chief Keef, Sicko Mobb and Future.
Despite his on-point track choices, it was slightly disappointing to see how little Suicideyear's set tapped into his own wealth of original material or his various collaborations with rappers like Yung Lean and Rome Fortune (who was in attendance for the festival this weekend). Even though Suicideyear chose to not heavily showcase his own work, his set was fun and his onstage mixing, along with some creative transitions, successfully maintained the intriguing air of melancholy that pervades the rest of his solo catalog. [Nathan Kerce]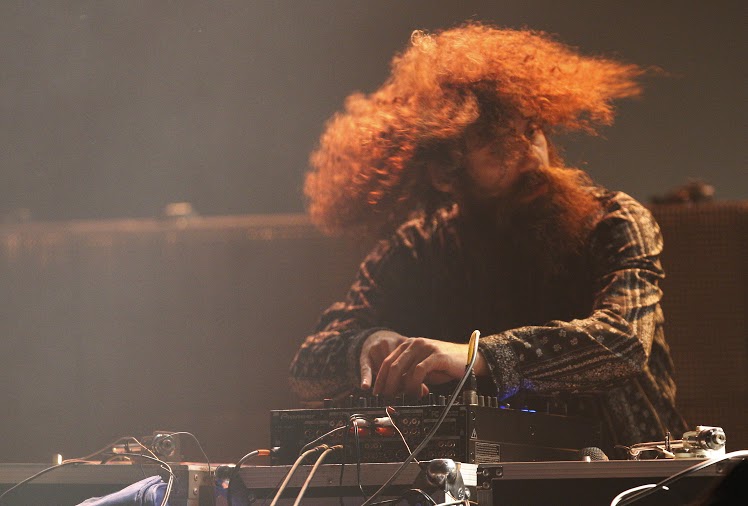 The Gaslamp Killer's set was meant to serve as an opening act for the newly reformed version of Crystal Castles but ended up feeling like the main event of the entire Slingshot weekend. At a breakneck pace, Killer blasted through an hourlong mix of hip hop, heavy bass music and countless other genres without ever losing steam. The set opened with several different Kendrick Lamar mixes that were accessible and got any Gaslamp Killer newcomers sufficiently pumped up before things took a turn into a more abrasive electronic section that pushed some sections of the crowd into borderline mosh-pit territory.
Killer's live DJing skills were a sight to behold as he seamlessly switched between utilizing a mixer, an iPad, his Macbook and live scratching on turntables. The frequent, frantic movements across the table to different pieces of equipment kept the energy high, and Killer's strong hype-man voice and off-the-wall, deeply personal banter seemed to turn what was originally a sea of people waiting around for Crystal Castles into a horde of hardcore Gaslamp Killer fans. [NK]
Whatever you make of the actual jokes in comedian Moshe Kasher's routine—and to be sure, a good 80 percent of them seemed to involve ejaculation in some way or another—his comedic deftness is a sight unto itself. He traipsed seamlessly between his act and some nimble crowd work, while his confidence and energy maintained his charisma between punchlines and insults. Now that Kasher is an established comedian, his background as a skinny Jewish kid growing up in a mostly black part of Oakland provides only so much mileage on its own, but Kasher is mindful of his roots. He closed the set with a dramatic reading of a letter a 14-year-old Kasher wrote to the first girl who broke his heart, expertly interpolating with self-deprecation and context for the mostly forgotten early-'90s West Coast hip hop slang that littered the letter. No frontin': His explication had the whole room sprung. [AC]
Check out a Slingshot photo gallery here.
Like what you just read? Support Flagpole by making a donation today. Every dollar you give helps fund our ongoing mission to provide Athens with quality, independent journalism.