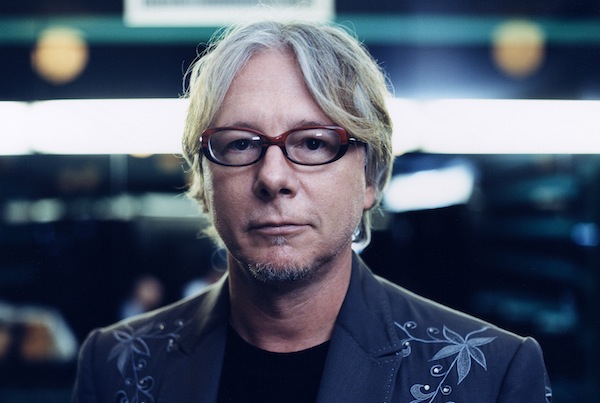 Photo Credit: Anton Corbijn
Athens Facebook was duped over the weekend by an article claiming that R.E.M. bassist Mike Mills is the highest paid musician in the world.
Here's the article (in full, so as to avoid sending the sketchy website behind it any more clicks).
It's been a rough year for the musician, but at least he has his millions of dollars to ease the pain. 56-year-old Mike Mills has taken the No. 1 spot on People With Money's top 10 highest-paid musicians for 2015 with an estimated $82 million in combined earnings.

UPDATE 23/03/2015 : This story seems to be false. (read more)

Mike Mills tops annual list of highest-paid musicians

In 2012 it looked like the musician's spectacular career was winding down. Suddenly, he was back on top. People With Money reports on Sunday (March 22) that Mills is the highest-paid musician in the world, pulling in an astonishing $82 million between February 2014 and February 2015, a nearly $50 million lead over his closest competition.

People With Money's factors

In compiling this yearly list, the magazine considers factors such as upfront pay, profit participation, residuals, endorsements and advertising work.

The American musician has an estimated net worth of $245 million. He owes his fortune to smart stock investments, substantial property holdings, lucrative endorsement deals with CoverGirl cosmetics. He also owns several restaurants (the "Fat Mills Burger" chain) in Washington, a Football Team (the "Orange Angels"), has launched his own brand of Vodka (Pure Wondermills – US), and is tackling the juniors market with a top-selling perfume (With Love from Mike) and a fashion line called "Mike Mills Seduction".

The ranking is significant for many Mike fans, who have been waiting for his triumphant return to the glory days for what seems like a lifetime.
Now, here are a few true facts about Mike Mills and the world in general:
* Mike Mills made less than $82 million dollars last year.
• Mike Mills is probably not even the highest earning musician in Athens. (I suspect that honor goes to somebody in Widespread Panic—which is still together and touring—depending on whether Kevin Barnes sold any songs to theme restaurants last year.)
• Mike Mills does not endorse Cover Girl, nor any brand of cosmetics. (Stipe might, if he wasn't so Gen-X-y and concerned with selling out.)
• There is no such football team as the "Orange Angels." If Mike Mills owned a sports team, it would be baseball.
• Mike Mills does not own a burger chain. There is another Mike Mills who owns a BBQ restaurant.
• Mike Mills does not own a brand of vodka.
• Mike Mills does not have a top-selling perfume. The "juniors market" has never heard of Mike Mills.
• Mike Mills does not have a fashion line called "Mike Mills Seduction," although it would be awesome if he did.
MediaMass purports to be a site that mocks mass media as well as media consumers, but in reality it is clickbait designed to make money.
It's one of numerous sites that have popped up to take advantage of human beings' propensity to share things on Facebook without reading them first. These sites often label themselves as "satire," but usually are not very funny, and thus are often confused with real news, especially if the article's contents jibe with the sharer's worldview.
MediaMass isn't so much a news site as a brilliant SEO play. It plugs celebrity names into boilerplate news stories that end up ranking very highly on Google. For any celebrity, you can find a story claiming they're dead, expecting a baby, newly single, putting out a new album, "going Gangnam Style," getting married, having their nudes leaked, or nominated for Time's Person of the Year.
Happily, Mike Mills is still alive, and his nudes have not been leaked.
Like what you just read? Support Flagpole by making a donation today. Every dollar you give helps fund our ongoing mission to provide Athens with quality, independent journalism.