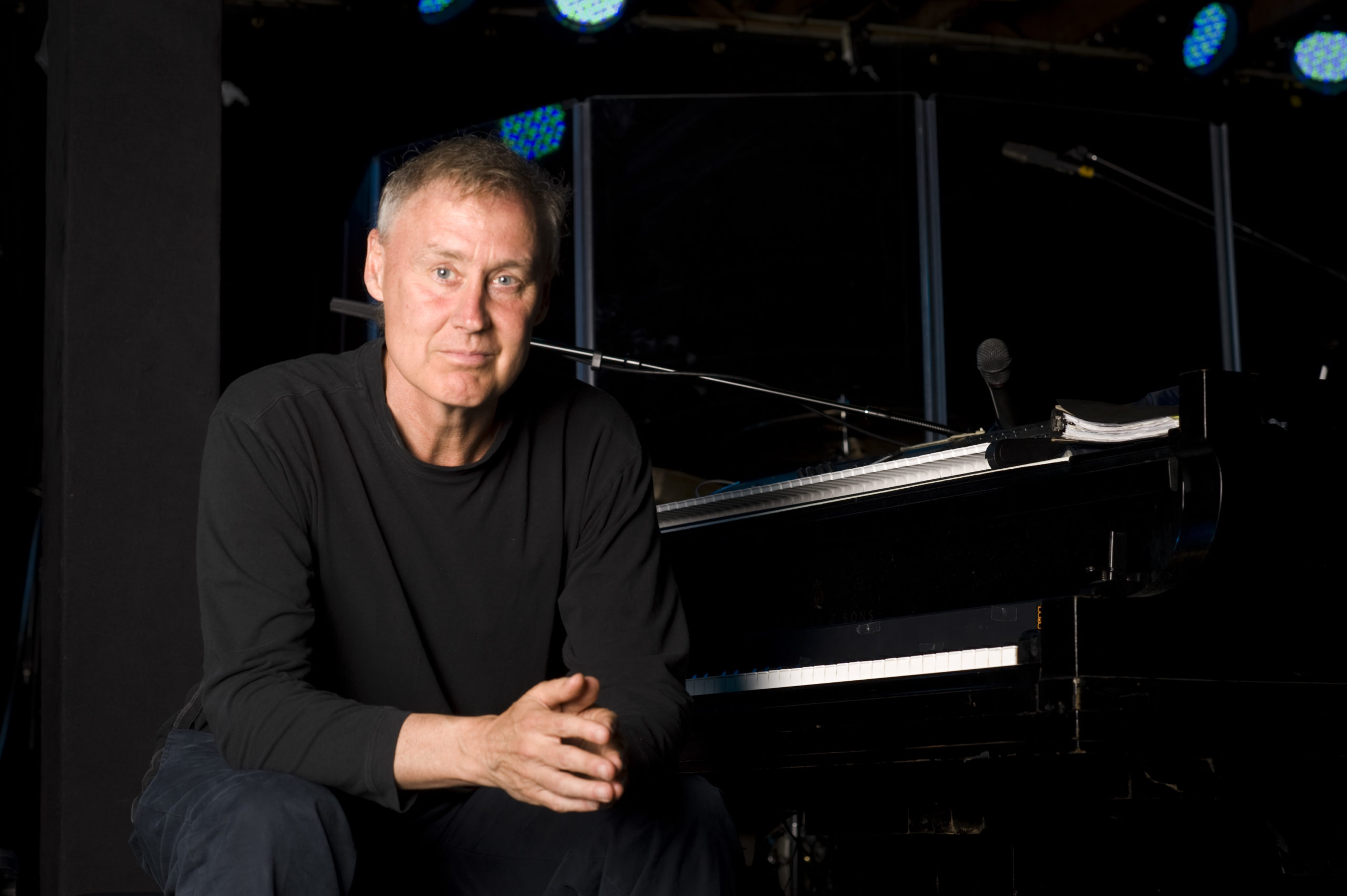 Bruce Hornsby played the Georgia Theatre Monday night. Two Flagpole correspondents were there, and offer their takes below.
Joe VanHoose: Let's just get this disclosure out of the way: John McGinty and I aren't diehard fans of Bruce Hornsby. Our knowledge includes the three songs you probably know ("The Way It Is," "Mandolin Rain" and "Valley Road") and three days' worth of watching Hornsby videos on YouTube.
Johnathan McGinty: I thought Mike and the Mechanics sang half those songs.
JV: That's OK, though. Hornsby has reinvented himself a few times over. He played a while with Ricky Skaggs and spent several years with the Grateful Dead. Now he's running around with a new backing band, The Noisemakers, which is part The Range (his longtime band) and part Chess Boxer (former members of Cadillac Sky). Chess Boxer opened for Hornsby Monday night at the Georgia Theatre. They may even share a tour bus.
JM: Now, Chess Boxer wasn't bad. They played the fiddle and banjo. It was a bit odd how they kept pulling random people from backstage to join them for one song here and another song there, but whatever. If you really enjoy listening to the music samples from the Lifestyles Collection kiosk at Target, you will love Chess Boxer.
I kid. They were good, and I own Winter on the Moors.
JV: I was expecting more of a Cadillac Sky sound, which was more than a little progressive when it came to their brand of bluegrass. But this new outfit won the crowd and me over. No one in the small but growing audience made a sound as they went through a world tour of fiddle and banjo music. One of the band's special guests, Katie Holmes (not that Katie Holmes), offered her rosy vocals and a second fiddle. And another guest—some dude wearing a Braves hat—sang a song that made me cry a bit.
If you really enjoy listening to the music samples from the Lifestyles Collection kiosk at Target, you will love Chess Boxer.
Little did we know, this was going to be the high-water mark of the evening.
JM: One of the dudes was in Mumford and Sons, and then another guy wrote a song for The Zac Brown Band. In other words, those guys have had more commercial success in the past 30 years than our headliner.
JV: This brings me to my questions I wanted to answer for the evening:
1. Who is Bruce Hornsby in 2014?
2. Who are Bruce Hornsby's fans in 2014?
JM: The simple answer to the first question is that he's clearly—and I mean clearly—not the Bruce Hornsby from 1984. Whether or not that's a good thing likely stems from your perception of that era of adult contemporary music, and it tees us up for the second question… which is, I have no idea.
There were roughly 600 people who showed up for this concert. I'd venture to say 20 percent were like us, driven there by morbid curiosity, while another 15 percent likely just stumbled into whatever random show was happening that night. That leaves the rest as your dedicated Bruce Hornsby fans, a collection of people who have ridden with him on a musical journey that has seen him transition from the soft pop of the mid-1980s into, well, something that partially resembles jazz and partially resembles a Grateful Dead cover band.
JV: There's the rub. I think 2014 Bruce Hornsby wants nothing to do with the man who achieved fame playing "Mandolin Rain" and "The Way It Is." Hornsby today is a magician on the piano with a backing band that can clearly play several different types of music—everything but adult contemporary.
Hornsby doesn't care that you come to his show to hear his hits. You're going to sit through exactly what he wants to do. Even as the crowd grew restless, he stayed on his course, which wasn't exactly drawn out.
"We don't really know where we're going to go next," Hornsby said about his freewheeling style and strategy. Of course, that strategy has left him playing to a less-than-full Georgia Theatre on a Monday night.
Hornsby doesn't care that you come to his show to hear his hits. You're going to sit through exactly what he wants to do.
JM: One of the most surreal points of the evening was when he abandoned the piano, snagged a dulcimer, saddled up next to a guy playing spoons and broke into "Valley Road"… and neither Joe nor I knew what song it was until halfway through. That's how completely different the arrangement was and, more than that, that's how different his voice was. Gone was the smooth voice that could actually hold a note and in its place was a raspy, aged one that rapidly and breathlessly spilled out the words, almost done in a way so he could end the song as fast as humanly possible (which is saying a lot for a guy who clocked in at nine minutes per song length).
Some people like that, sure. But most people didn't pay $25 to see Bruce Hornsby try out new stuff. It's like going to see Def Leppard, only to watch Joe Elliott strap on an accordion and offer up a bastardized version of "Pour Some Sugar on Me."
(Then again, that might be kind of awesome.)
JV: Don't get me wrong: There were some awesome parts to this show. The closing mash-up of Hornsby's "Fortunate Son" and Pink Floyd's "Comfortably Numb" was pretty special. The 14-minute "Mandolin Rain"/"Sad Moon" jam had its moments. And I disagree about his voice—I think it's held up as well as a 59-year-old voice can. And his voice seems to mesh well with his folk-bluegrass-jam band-experimental stylings that stretched 13 songs across nearly two hours.
The '80s are gone and they're never coming back.
JM: Perhaps that's the real struggle here. Commercially, Bruce Hornsby is known as the guy who recorded a host of adult contemporary hits you largely remember while riding around in the backseat of your mom's two-toned station wagon. But the new Bruce Hornsby isn't that in the slightest. He drops F-bombs and mocks critics on Twitter and dismisses requests from the crowd all so he can cobble together a bunch of random musicians to make the music he really wants. On some level, that's romantic, I suppose.
On another level, it's also absurd. Playing "Valley Road" on the dulcimer isn't what earned him the right to do this, and it's not what convinced roughly 600 Athenians to come watch a meandering two-hour show that, let's be honest, simply wasn't as good as the opening act. I'd venture to say, judging by the crowd, most people came out searching for the same nostalgia they get when they go to that Yacht Rock show or pay to hear some Beatles cover band. Except, in this case, they were actually getting Bruce Hornsby.
But not really.
Like what you just read? Support Flagpole by making a donation today. Every dollar you give helps fund our ongoing mission to provide Athens with quality, independent journalism.