In case you haven't heard, the 2013 Flagpole Athens Music Awards show happens tonight at the Morton Theatre. In addition to a sweet slate of performances, we'll be handing out 19 awards in various categories, including Hip Hop, Rock, Experimental and so on.
But perhaps the most anticipated award is the final one: Artist of the Year, the ballot's sole write-in-only category (look at us, all democratic 'n shit), which, this year, resulted in three pretty disparate finalists. Meet them all, and hear a track from each band, below.
Easter Island
The local post-rockers have, indeed, had a hell of a year, releasing a stellar LP, Frightened, to much acclaim, and wowing crowds not only here in Athens but at SXSW and beyond. Composed by brothers Ethan and Asher Payne, Easter Island's moody, gripping music is a true family affair.
The Barlettas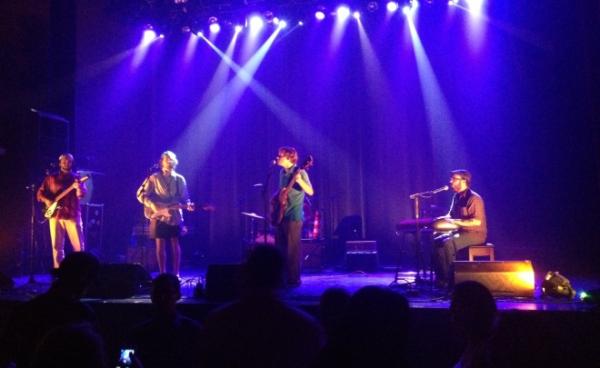 The only finalist in both the Artist and Upstart categories, these local garage-rockers have taken the town by storm over the past 12 months. The self-titled debut EP hinted at good things to come, but the band's real strength has been its live show, where it continues to impress an ever-growing fanbase. Expect the band's full-length debut, whenever it drops, to be a marked improvement over the solid-but-sloppy first outing.
New Madrid

From small potatoes to big fish, the roots-rockers in New Madrid have undergone perhaps the most dramatic transformation of any of the finalists during the past year. The group's first album, Yardboat, showcased a depth of flavor not often found on a debut, and the band has only continued to improve and impress since. Having recently been signed to New West/Normaltown Records, expect big things from New Madrid in the remaining months of 2013 and into the new year.
Like what you just read? Support Flagpole by making a donation today. Every dollar you give helps fund our ongoing mission to provide Athens with quality, independent journalism.