Today, Athens hip-hop artist Formetris Jones, who performs under the stage name Only1Riggs and goes by simply Riggs, releases his mixtape The Start Or The End on all streaming platforms.
Riggs caught a wind of popularity shortly after his debut album, 2 Riches, was released in the summer of 2021 when an Instagram video featuring Riggs and his friends dancing to his unreleased track "Slide" went viral. The new mixtape, fully produced by Riggs, comes just over a year from that release with a new side of the artist on display. The Start Or The End is a 17-track mixtape that explores a new topic for Riggs in a way that highlights the artist's development.
"I really took my time on this tape because I really wanted people to feel it," says Riggs. "The Start Or The End means, is it a start of pain music or the end? With being versatile I can switch it up from time to time, but I want to see if I can really touch people with the pain music."
The mixtape is book-ended by the tracks "The Start" and "The End," both featuring a heartfelt message from Riggs interspersed through the music that provides more insight into the artist's inspiration and hope for listeners that the topic of the mixtape, "pain," doesn't last forever. Riggs creates a very personal listening experience by talking directly to the listener and thanking his audience for taking the time to listen.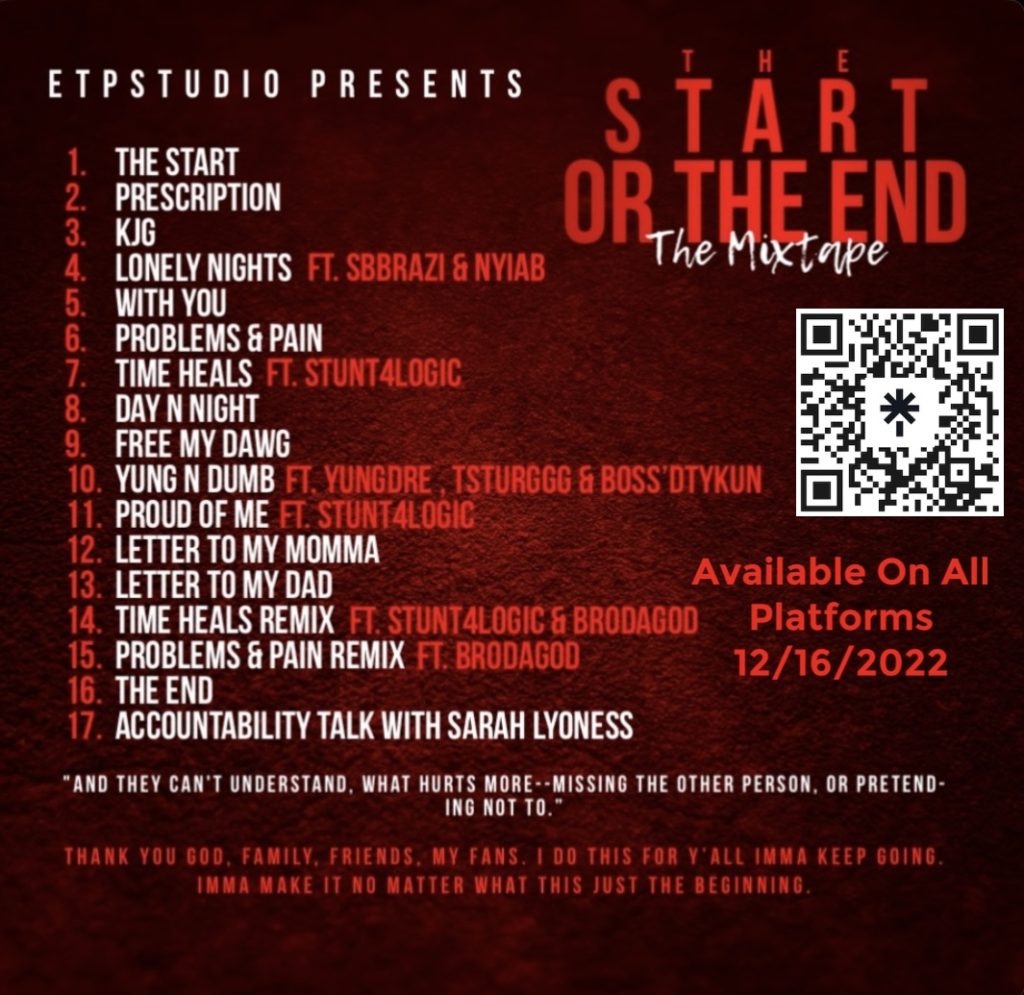 When talking about the mixtape, Riggs says, "I want to give a shoutout to ETP Studio; everything was recorded there. I want to give an appreciation to everyone who's apart of the tape: Stunt4Logic, BrodaGod, Sbbrazi, NyiaB, TSturggg and Boss'dTykun. Thanks to family for being here and watching my journey. Roman Stephens: I appreciate you for helping with the tape, even just listening and being there for support."
Like what you just read? Support Flagpole by making a donation today. Every dollar you give helps fund our ongoing mission to provide Athens with quality, independent journalism.