Mayor Kelly Girtz was sworn in for his second term before Tuesday night's Athens-Clarke County Commission meeting, joined by three new commissioners and two others who were re-elected in May.
Newly elected commissioners Tiffany Taylor, Dexter Fisher and John Culpepper took the oath of office, as did returnees Patrick Davenport and Ovita Thornton.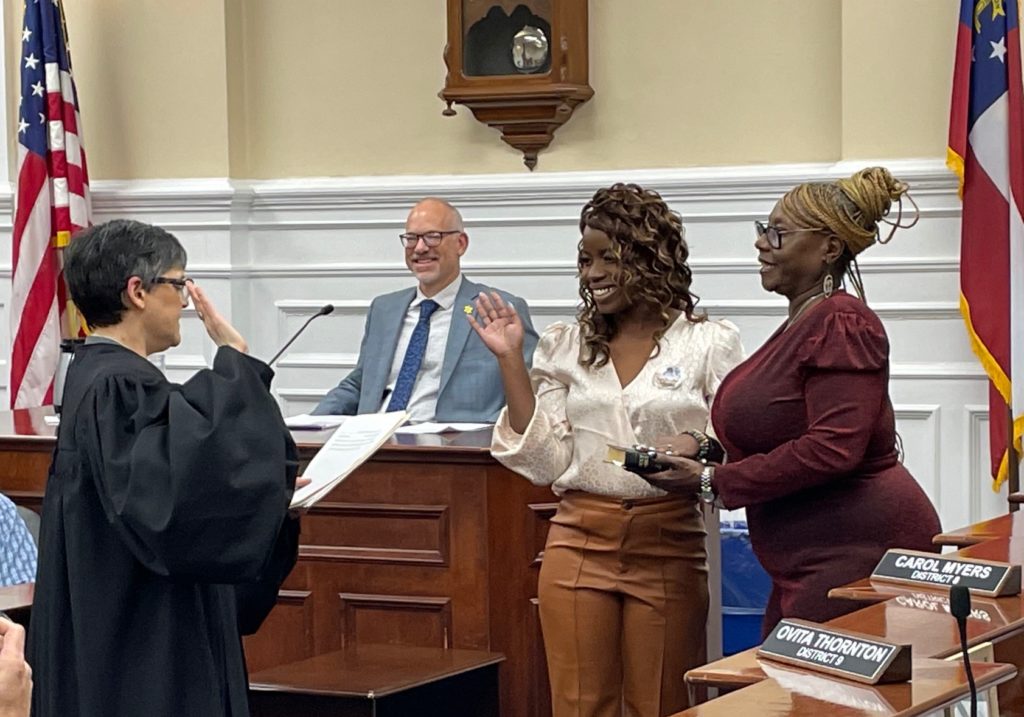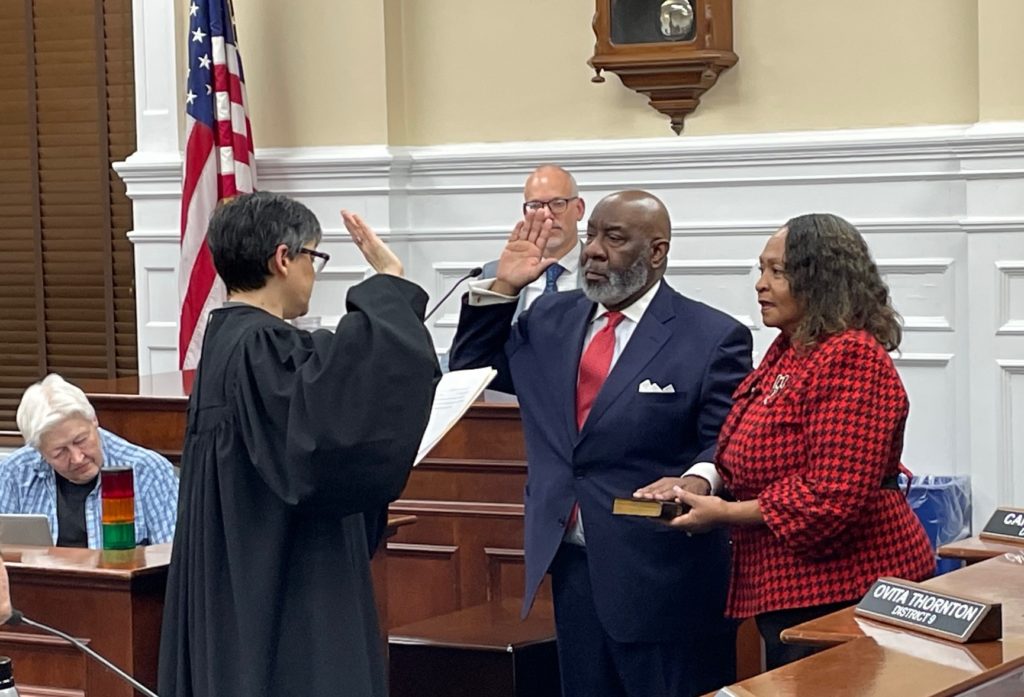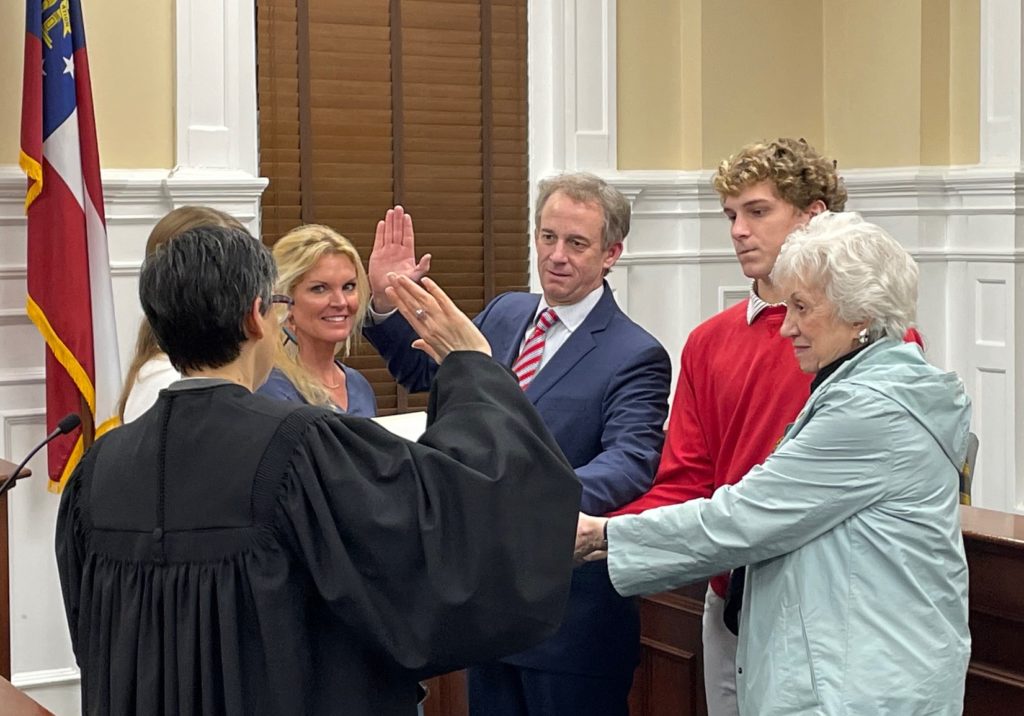 This new version of the commission had little business during its first meeting of the year. It elected Thornton mayor pro tem by a 5-3 vote, with commissioners Allison Wright, Fisher, Culpepper and Mike Hamby supporting her, while commissioners Patrick Davenport and Jesse Houle supporting Carol Myers. Taylor abstained. Thornton will fill in for Girtz when he is absent and oversee budget hearings during 2013.
Girtz appointed Davenport to chair the Government Operations Committee, which will also include Fisher, Hamby, Taylor and whoever is elected to the District 2 seat in March. Myers will chair the Legislative Review Committee alongside Thornton, Culpepper, Wright and Houle. However, Thornton requested to serve on a different committee.
The commission also reconsidered a failed vote from its last meeting on Dec. 13 to accept a $135,000 state grant to help pay the salaries of four ACC police officers who serve on the Northeast Georgia Drug Task Force. Five of seven commissioners supported it last month, but it did not meet the six-vote threshold for a budget ordinance.
Like what you just read? Support Flagpole by making a donation today. Every dollar you give helps fund our ongoing mission to provide Athens with quality, independent journalism.