Stormy weather didn't stop a crowd of around 30 people from celebrating the Athens Day of Jubilee, a holiday dedicated to the day enslaved people in Clarke County were freed.
On May 4, 1865, Union soldiers freed roughly 5,000 people in the county. The emancipated people raised an American flag in front of Athens' town hall and danced around the flagpole to celebrate their freedom.
The event was organized by the Athens Anti-Discrimination Movement and was led by Mokah-Jasmine Johnson and Knowa Johnson. It began at Baldwin Hall at 6 p.m. with a vigil to remember the people whose remains were unearthed in unmarked graves near the University of Georgia's Baldwin Hall during construction in 2015.
Huddled together with umbrellas and rain jackets, a few feet away from a memorial the university unveiled in 2018, the crowd listened to speakers like Phaidra Buchanan, a 22-year-old Rhodes Scholar majoring in social studies education and member of the student organization Beyond Baldwin.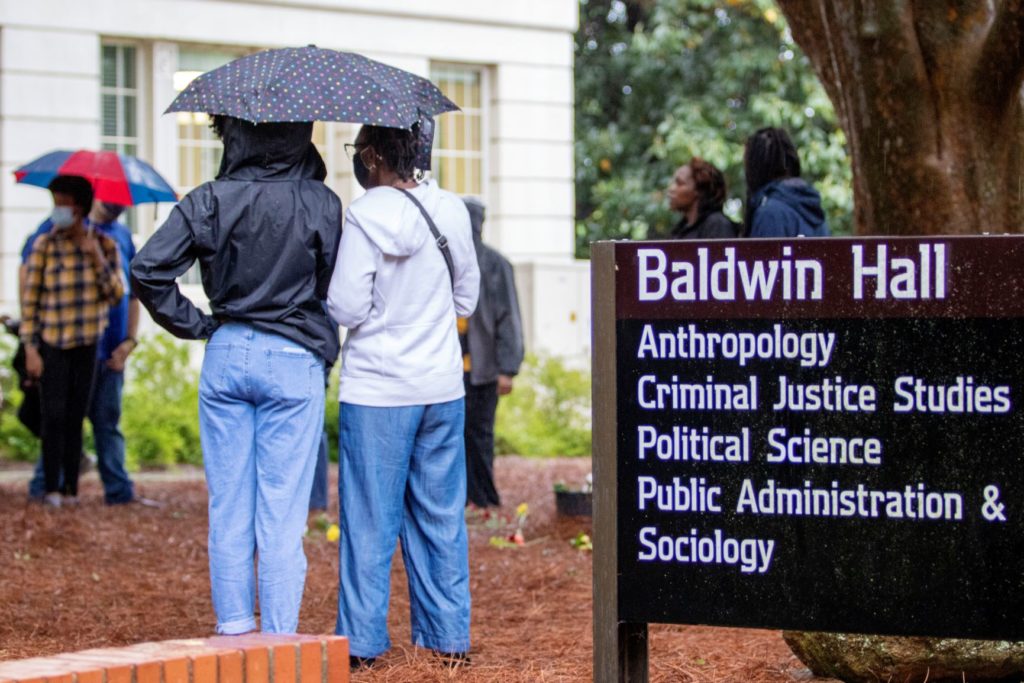 Buchanan spoke about historical legacy of slavery and racism on campus. "We are standing on the bodies of our ancestors," she said. "I wish that was a metaphor or simile."
After the initial remains were discovered, the university later found a total of 105 grave sites. Thirty of the remains could be identified as African-Americans from the 19th century, leading researchers to believe that they were likely former slaves.
The remains were reburied at the historically segregated Oconee Hill Cemetery, despite objections from black community members and protestors. The university's handling of the Baldwin Hall controversy drew criticism from UGA faculty as well.
Many speakers talked about the necessity of reinterring the enslaved people in history, to learn who we are by reckoning with our past, and to address the present racial disparities in Athens in housing, education and employment.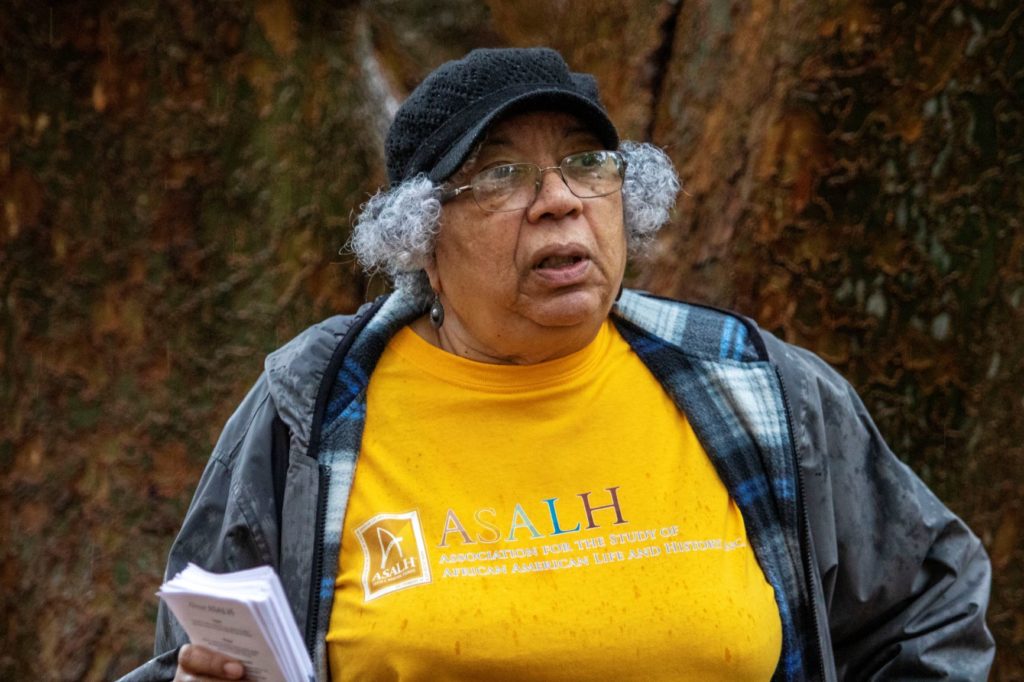 Freda Scott Giles, a member of the Association for the Study of African American Life and History, laid out her dream for Baldwin Hall's future, a museum dedicated not just to the history of enslaved people in Athens but to indigenous people as well.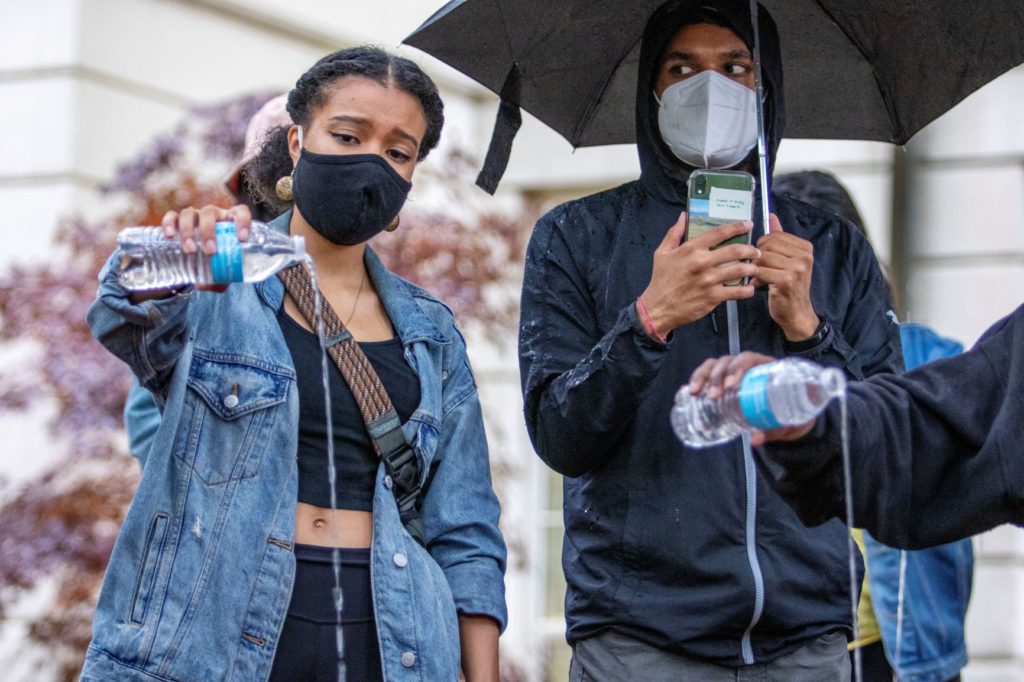 The event concluded with two musical performances and a libation ceremony, a ritual of pouring liquids to honor the dead. Attendants grabbed a bottle and poured in out in front the flowers and candles while Mokah-Jasmine Johnson prayed.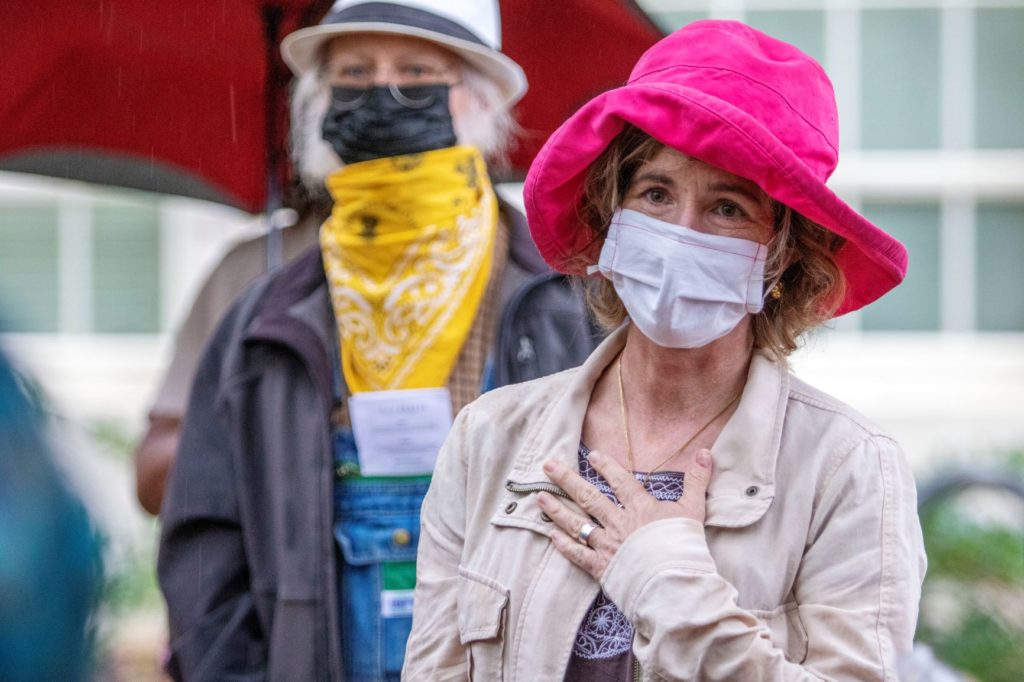 "I went to pay my respects," said Jane McPherson, a professor at UGA who teaches in Baldwin Hall. "And because there's more work to be done."
Like what you just read? Support Flagpole by making a donation today. Every dollar you give helps fund our ongoing mission to provide Athens with quality, independent journalism.