It may not be the Great American Novel, but The Time Has Come is an early contender for the Great American Pandemic Novel.
Set in Athens just as people started to emerge from lockdown, the book follows seven characters as they readapt to everyday life—or not—culminating in a violent episode as their paths all meet. It's written by Will Leitch, an Athens resident who founded the influential sports website Deadspin and currently writes for New York Magazine and MLB.com, among others.
It's not a sequel per se, but anyone who reads Leitch's previous novel, How Lucky, will remember a few characters, including Daphne, a dedicated nurse who likes to pray with her patients and gets some side-eye from her (non-Mother) superiors. As Leitch tells it, he sprung How Lucky on his agent, and publisher HarperCollins didn't expect it to sell many copies, so the lawyers laid off How Lucky. When that book was successful, they did insist on changing many of the names to protect the innocent in The Time Has Come. For example, UGA's football coach is named Stepper. An iguana called Kirby makes a brief appearance, though.
Still, local readers will recognize the scenery and notice in the characters bits and pieces of people they know: In addition to Daphne, there's Theo, a failed restaurateur who takes over his family's quaint Five Points drugstore; Tina, a teacher who blames Theo's father for tearing her family apart; Karson, a lawyer and community organizer who's thinking about selling out; Jason, a contractor with a brilliant and athletic son; David, a recovering addict running a downtown music venue; and Dorothy, the tough widow of Athens' first Black judge.
Leitch—who also co-hosts the film podcast "Grierson & Leitch"—says he modeled the novel after the intertwined plotlines of movies like Robert Altman's Short Cuts or Nashville. "I wanted to do this weird idea of doing 35 chapters about 35 different characters," he says. "At the end, there is some sort of terrorist attack. And I was informed very quickly that 35 is too many. My editor was not entirely sure that seven was not too many."
Flagpole: It struck me as being Faulkneresque in terms of the structure, where every chapter is narrated from the point of view of a different person. There's this prominent family with, perhaps, a dark secret. It could have gone in more of a Southern Gothic direction, but it's actually very optimistic about human nature.
Will Leitch: My publisher gets mad at me when I refer to it this way, but it's a feel-good book about a shooting. I liked the idea of doing something about people that have gone through an extremely difficult time and have suffered and have gone through pain and have lost and then tried to pick up the pieces and move forward. I feel like there was this quiet underlying tension that we all just try not to think about that much. Whether it's the election coming up, whether it's the climate, whether it's end-stage capitalism or whatever, we are doing our best just to get through our regular lives, while forces larger than us surround us and put us in potential peril that we are vaguely aware of, but are frankly too busy with our own regular lives to deal with.
FP: As soon as I got through about three pages, my mind immediately went to Pizzagate. [Editor's note: The QAnon conspiracy theory that prominent Democrats were keeping child sex slaves in the basement of a Washington, D.C. pizzeria, which inspired a man to drive there from North Carolina and shoot it up with an AR-15.]
WL: Of course. It's clearly meant to. I wanted politics to be what they are for most people, which is not the focus of your daily life, but directing you in ways that you have no power to control. And I think every character in the book, in one way or the other, is affected by politics. I am outgoing with my political views, but the most important part of my day is getting through it, and making sure my kids are OK and my parents are alright. And I think that's most people's priority. But I was also thinking about how everyone, both in politics and outside of politics, kind of lost their mind. And I think that's Tina. She's lost. You know, Tina was actually inspired by that kindergarten teacher who stormed the Capitol. They interviewed her afterwards, and she's like, "I wasn't trying to stop the steal or anything." She had literally gone down a rabbit hole online, and got totally convinced that people in Congress had little children in cages.
FP: The book being set in Athens, a lot of readers are going to recognize specific people and places, but also some general archetypes. You've got this diverse cast of characters. How were you able to get in their heads and write from their point of view?
WL: I'm from the Midwest, lived in Los Angeles for a year, St. Louis for a year and a half, grew up in Illinois and lived in New York for 13 years. I've been here 10 years. And the thing I love about Athens is, you can meet so many different types of people in Athens. There aren't a lot of cities like that. You've got your Normaltown crew; you've got your East Athens crew; you've got your Oconee crew; you've got the college aspect.
And so, to me, Athens is this burgeoning massive metropolis that will let kids do stuff that I never got to do growing up, but it's also a small town. In Athens you can have seven different characters like this, who are all very different from one another, all occupying very different places within Athens. Inevitably, Karson knows Theo, and oh, wait, of course Dorothy's husband would have known the Lindberghs, and stuff like that. I coach Little League baseball, and when you coach Little League baseball, you meet a lot of Jasons.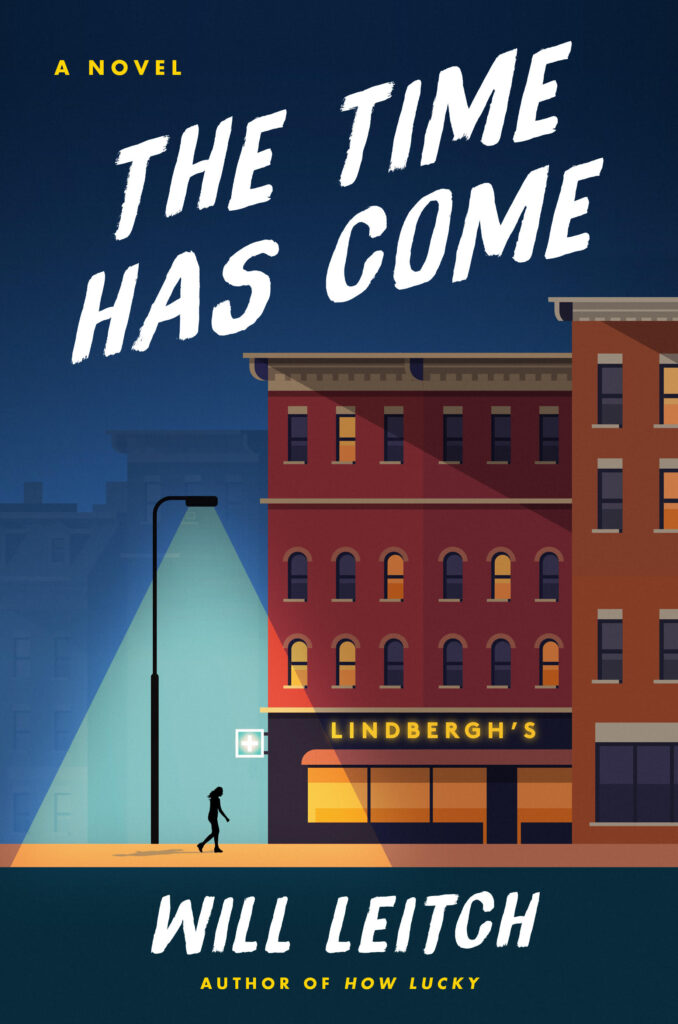 FP: So, how did you wind up here? You said your wife is from Columbus, but you didn't wind up in Columbus.
WL: Basically, I was working full-time for New York Magazine. I left Deadspin in 2008. My wife and I met in 2006, 2007. We got married in 2010. Our son William was born in 2011. The Brooklyn apartment was starting to feel weirdly small all of a sudden. A lot of New Yorkers have to make that decision when they have a family—are we staying in the city? Are we going to the suburbs? I didn't have enough connection to this place that I was gonna go live on Long Island or New Jersey or Connecticut.
What happened was, there's a site called Sports on Earth that I used to write for. They asked me, "Would you like to be our lead writer?" I said, "Actually, yes, I'd love to. But you have to let me live wherever I want." We looked at Charleston, we looked at Austin, we looked at New Orleans. My wife went to school here, but I had never actually been to Athens. We went to Five and Ten, and I remember I got the check, and after paying New York prices for 13 years, it was amazing. I fell in love with Athens pretty quickly. We live in Five Points. It's right by Barrow, which is where my kids go to school, so I'm able to walk them to school. And I got season tickets for basketball. They're not the Jack Nicholson seats, but they're, like, the Diane Keaton seats.
FP: Deadspin was part of that first wave of digital journalism. With another wave of layoffs hitting the industry, and Vice and Buzzfeed News recently shutting down, what do you see for the future?
WL: The reason Deadspin worked was not because I was so funny and brilliant, or it was so awesome. It's because it was given time. I pitched the idea to Nick Denton, and they said, "It's really cheap. Don't worry about it. Do whatever the hell you want." I wasn't trying to reinvent the internet. I wasn't trying to reinvent sports journalism. I had some ideas about the gap between sports journalism and the way fans view it, and that people at ESPN who hated their jobs would feed me tips.
What you have to do—and this is what people don't do—is get talented people who have a vision, and leave them alone. Because people get this wrong—that journalism is out of touch. No. The advertising market crumbled. Journalism is doing fine. The thing [Deadspin successor] Defector does is, they're not trying to be bigger than they are. Stop scaling so freaking big. Vice was a good idea, but then it got huge. It's the same thing every few years—let's pour so much money into [some new idea] that it inevitably topples. What's wrong with going back to, like, being a magazine in the 1970s?
FP: Last question. How are the Braves going to do this year?
WL: I think they're going to win the division. The Mets have clear flaws. I think [the Braves are] legitimately set up to be the best team in the National League for the next four or five years. But I don't like baseball right now because the Cardinals suck. I'm in a very dark place right now (laughs).
Leitch will discuss The Time Has Come at an Athens-Clarke County Library event, sponsored by Avid Bookshop, on Tuesday, May 16 from 7–8 p.m.
Like what you just read? Support Flagpole by making a donation today. Every dollar you give helps fund our ongoing mission to provide Athens with quality, independent journalism.