Looking for something to do this weekend? Partner, you're in luck: With UGA football on a bye week and the mercury finally dropping (kinda, sorta), local folks are taking the chance to stage a whole slew of events, from this year's Athens PRIDE celebration to music festivals to cultural celebrations to hot-air balloon gatherings and beyond. Here are a few of those happenings; for lots more, see The Calendar.
Wildwood Revival
Cloverleaf Farm
Friday, Sept. 27–Sunday, Sept. 29. $92 (three-day pass)
Before her self-titled third album from 1988 landed on UK punk imprint Rough Trade, pretty much every label imaginable, from corporate giants in Los Angeles and Nashville to roots music tastemakers Sugar Hill and Rounder, turned away future legend Lucinda Williams.
"It's the classic example of what eventually became Americana," Williams says. "My music was literally caught in the cracks between country and rock. The marketing people didn't know what to do with it, because there wasn't a market for what I did."
Over 30 years later, events like Wildwood Revival, an Americana fest held just outside Athens, welcome genre-defiant acts with open arms, from Grammy-winning veterans like Williams to such equally undefinable youngers as Lilly Hiatt. In this setting, it'll be more obvious than ever that Williams was way ahead of the times.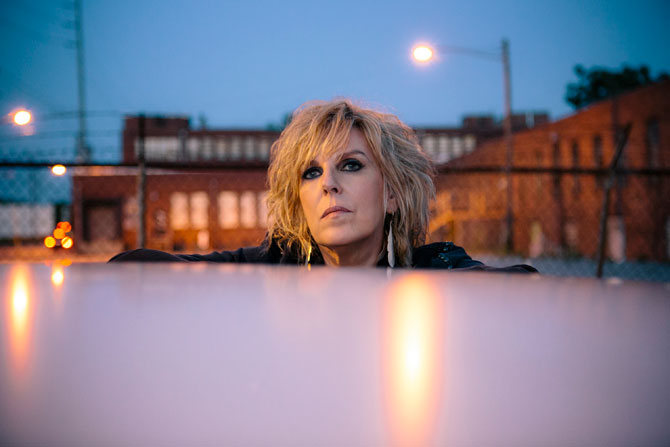 Photo Credit: David McClister
Williams' Saturday set offers her a brief respite from her lengthy, multimedia anniversary shows for the legendary 1998 album Car Wheels on a Gravel Road. Fans will more than likely hear "Drunken Angel" and other favorites from '98 anyway, sprinkled into a setlist that on most nights includes such politically charged anthems as Neil Young's "Rockin' in the Free World" and a new take on 2014's "Foolishness" featuring lyrics that slam racism, sexism and other blights on our society.
"I've got to get out there and make a statement about all the crap that's happening," Williams adds. "Everyone feels it. It's great to see most of the audience standing up and pumping their fists in the air."
Whatever she performs, expect to hear songs grounded in storytelling as akin to Southern Gothic literature as folk or alt-country and performed with the reckless abandon of a punk rocker at heart. The sustainability-minded Wildwood Revival also features Son Volt, Shovels and Rope, Mandolin Orange, Hiatt and lots of other acts, plus craft food and brews, an artists market and more. [Bobby Moore]
Athtoberfest
Akademia Brewing Company
Friday, Sept. 27–Sunday, Sept. 29. FREE!
Since opening two years ago, Akademia Brewing Company has made it part of its mission to bring quality arts and entertainment to the strip-mall-laden Westside, giving folks a good reason to make the trek out Atlanta Highway—besides the tasty beers, of course. Earlier this year, the brewpub opened a dedicated concert space informally dubbed the Odeon, and now, it's throwing a truly ambitious three-day party to usher in the most eagerly anticipated fall season in recent Athens memory.
The first-ever Athtoberfest kicks off Friday, runs all the way through Sunday and features more than 25 bands playing separate indoor and outdoor stages, including Misnomer, Monsoon, Shehehe, Wieuca, Four Eyes, Vision Video, Beast Mode, Jet Phase, CannonandtheBoxes, Kxng Blanco, Clip Art and other local all-stars.
In addition to the steady stream of music, Akademia will be serving up a special menu of German beer-hall-style eats—think sausage, pretzels and kraut—and Oktoberfest brews, like the Festbier Märzen, all weekend long. Local vendors will sell their wares, and the suds will surely flow. Bring on those cooler temps. [Gabe Vodicka]
Vulture Festival
ACC Landfill
Saturday, Sept. 28, 8 a.m.–12 p.m. FREE!
Vultures are "nature's recyclers," says Athens-Clarke County Solid Waste Director Suki Janssen, so it's only natural that the local landfill celebrates them.
The facility on Lexington Highway near the Oglethorpe County line is home to about 300 black and turkey vultures. While admittedly "gross," Janssen says, that may be the reason they're so fascinating to kids. For example, did you know that vultures have no sweat glands, and they cool off by urinating on themselves and letting it evaporate? Or that they scare off predators by vomiting on them? "Once you get to know vultures and the adaptations they have, they are so much fun to talk about," Janssen says.
Solid Waste started the Vulture Festival in 2014 as a way to attract people to the landfill—a place most wouldn't ordinarily go. "We all produce trash," Janssen says. "We need to know where our trash goes." Unlike vultures, it's not as gross as you'd think. In fact, it includes just about every type of habitat in Georgia, from forests to fields, which makes it a prime bird-watching spot.
The Oconee Rivers Audubon Society kicks off the festival with a bird walk at 8 a.m. Other activities include tours, a scavenger hunt, a vulture-themed costume contest, a photo booth and live birds on display. For more information, visit accgov.com/vulture. [Blake Aued]
LatinxFest
Downtown Athens
Saturday, Sept. 28, 12–8 p.m. FREE!
On Saturday, the 10th annual LatinxFest will give Athens residents the opportunity to celebrate and discover all that the local Latin community has to offer. The cultures and customs of Central and South America, Spain, Mexico and the Caribbean will be celebrated and honored through homemade food, live music, dance and kids activities.
Beto Mendoza has been the coordinator of LatinxFest since its beginning. Mendoza is also the leader of Dignidad Inmigrante en Athens, which was formed to make Athens a safer and more inclusive space for the Latin Americans who live here.
This year, the festival will begin on a more somber, sentimental note, as the Interfaith Sanctuary Coalition has put together a ceremony to honor the victims of the recent El Paso shooting. "We can't ignore the attacks on the Latinx and Hispanic community," Mendoza says. "Even though it was weeks ago, we feel we should honor those who were killed."
Mendoza says the festival has created a space for conversation for the Latinx community in Athens. Before the festival began in 2010, Mendoza says Latinx and Hispanic people did not feel as welcome in Athens.
"We are an integral part of USA's culture," Mendoza says. "We deserve to be celebrated."
Last year was the first time the festival was held downtown, and Mendoza says it was a huge success, with upwards of 1,000 people in attendance. This year, the festival will again be located on Washington Street between Hull and Pulaski. Mendoza says it is an experience that one can typically only get from a visit to Latin America.
"You can't get the same experience downtown at a bar," Mendoza says. "If you want traditional homemade cuisine and indigenous dance, this is the only place to go."
The LatinxFest afterparty will be held at Iron Factory directly after the festival. To find out more, visit the event's Facebook page. [Rosemary Scott]
Above Athens Balloon Festival
Sandy Creek Park
Saturday, Sept. 28, 3–8:30 p.m. $5/car, $10/balloon ride
Last year's inaugural balloon extravaganza was Athens' own personal Fyre Festival—or, as Leisure Services outreach and development coordinator Melanie McElry more charitably puts it, "the community had a very enthusiastic response." Athens-Clarke County officials had never put on such an event and didn't know what to expect. Little did they know that thousands of people would attend, filling Sandy Creek Park to capacity and backing up traffic down U.S. 441, with many more turned away. Vendors ran out of food and water as families waiting in line for hours to go up in a tethered hot air balloon.
This year, Leisure Services is prepared for a massive turnout. A traffic plan is in place, with police directing traffic, and the county hired additional balloons (a total of nine). The event will be cash only, because the time it took to run credit cards, especially with poor cell reception in the rural park, held up the line, McElroy says. ACC is also partnering with Bulldog 93.3 FM to provide updates during the festival.
Besides the balloons, food trucks and other vendors will be onsite, and a number of children's activities—including face painting, balloon animals, gymnastics and educational programming—will be available free of charge. The festival will culminate with a "balloon glow," where balloons light up like lanterns against the night sky.
To avoid the crowd, McElroy urges people to consider coming later in the day. Part of the problem last year was that so many tried to enter the park right when the festival began. "Don't try to come early because you're afraid you won't get in late," she says.
For more information, visit accgov.com/balloon. [Blake Aued]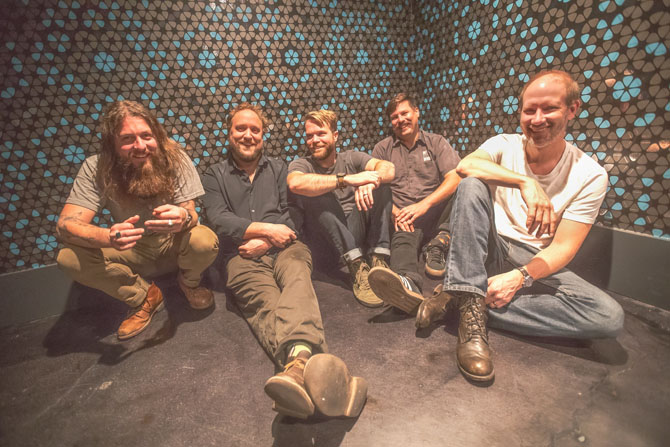 Photo Credit: Dylan Langille
RecFest
Terrapin Beer Co.
Saturday, Sept. 28, 4 p.m. $32
If you want to spend your weekend with face-melting bluegrass music and craft beer, look no further than the first-ever RecFest. This "celebration of beer, music and the great outdoors" will host a slew of food trucks, as well as music from Michigan's Greensky Bluegrass and local favorites AFTM and Grassland String Band. According to Terrapin's marketing manager, Leah Keggi, "Everyone here at the brewery is excited about RecFest, because we love hanging out, drinking beer and listening to live music."
The all-ages event costs $40 per person. Tickets can be purchased online through Terrapin's website or at the door. VIP tickets, which cost $135 plus fees, include drinks and provide access to the indoor tap room, exclusive drafts, private bathrooms and an expedited entry line. Subaru drivers receive extra perks. Due to the festival's partnership with the local dealership, the entire front parking lot is reserved for Subaru cars only. Other festival-goers can find parking across the street; however, patrons who expect to drink are encouraged to use a ride-sharing service or the planned shuttle option.
The festival looks to be a big deal for fans of high-energy bluegrass. Greensky Bluegrass released a critically lauded seventh album in January and recently put out a live recording from last year's back-to-back sold-out Red Rocks shows. Local Southern rock band AFTM is currently touring the Southeast and will return to Athens for the event. In addition to music, RecFest will host five food trucks serving a variety of grub, ranging from arepas to buffalo chicken fried in waffle batter. [Reid Koski]
Like what you just read? Support Flagpole by making a donation today. Every dollar you give helps fund our ongoing mission to provide Athens with quality, independent journalism.