Football fans are pretty easy to spot in Athens, but what of those diehard non-students who lurk among us? We are here, and we love them damn Dawgs. What started as an "if you can't beat 'em, join 'em" mentality (at least for me) turned into a genuine love for the game and our team. I soon found others willing to emerge from their self-imposed shadows and come out as full-blown, crazy-ass Georgia football fans.
For this photo feature, I gathered a few artists, musicians, publicists, bloggers and other full-time Athens (all members of the Athens Townie Dawg Blawg Facebook group), and embarked on a kick-ass game day celebration. Go Athens, and go Dawgs!
Photos by Joshua L. Jones
1. Stan Mullins' art studio (650 Pulaski St.)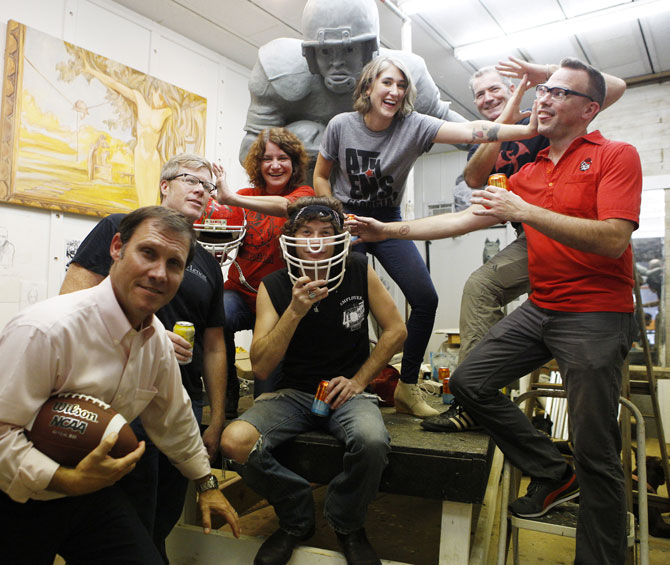 In addition to being an amazing artist and football fan, Stan has created a backyard akin to a Southern gothic paradise blended with an idyllic Tuscan landscape. Here, we meet up to toast with our fabulous Creature Comforts beers and pay homage to the Herschel Walker statue Stan has lovingly sculpted, while monitoring games from around the conference on our phones.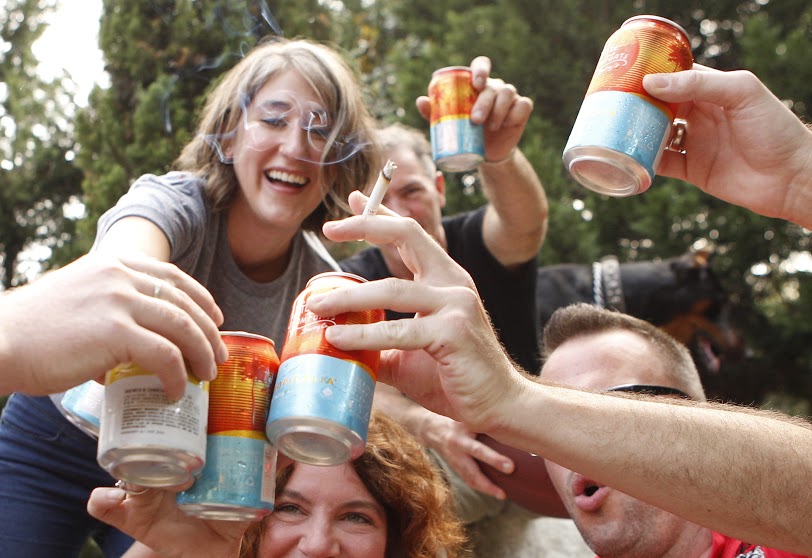 2. The World Famous (351 N. Hull St.)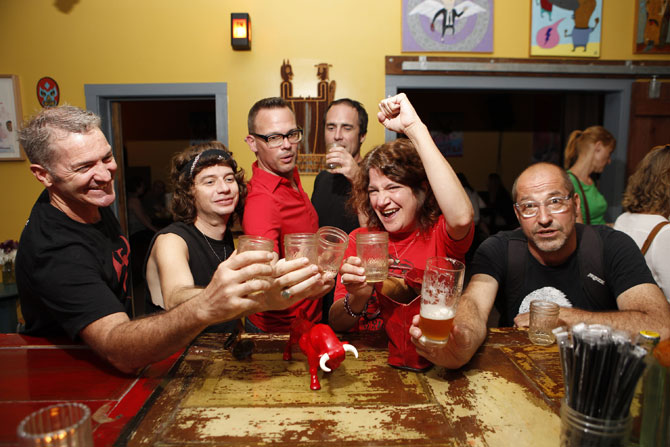 A great place to watch the game on the big screen, and home of the mezcal challenge. TWF gets busy before and after the game, but is a great haven for townie fans who want to watch the action on the big screen. Goals are set for stats (how many yards will Nick Chubb rush for?) and mezcal shots are shared when said goals are met. Everybody wins? We think so.
3. Wilson's Barber Shop (343 N. Hull St.)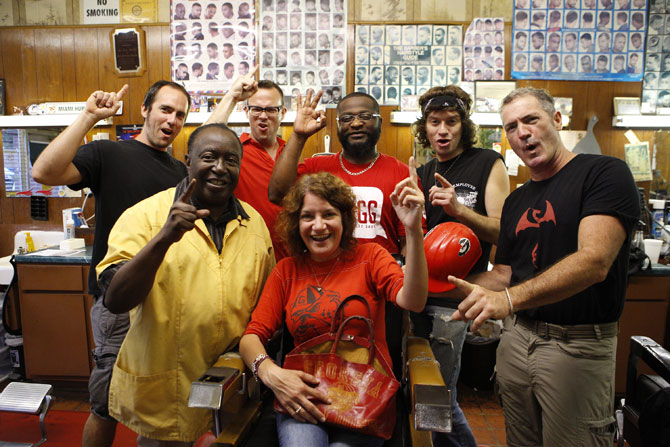 These guys know more about Georgia football than anybody. Really. They always have the game on, and are happy to offer insights into the season, in spite of the fact that they do brisk business on game days. Go get a beard trim and hear what's what from some very well-informed local football fans.
4. Flicker Theater and Bar (263 W. Washington St.)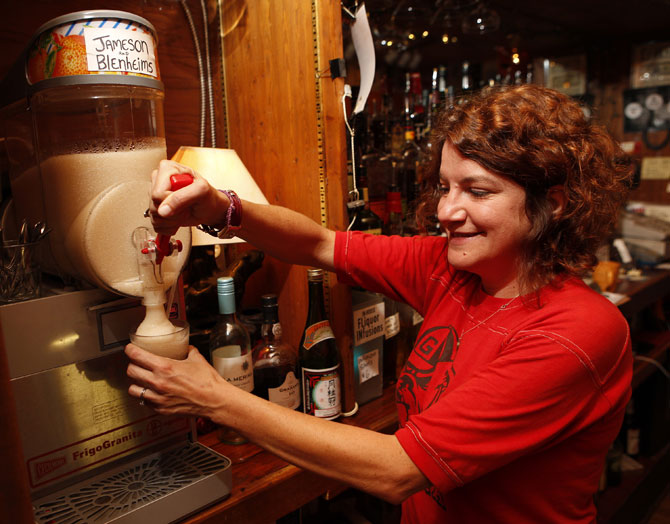 Home of our official drink for townie football fans: the Blenheim's ginger ale and Jameson slushie. Flicker is a great place to unwind and people-watch on the patio as the game winds down and the crowds flood the streets.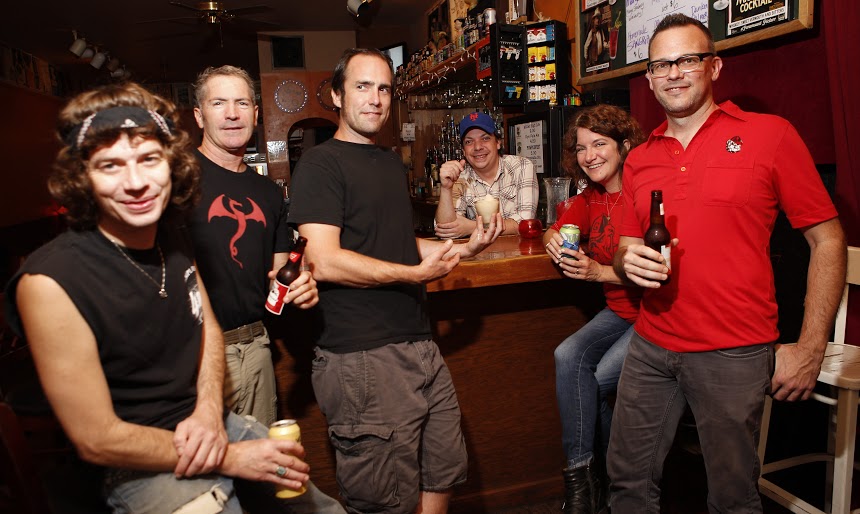 Like what you just read? Support Flagpole by making a donation today. Every dollar you give helps fund our ongoing mission to provide Athens with quality, independent journalism.